While implementing a new CRM system comes with many organizational (plus other) challenges, there is a process you must first go through when considering which solution you're buying to manage your customer relationships. Among some of the questions you might ask yourself are "what functionality do I need most?," "Which deployment model is best for my company?" or even "Why am I evaluating new CRM in the first place?"
These are the types of questions Software Advice, a website that produces CRM buyer's resources, asked during 5,279 calls with buyers -- ultimately discovering the most-requested features of CRM in 2013 and compiling the data in their recent CRM buyer trends BuyerView report.
In order to understand what this data tells us about next-gen customer service, especially as we head into 2014, we decided to touch base with Ashley Verrill, Software Advice's CRM analyst.
See our Q&A with her below for more on her findings, as well as how she sees the CRM market evolving.
The most-requested CRM features were contact management, note-taking and reporting/analytics. Are these functionalities the most important in gaining a complete understanding of your customer? Are there other features that help do this?
Ashley: Yes and no. Yes, because contact management and note-taking most certainly help you get a full picture of the customer at the moment they contact you. When buyers call us for advice on comparing CRM systems, they talk about issues they've had using spreadsheets and other manual documents to manage contacts (talking about first-time buyers here). They say things like how they're not able to get the information they need about customers when they call. The interaction history for that customer is trapped in someone's inbox, leaving them to ask the customer for relevant context for the conversation, which is not a very good experience. Contact management and note-taking features allow users to store all of this information in one place, and it's updated in real-time.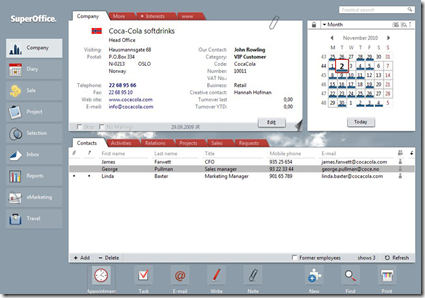 I said "no," it doesn't necessarily give you a full picture of the customer, because interaction history, contact information and associated documents (such as contracts saved to a contact profile), are really only part of the picture, particularly when you're dealing with active opportunities. Other features that would be relevant include things like tracking contact behaviors -- how many times they've visited your website, for example, and how recently. Or whether they've opened your email marketing campaign email or filled out a form on your website. These are all really important signals that will tell you whether an opportunity is ready to buy yet.
Your findings showed that most people were replacing CRM systems or buying them for the first time to improve efficiency. Which applications or features do you think make the biggest impact on productivity?
Ashley: Going back to what I was talking about in the first question, having all of the customer's information in one place prevents you from having to search around in a bunch of different documents for information about your customer, which increases efficiency. In addition to that, workflow automation and reporting really speak to this mission. Workflow automation allows you to standardize your sales and marketing processes so that every person is following the same steps. This way, if you want to test whether introducing a new step in the process increases efficiency, you can make that change, and reporting will tell you whether or not it had an impact. Let's say the next step in the process after a form is filled out on your website and an opportunity is created is to call that lead. You could analyze the difference between calling that lead in 30 seconds and calling it in two hours. Depending on which led to that deal closing the fastest, you could add that as a requirement in your process (call the lead within 30 seconds).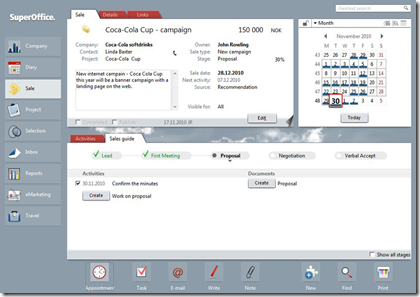 Why do you think 50 percent of the buyers didn't indicate a deployment model preference? Were they unsure of which deployment model would be able to offer the capabilities they wanted?
Ashley: I think a lot of it has to do with not understanding the pricing differences -- with an on-premise model you are more likely to pay more upfront, but with lower recurring costs over time. SaaS models tend to be the opposite. The total cost of ownership can actually converge over time for these reasons (typically between 7-10 years for CRM). Then, of course, you have to consider the costs for the IT infrastructure needed to maintain your own software and other fees (such as support, training, maintenance, etc.). Since the deployment model can really dictate how much you end up paying and when, I think companies just want to keep their options open. Or, it could be first-time buyers just don't know the difference between the two models and therefore hesitate to declare a choice.
Do you have any predictions for what you think the CRM BuyerView of 2014 might look like? What pain points will organizations be trying to solve, and what software features do you think they'll be asking for to solve them?
Ashley: I expect there to be a lot more requests for predictive data analysis that can be used for more personalized, proactive communication with prospects and customers. Basically, this means taking data that is now available from social, mobile and other sources and making it immediately actionable. If a prospect announces receiving new venture capital on Twitter, for example, the system might ping the sales person attached to that opportunity to suggest they engage with that company. You can see how this kind of outreach is more personalized and proactive.
What do you think of the CRM buyer trends for 2014? And what are your plans for CRM in the new year? Please share your comments with us below.
For more information on getting started, download the CRM Buyers' Guide.