Happy New Year and welcome to 2014!
We hope you had a great Christmas and New Year and that you found time to relax with family and friends.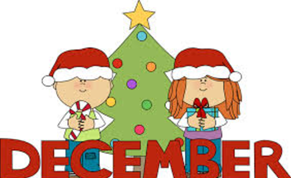 No doubt, you're back to work today and have an inbox full of unread emails to catch up on, but before you get stuck in catching up with your emails, we've collected some of the best sales, marketing and customer service posts for you to read that were published on the web in December.
This month's posts are courtesy of Inside Sales, INC, Zopim and CIO Today.
Sales
1. Why Cheap B2B Calling Lists Cost More Than You Think
Brian Carroll discusses the details of why B2B calling lists are more expensive than you think and covers recent research that found targeted call lists can actually save your sales reps' time and money.
2. 5 Sales Tips I Am Thankful For
Now is the time of year to reflect on the people that have helped you succeed. Inc's Tom Searcy has some great advice to share that he has received from advisors in the sales industry.
3. The Best Time to Get Someone to Buy
You've just closed a deal, great job! Now you can relax, right? Not according to Janine Popick, who explains that as soon as you have closed a deal, that's the best time to sell more.
Marketing
4. 5 Ways Content Marketing Must Change in 2014
Content marketing has been the buzzword of 2013 but many companies are still doing it wrong. iAcquire tells it like it is and what you need to change in 2014.
Customer service
5. The Evolving Role of the Chief Customer Officer
Customer service, customer strategy and customer retention - All of these areas fit into the job spec in the evolving role of the CCO. Do you have a Chief Customer Officer?
6. How to Deal with Unhappy Customers
Did you know that 96% of unhappy customers don't actually complain? We've covered the importance of customer complaints previously but this post by Zopim provides tips on how to deal with them.
7. 4 Brilliant Ways to Maintain Customer Loyalty
You've heard this before, but it costs 6 to 7 times more to acquire a new customer than to retain a new customer. It's important to maintain your customers, and Business 2 Community covers 4 brilliant ways to keep your existing customers.
Now it's your turn
It's been a quieter month than usual but some of the best content of the year has been posted in December. But while celebrating Christmas, we may have missed out on some awesome content. If you read a great blog post, feel free to share it below.