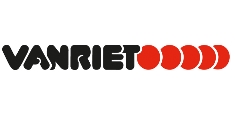 The Challenge
Before the introduction of SuperOffice, VanRiet only had a hotlist in Excel and customer contact data were only found in the account managers' calendars and mailboxes.
Although, there was a contact driven CRM system in use, Act! By Sage, VanRiet needed a CRM system that supported their business processes, since they exclusively have organizations and not individuals as customers.
In the absence of colleagues (out-of-office appointments and illness), the rest of the team was not updated on which agreements that was made with the customers, because everyone managed their own agenda and mailbox. That was out of the question!
The Solution
Since the transition to SuperOffice in 2012, following the necessary training and cleaning of the database, all sales staff now have insight into each other's work at all times.
If the concerned account manager is not present, the customer can always be assisted and therefore our customer service has greatly improved.
In addition to having all customer contacts in SuperOffice, we use the marketing capabilities actively as well for sending newsletters, announcements and invitations to exhibitions. This enables us to present a professional appearance with the help of SuperOffice.
A few years after the introduction of SuperOffice, we wanted to lead the sales department based on KPI's. Therefore, we started working with SuperOffice Analyze. The implementation of this add-on did not go without a fight and took some doing. But we don't give up at VanRiet. With the help of the experienced consultants from SuperOffice we have managed to create a dashboard that not only leads the sales department, but also allows every account manager to see where he stands in relation to his plans and goals.
In addition, SuperOffice provides valuable information for our finance department, executive board and shareholders each month.
The Results
After 5 years, it is fair to say that SuperOffice has ensured a better structure in our sales process.
At the beginning of the year, each sales person creates a sales plan that is made from several measurable objectives. To reach these 'objectives', strategies are devised and are followed by actions that again are measurable. These measurable actions can be found in the SuperOffice dashboard.
This makes KPI's visible. For example, it shows the number of scheduled meetings versus realized and number of sent quotes versus orders. In other words, sales plans and actions can be found in SuperOffice. The same goes for the daily agendas that populates (e.g. number of meetings) the sales plan or dashboards.
Looking at the future, there are still challenges and whishes in terms of using SuperOffice. For example, we now have offices in Poland, China and soon America. To make all these colleagues work with SuperOffice in the same way will be a challenge, but we are convinced we will succeed again.
Future wishes? Of course; a link between SuperOffice and, for example, our ERP package will certainly provide many benefits not only the sales department, but for the entire company.