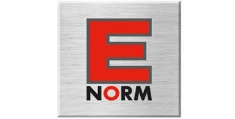 The Challenge
As a group purchasing organization (GPO) Nicovij offers a solid base to its members with a broad range of tools, machinery and irons. It has a wide selection of products with a great value proposition.
Besides distributing those products, they also support their members with marketing, automation and advice on how to efficiently run their businesses. Currently Nicovij has 85 members with outlets spread across the country. All its members are completely independent entrepreneurs who have the possibility to join one of Nicovij's company formulas Enorm (consumer market) or Profnorm (B2B). Requests from members, up to a couple of hundred every month, used to reach Nicovij's customer service department either by Outlook mails or by telephone. With the forecasted growth of the company this number would've skyrocketed and handling all these requests without a centralized solution would result in a process that is messy, error-prone and inefficient.
The Solution
SuperOffice is of crucial importance to Nicovij by granting them the ability to align their standard operating procedures with all the incoming requests.
Those requests vary between: product questions, return requests, price inquiries and defect reports. Using the Service module from SuperOffice allows Nicovij to greatly improve the quality of their service by giving them a complete and real-time insight in the type and number of requests being handled. Their members can easily file new requests and look up the status of existing ones. By documenting their Frequently Asked Questions (F.A.Q.) they've also managed to improve their member's level of self-service. SuperOffice is completely integrated with the company's existing Extranet.
The Results
Since Nicovij started using SuperOffice Service all incoming requests are being handled in the most efficient way possible.
Every customer service employee has complete insight in the status of all requests in SuperOffice CRM and members can consult the actual status of their requests in the customer portal. By using the comprehensive reporting tools in SuperOffice Service they always have a complete overview of their customer service activities ranging from the amount of questions handled, insight in the type of requests and the speed in which they are being handled. Because of this data, they can continuously work on improving their quality of service and productivity of the department.