Become a customer service superhero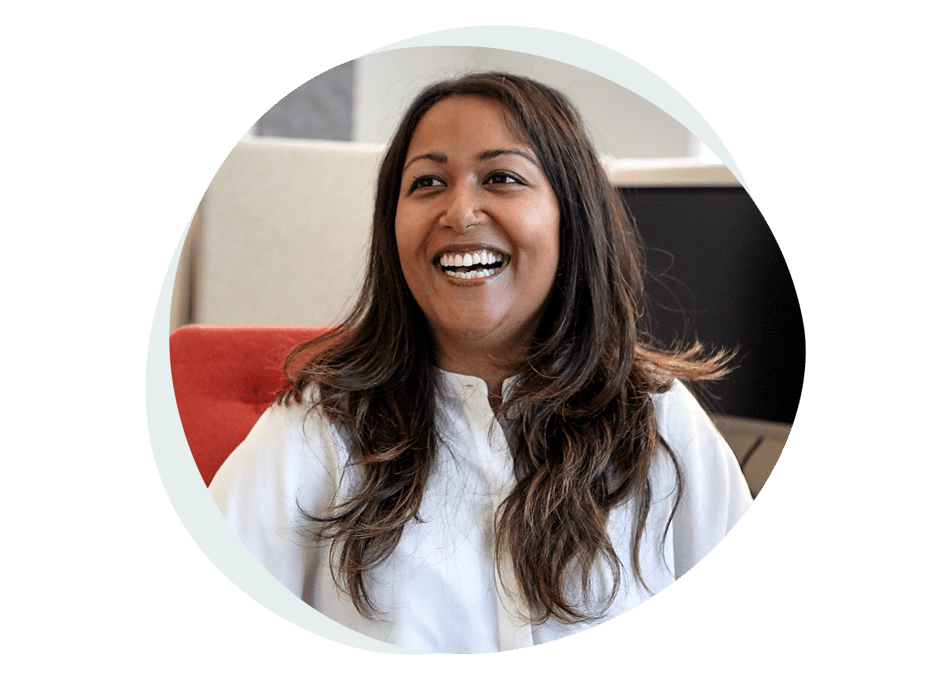 Get the power to offer awesome experiences
With SuperOffice Service, you can turn your CS team into true superheroes whose special power is to see all customer interactions in one place. What you need is one unified tool that helps your customers on their journey with your brand and makes it awesome.
Here is how it works:
For your team
No more logging in and out of different solutions to find billing, invoice or order information – you can find it all in the same place with just a few clicks
No need to switch from one context to another with the interface designed for personal productivity
Never lose a customer inquiry in a jumbled shared inbox
Offer a smooth customer experience with no hiccups or delays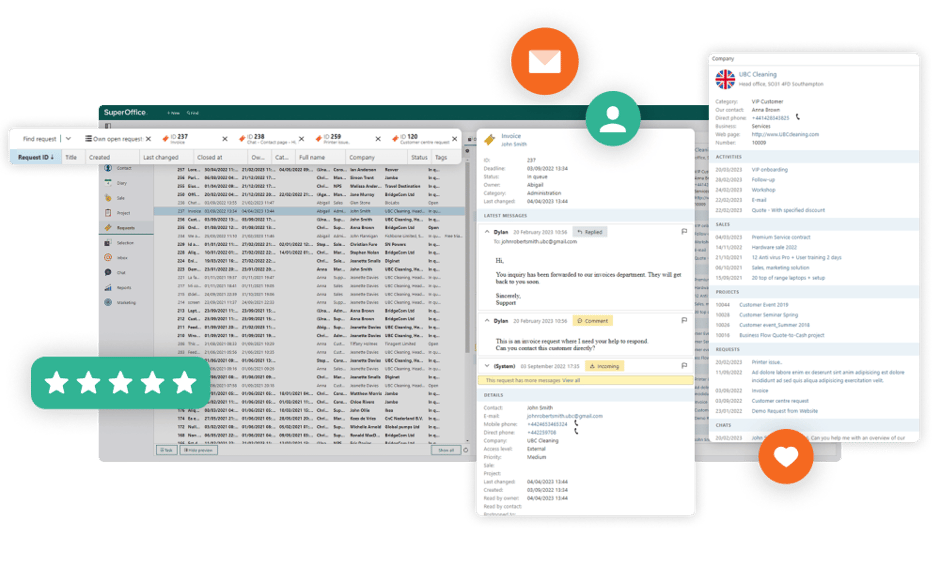 For your customers
No need to repeat yourself to several different people in the same company
Enjoy faster resolutions of your request, and never get ignored
You're in the driver's seat when it comes to the communication channel – be it chat, email, social media, or a web form
Instant access to self-help resources – any time you want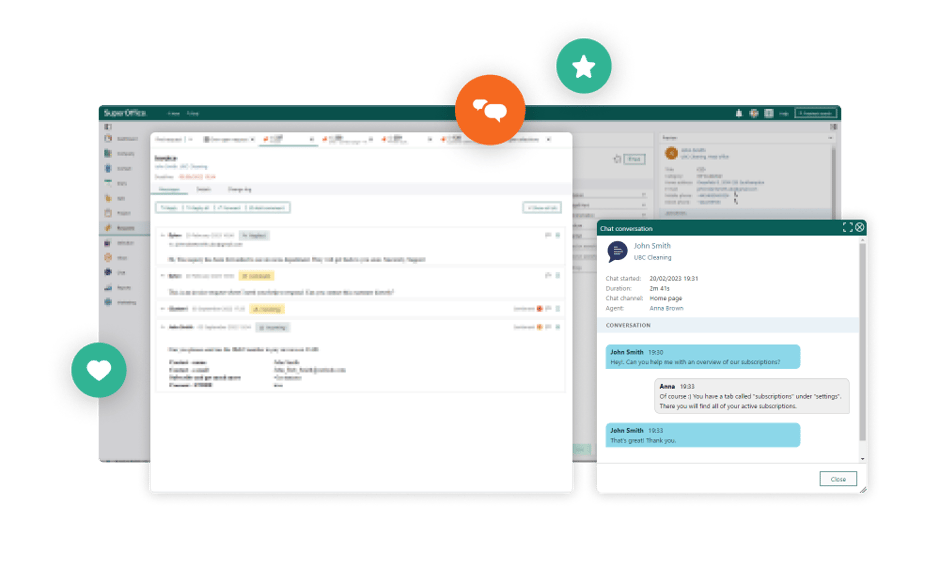 For your company
Getting a 360-degree view of all customer touchpoints – from lead to sale to aftersales
Saving money by having one platform to connect all communications
Keeping customers and selling more to them – as happy customers mean more business
Deliver service that exceeds your customers' expectations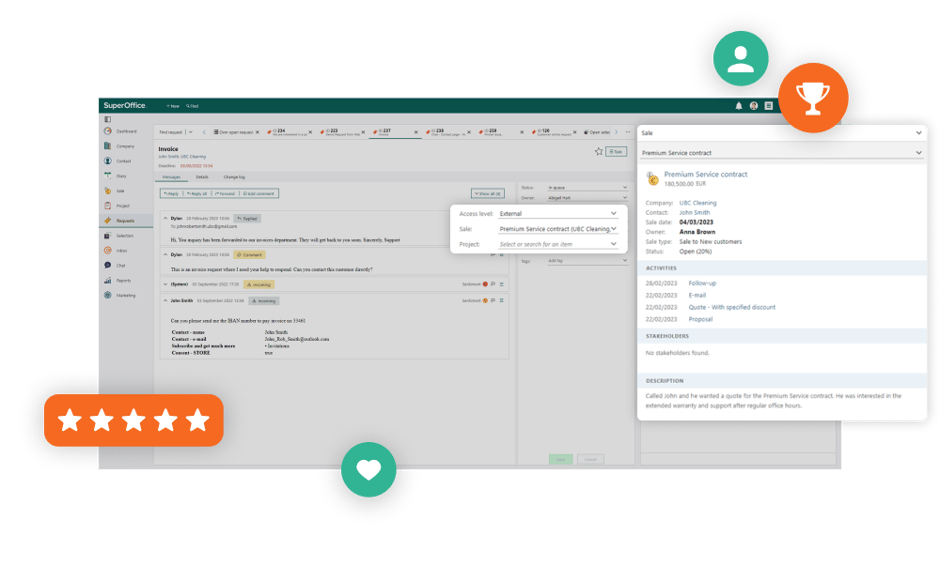 All the tools you need to handle
customer inquiries professionally
Ticket management

Manage different ticket queues in one place, with access to all customer information only one click away.

Knowledge base and FAQs

Create articles and FAQs and use them to reply to tickets or as self-service options in the customer engagement center.

Process automations

Auto-assign tickets, create escalation routines, send reminders and use if-this-then-that flows to customize your solution.

Dashboard

Use dashboards to follow up on response times, understand customer satisfaction levels, and improve your team's performance.

Chat

Use the Chat add-on to offer instant support as one of your communication channels. Meet your customers wherever they are.

Customer Engagement

Add Customer Engagement Center to offer your customers a place to help themselves: see their ticketing history, ask questions and find answers.
A TRANSPARENT TOOL FOR THE ENTIRE TEAM
SuperOffice CRM unites your teams under one goal – to build long-lasting relationships. Imagine having all key customer data gathered in one place, and sales, marketing and service processes fully integrated and streamlined. Your customer-facing teams are always in-the-know and can stay ahead of the game!
It's time to get relationships right
With 30+ years of experience in helping businesses optimize their service and support processes, we will help you get the most out of your CRM solution when it comes to building relationships that last.