Want to improve your customer communication? So do we. 
SuperOffice CRM helps you make the most of your marketing efforts.
MARKETING TOOLS FOR GROWING BUSINESSES
We believe that every engagement with a customer presents an opportunity. SuperOffice Marketing is designed to help your marketing teams to send the right message to the right customers at the right time. Get the tools you need to automate and personalize your communication, reach your target audiences better and initiate meaningful conversations that turn relationships into revenue.
MAKE EACH COMMUNICATION WORK FOR YOU
SuperOffice Marketing enables your marketing teams to focus on what they do best – creating meaningful communication that builds profitable customer relationships. Turn each communication into revenue by optimizing key marketing workflows and personalizing communications with both prospects and existing customers.
WORK SMARTER WITH SUPEROFFICE MARKETING
Campaign tools

Get the tools to send high-performing, large-scale campaigns

Lead capturing

The ability to capture more high-quality leads through web forms and targeted email marketing

Mailing lists

The option to build targeted mailing lists based on various customer data

Performance analysis

Tools for tracking and analyzing results of marketing campaigns

GDPR compliance

Ensure GDPR compliance, register consents and automatically add them to the CRM database

Automation

The possibility to automate the dispatch of large-scale campaigns
See SuperOffice Marketing in action
INCREASE YOUR MARKETING PERFORMANCE
Want to find out more about the marketing tools in SuperOffice CRM?
Send impactful large-scale communication
Initiate personalized conversations
Automate what happens next
Stay personal in bulk
Data analysis that pays dividends
Share results and improve your actions
SHARED FUNCTIONALITY
SuperOffice CRM comes with a set of core functionality available for all users. These shared features help you organize your contact information, keep all your data in one place, manage all your tasks, documents and emails, follow up with customers, and – most importantly – build strong customer relationships.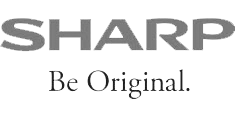 Ready to improve your marketing results?
Schedule your free demo today. We have 30+ years of experience in helping businesses to optimize their marketing workflows and get the most out of their CRM solution.
Want to know our secrets to increasing marketing impact?
Sign up to Thrive with SuperOffice to receive original content in your inbox, designed to help you improve your marketing processes and turn relationships into revenue.