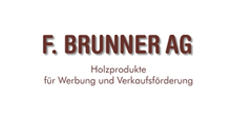 The Challenge
F. Brunner Holzprodukte is a Swiss company founded in 1983. They offer wooden products for advertising and promotion, and sell their products as retail, wholesale and through web shops.
They deliver to all industries, public authorities and institutions in Switzerland, and occasionally other countries. F. Brunner Holzprodukte receives 90 % of their sales requests via email, their 10 websites, and a web shop. They advertise in special interest magazines and send out mails directly to customers. The main challenge for the company was to take care of inquiries and orders. The owner searched for a way to store all customer information and data in one place.
The Solution
They used another CRM system until the vendor stopped developing it. The owner, Fritz Brunner, got to know SuperOffice from a customer in 1999, and soon became one of the first customers in Switzerland.
The Results
The solution helps the company send orders and generate pre-press prints ready for database storage.
They can keep track of email conversations with customers and suppliers, and enjoy easy access to all data connected with customer and suppliers. The solution also offers them an easy way to create documents with just a click.
Send orders easily
Keep track of sales and contacts
Easy access to data
Create pre-formatted documents with just a click