On April 1, 2023, SuperOffice's Customer Experience Center in Vilnius will celebrate its 9th anniversary.
And it's doing it with a bang – by moving to a brand-new and ultra-modern office building located right in the business heart of the Lithuanian capital.
It all started back in 2014, when Stein Ove Sektnan, the Managing Director of SuperOffice UAB (Lithuania), recruited 14 people, among whom were customer support specialists and a content team.
That first team kicked off a new chapter in SuperOffice's history – providing centralized support to all customer markets of SuperOffice in Europe.
The first team also got introduced to the unique and quirky culture of SuperOffice, by becoming the citizens of Superland and the employees at the Ministry of Customer Experience.
Since then, the number of employees has grown to 40 people that now includes user support, technical support, and IT specialists, as well as the new product development team.
As the Vilnius team grew, so did its needs, and a new location was a decision that came naturally.
Now, the expanding and energetic team of the Customer Experience Center can enjoy a state-of-the-art office offering great views, a striking modern feel, and A+ energy class, sustainable facilities.
Sustainability, quality and comfort
"Our new office is not only a comfortable place to work, but also a great place to communicate and connect. And it's this personal connection that we lacked during the Covid pandemic," said Stein Ove Sektnan during the opening reception.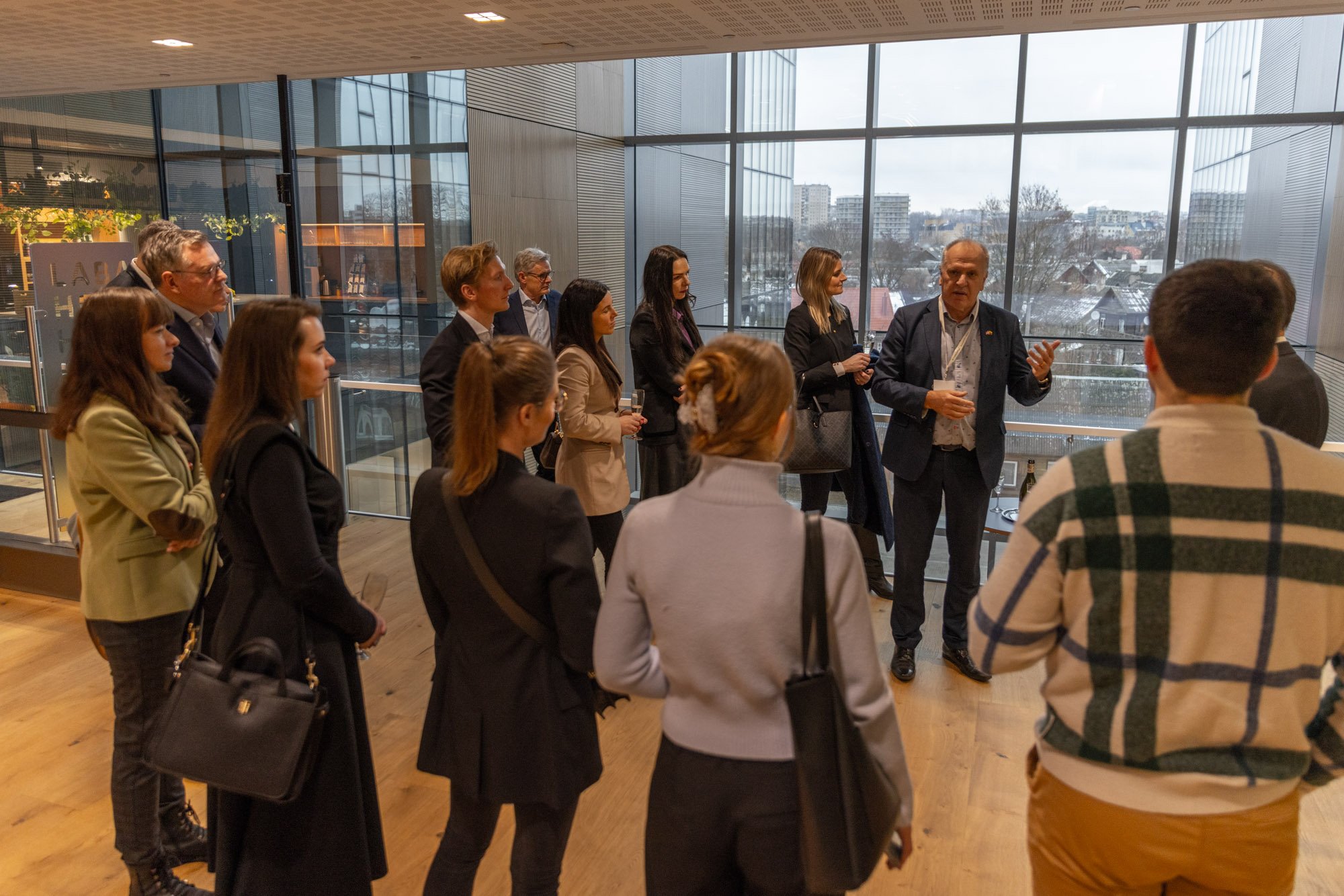 "The new office offers us a chance to work more efficiently and relax comfortably. It's a highly sustainable, energy-efficient space, full of light and clean air. And there's enough space to both communicate and concentrate."
Here is what we found at the new Customer Experience team's office:
Comfortable working stations with ergonomic chairs and adjustable tables.
Compact meeting rooms equipped with the latest CISCO video and audio equipment that allows to easily connect with customers and colleagues.
A spacious kitchen/cafeteria to chat over a coffee or share snacks.
Modern minimalistic design, quality furniture, natural materials, optimized acoustics, low CO2 emissions, and special air filters.
A dedicated relaxation area, called 'SPA', with a massage chair, dimmed lights, a foosball table, and comfortable bean bags to sink into.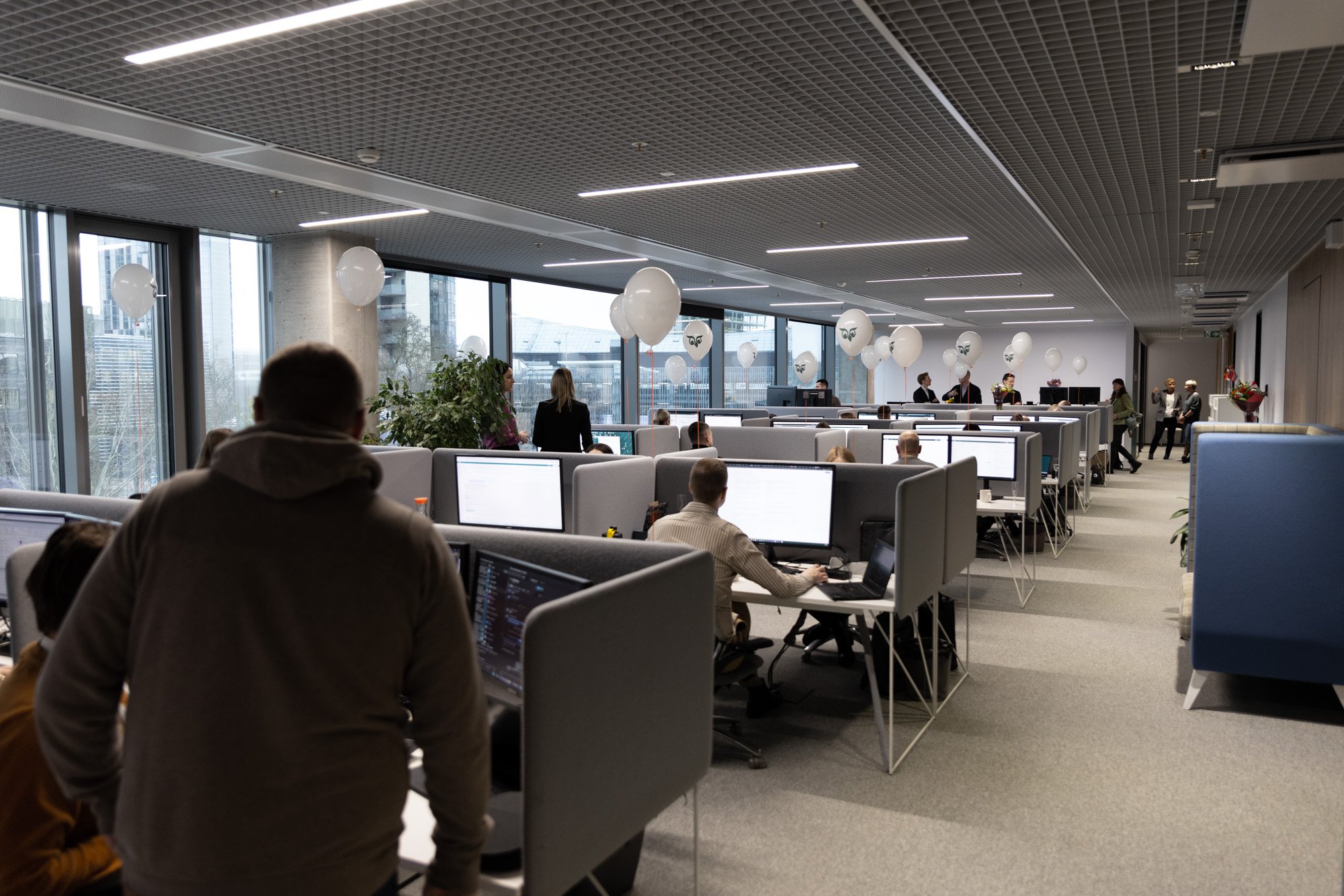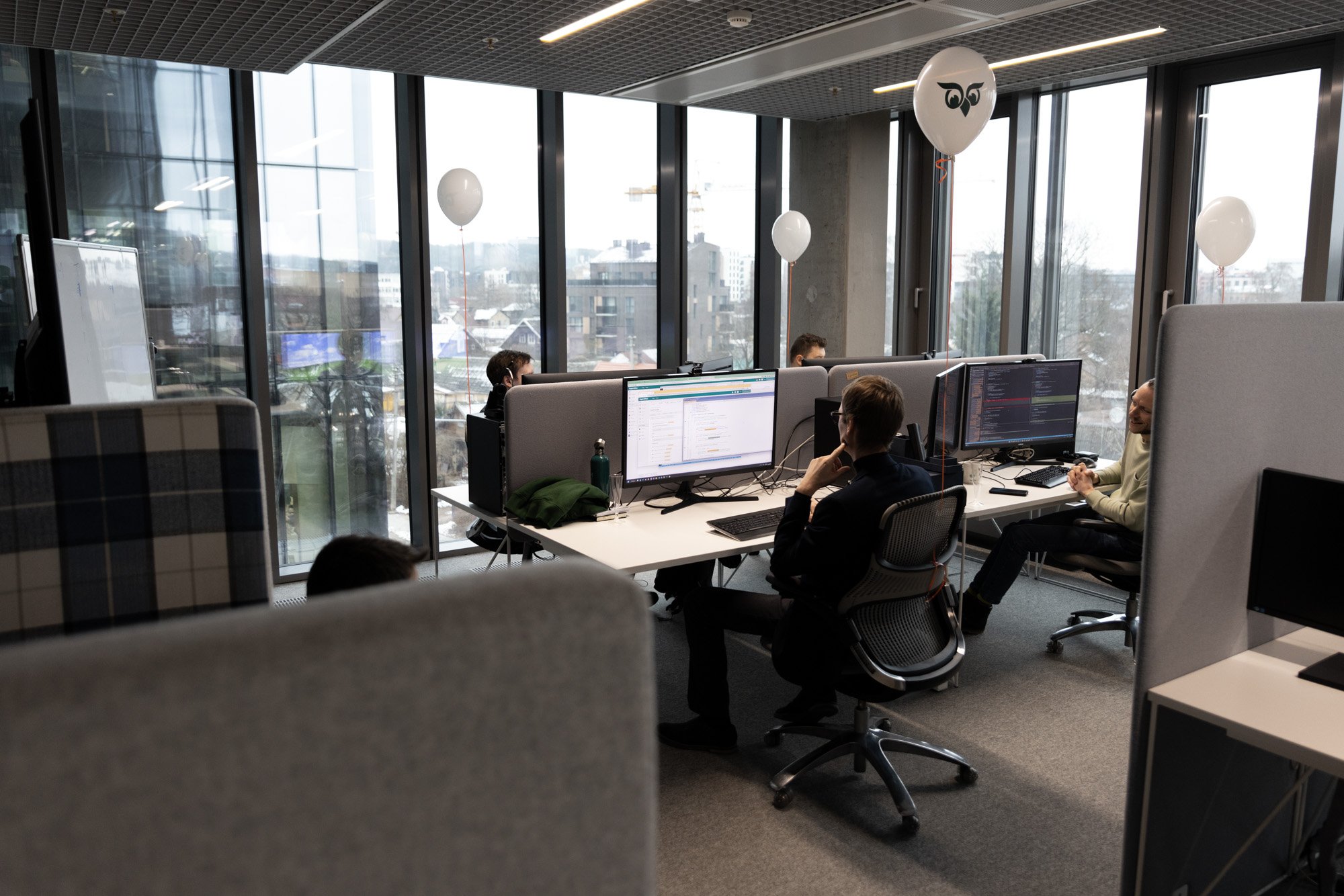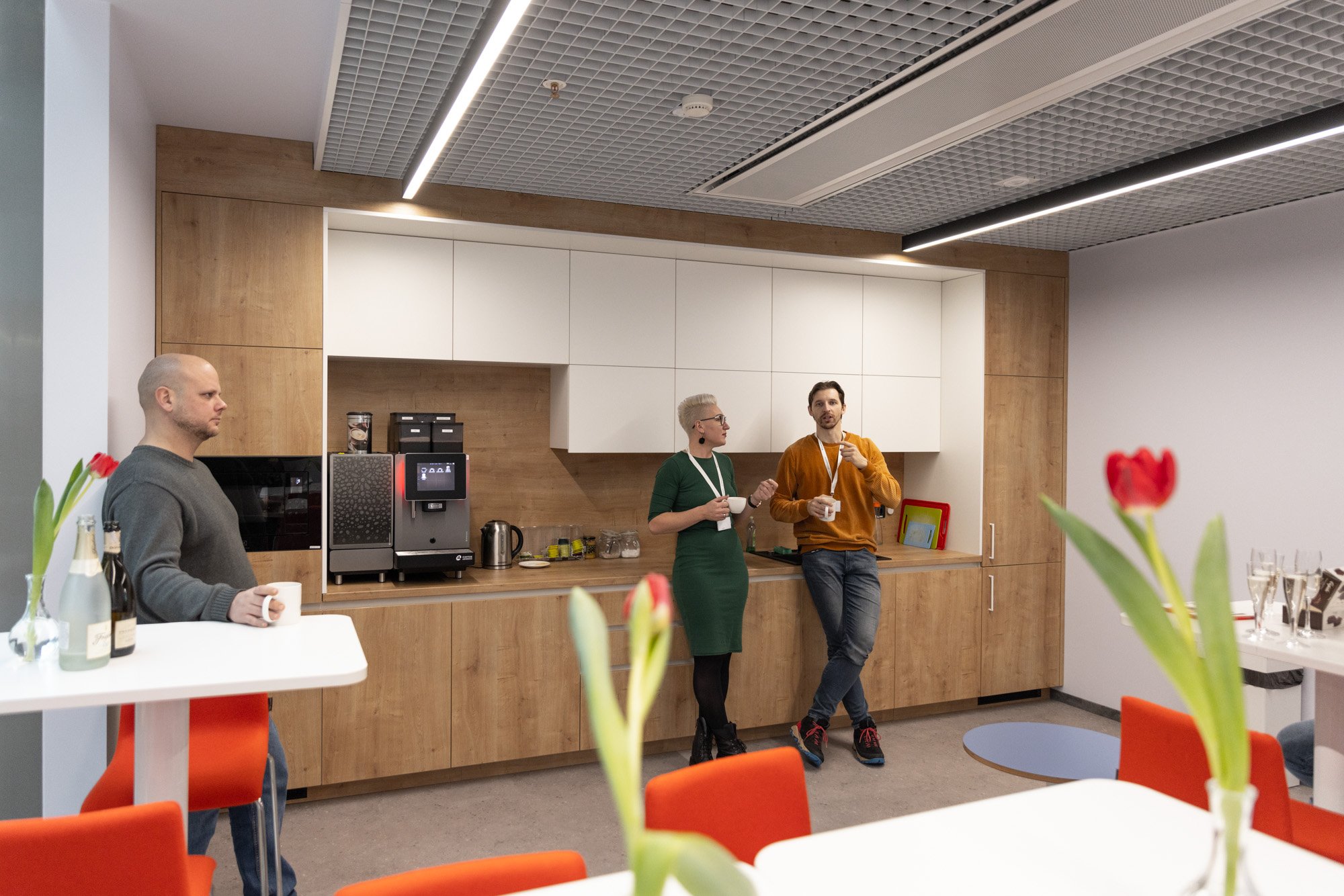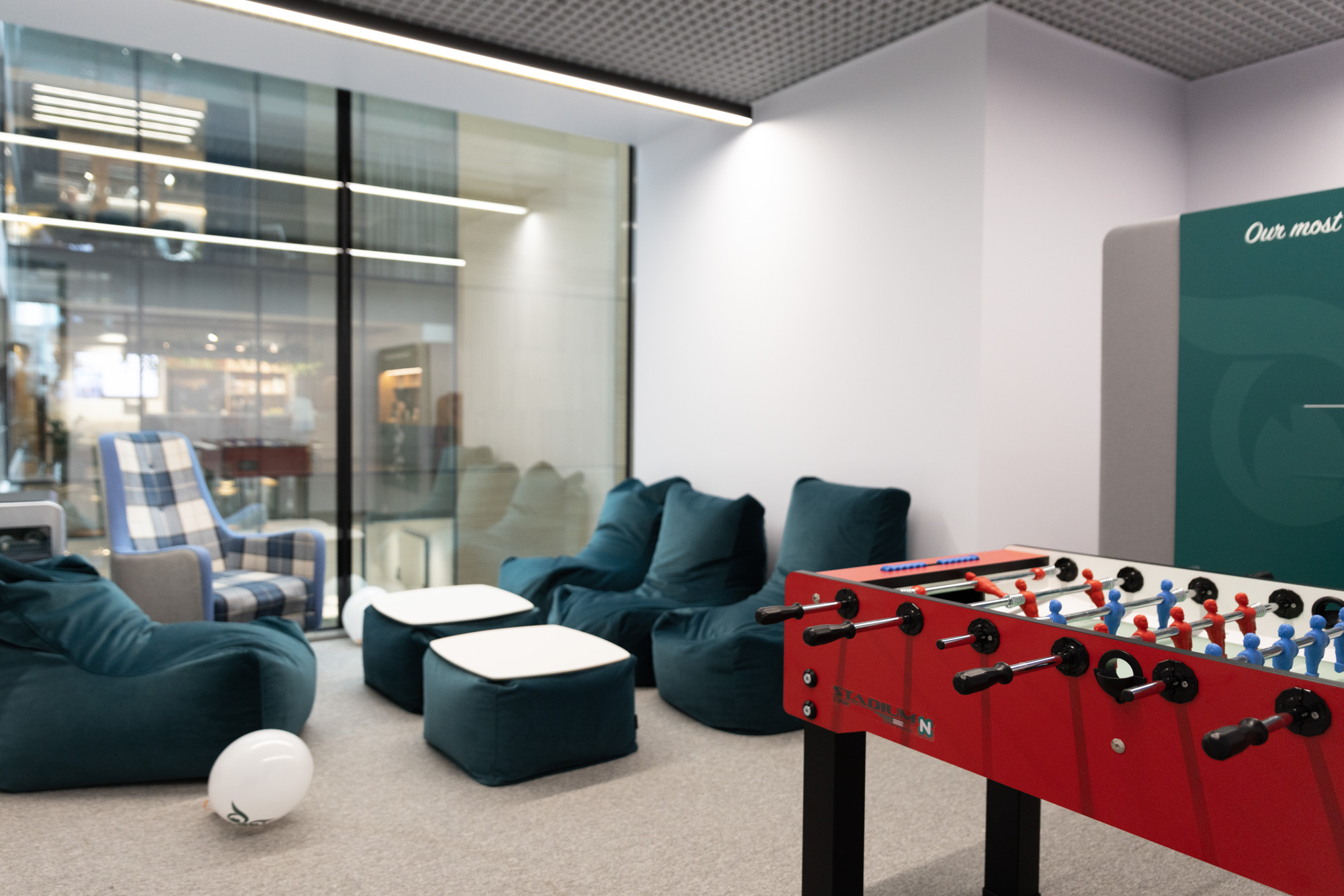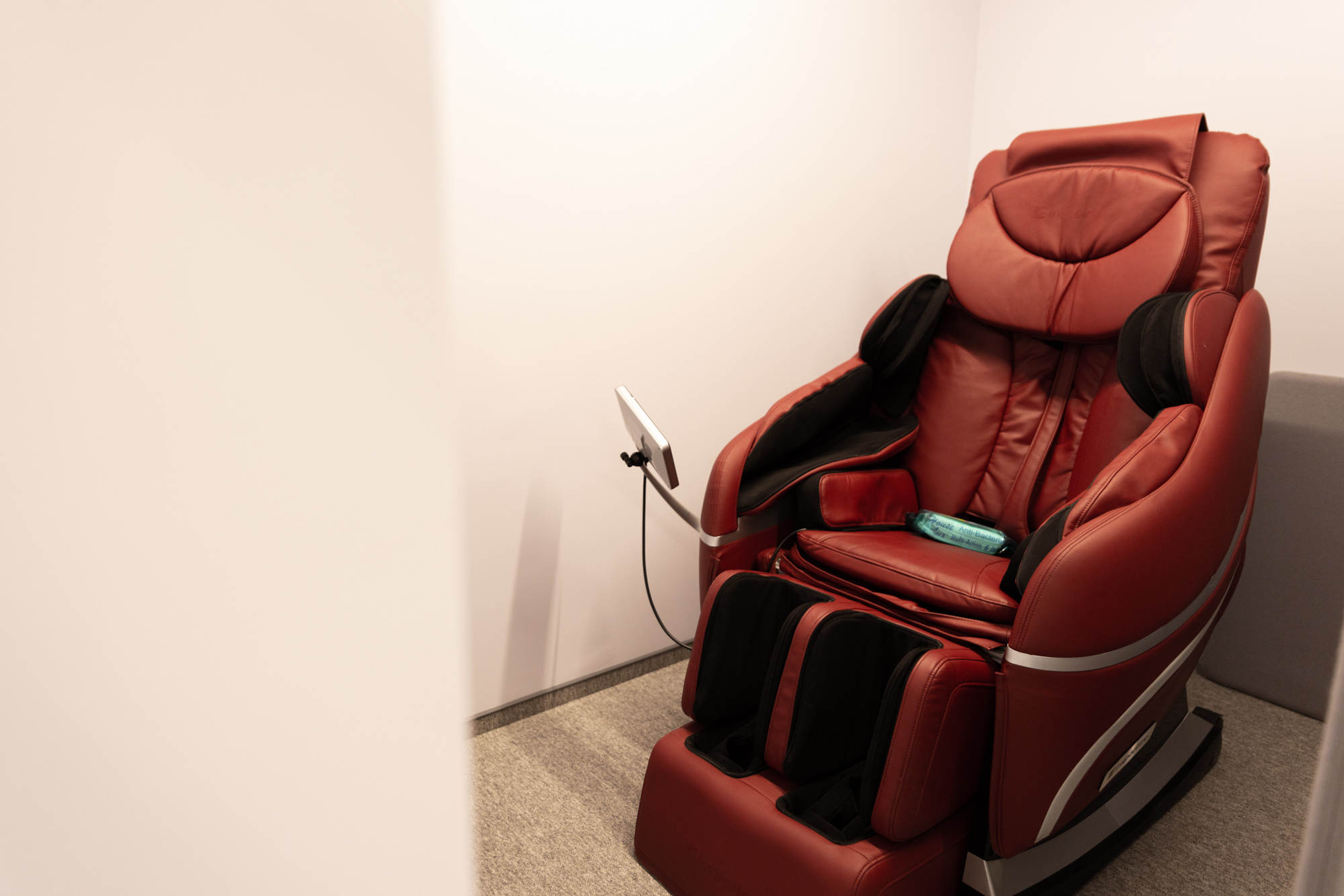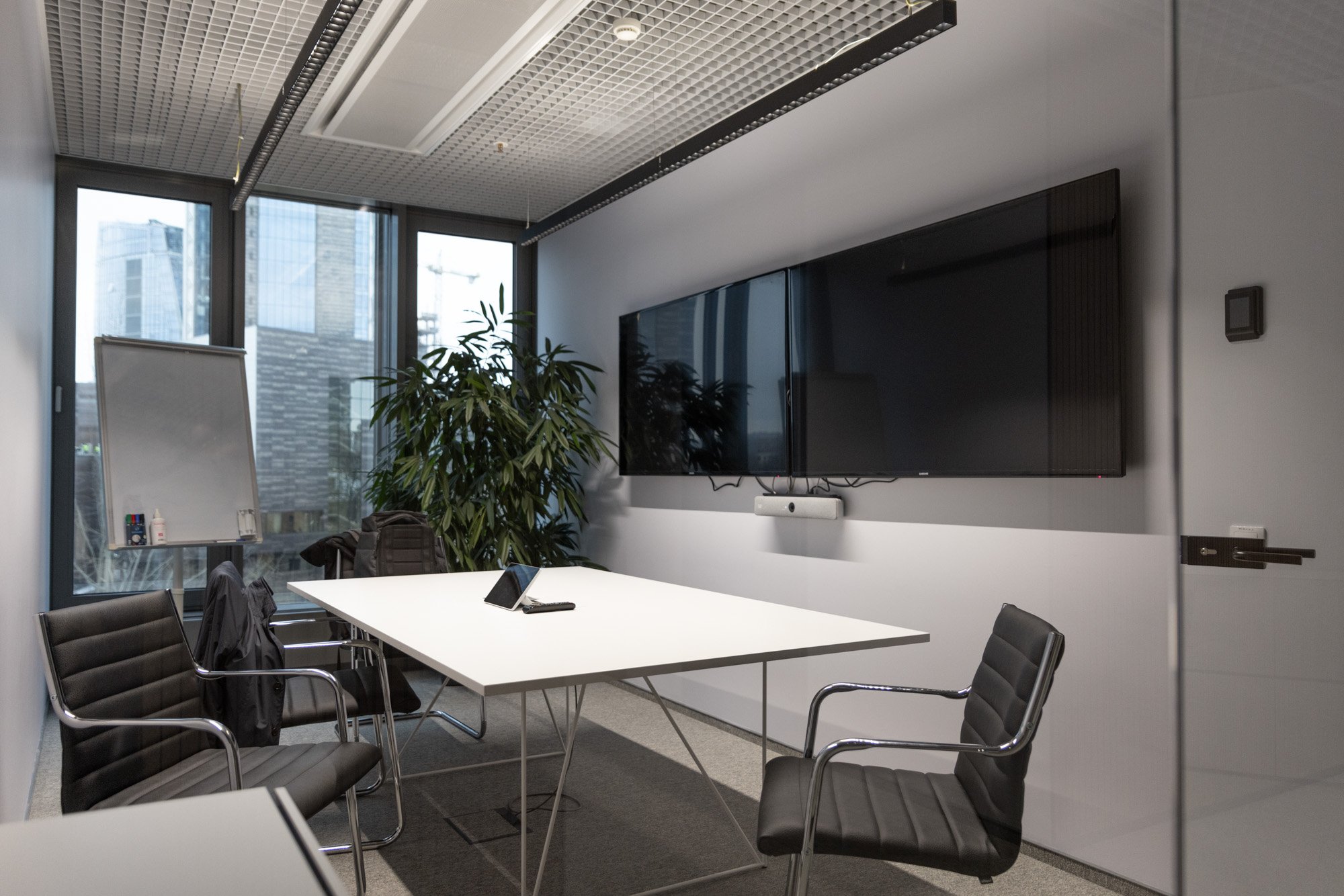 All this and more now ensures sustainable quality and comfort for Vilnius-based SuperOfficers!
Support from the Norwegian community
Since SuperOffice is one of the many Norwegian companies working in Lithuania, the Norway's Ambassador to Lithuania, H.E. Ole T. Horpestad did the honors of cutting the ribbon to the new office.
Ambassador Horpestad stressed that SuperOffice was an important partner and an active member of the local business community, adding "I am glad that you're expanding your activities, since growth is always a good sign for business."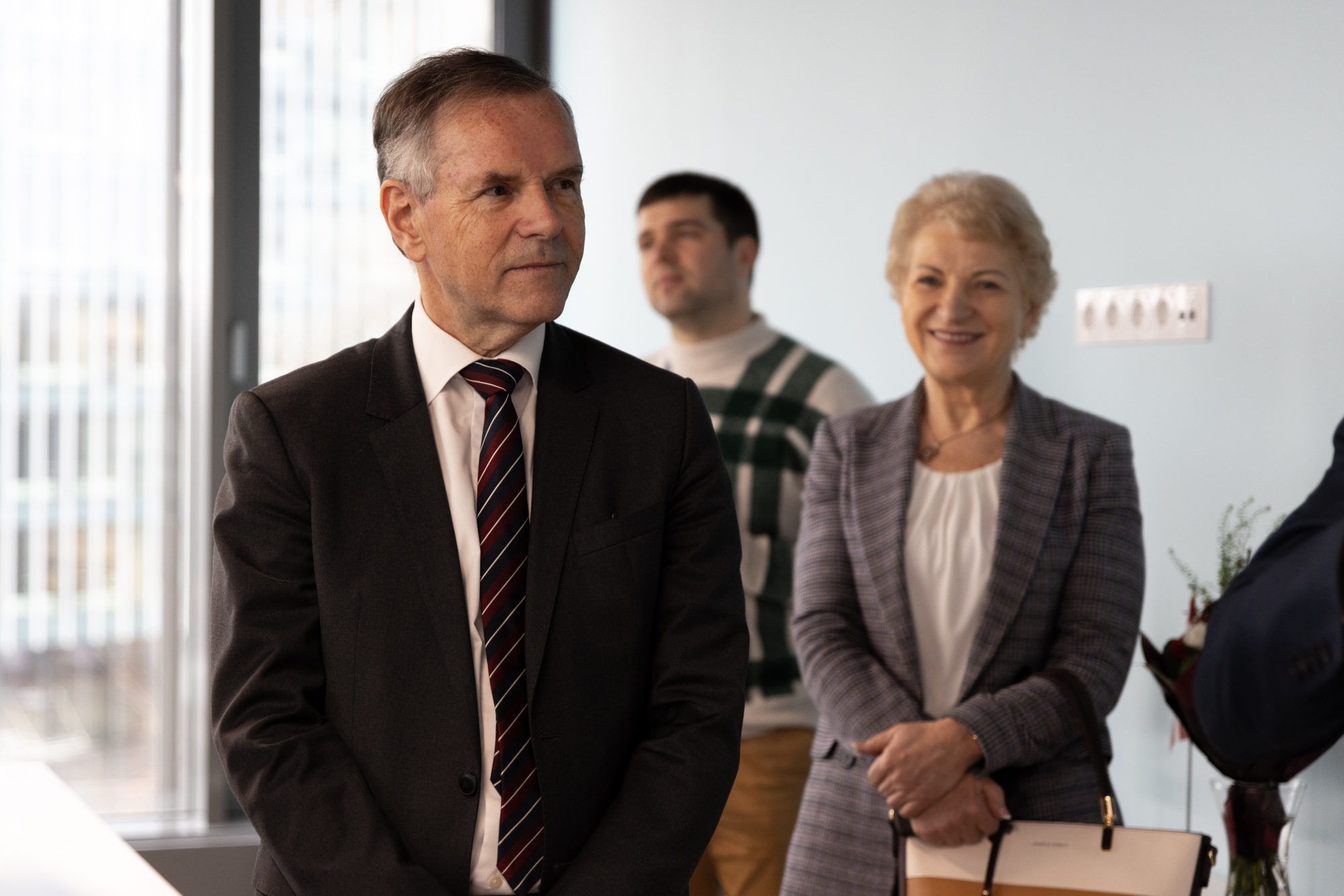 Martyna Skisaker, Executive Director of the Norwegian-Lithuanian Chamber of Commerce (NLCC), also came to congratulate a good friend and an NLCC partner – Stein Ove – on the new chapter and wished the team all the best in this modern and light-filled office.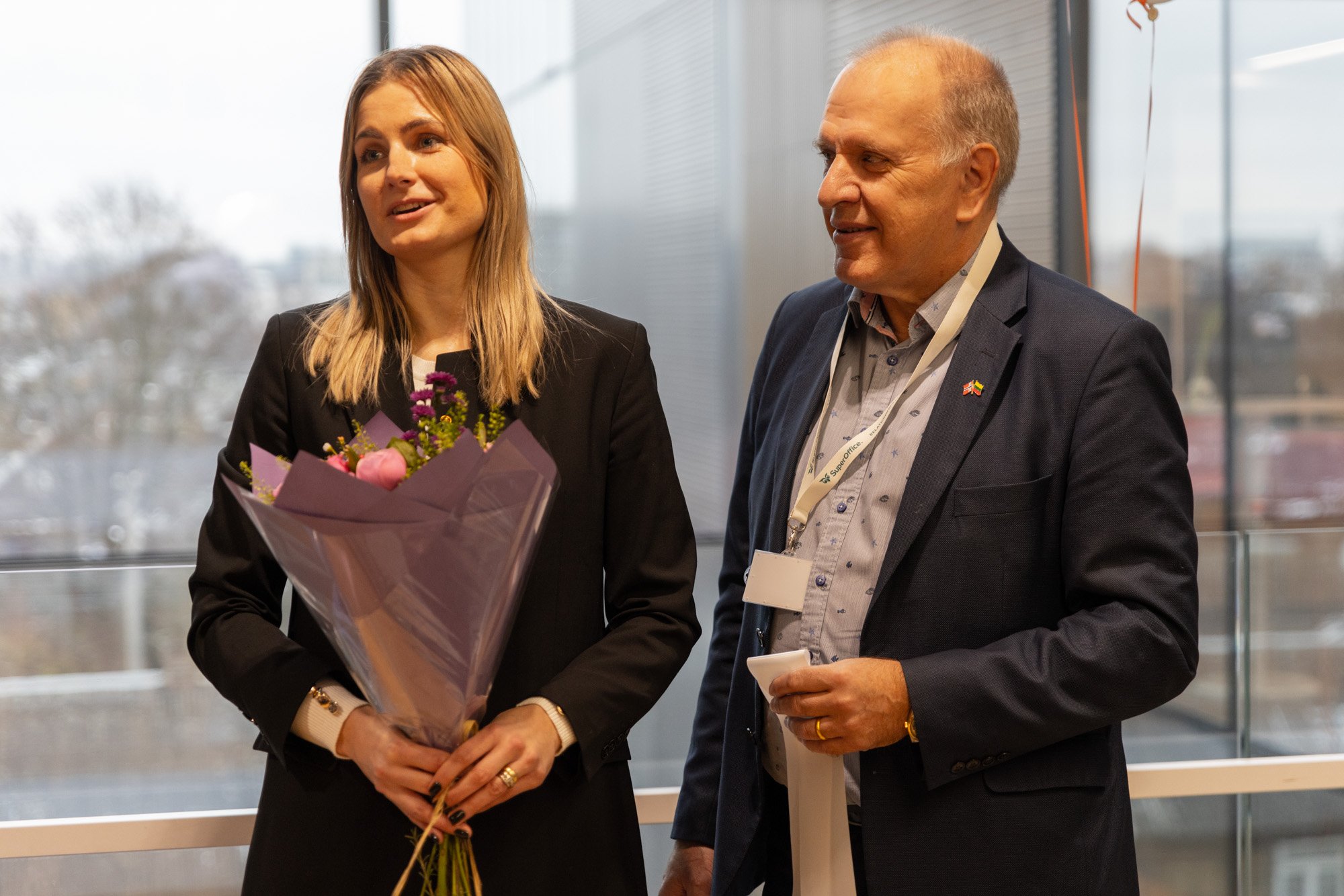 The importance of team spirit, growth, and change
Proving that SuperOffice Customer Experience Center is a very important team for the company were the four top management representatives who came to celebrate the opening of the new office, among other quests.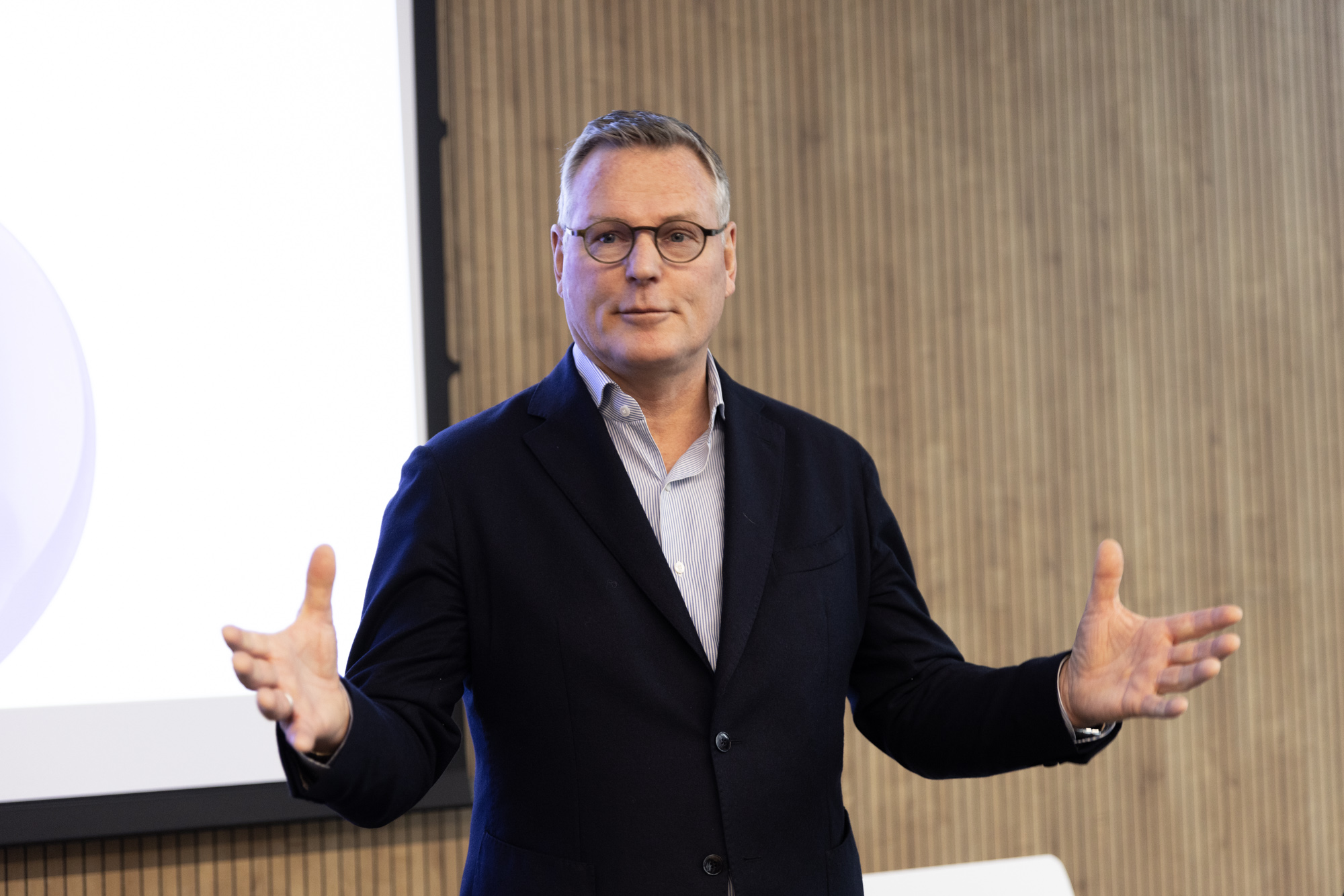 "Team spirit and unity are important to our company's culture. And this culture is about our people – all of us working together towards the same goal. Right now, we are on a path of change and growth. And our business can only succeed if we work together, united as one," said Gisle Jentoft, CEO of SuperOffice.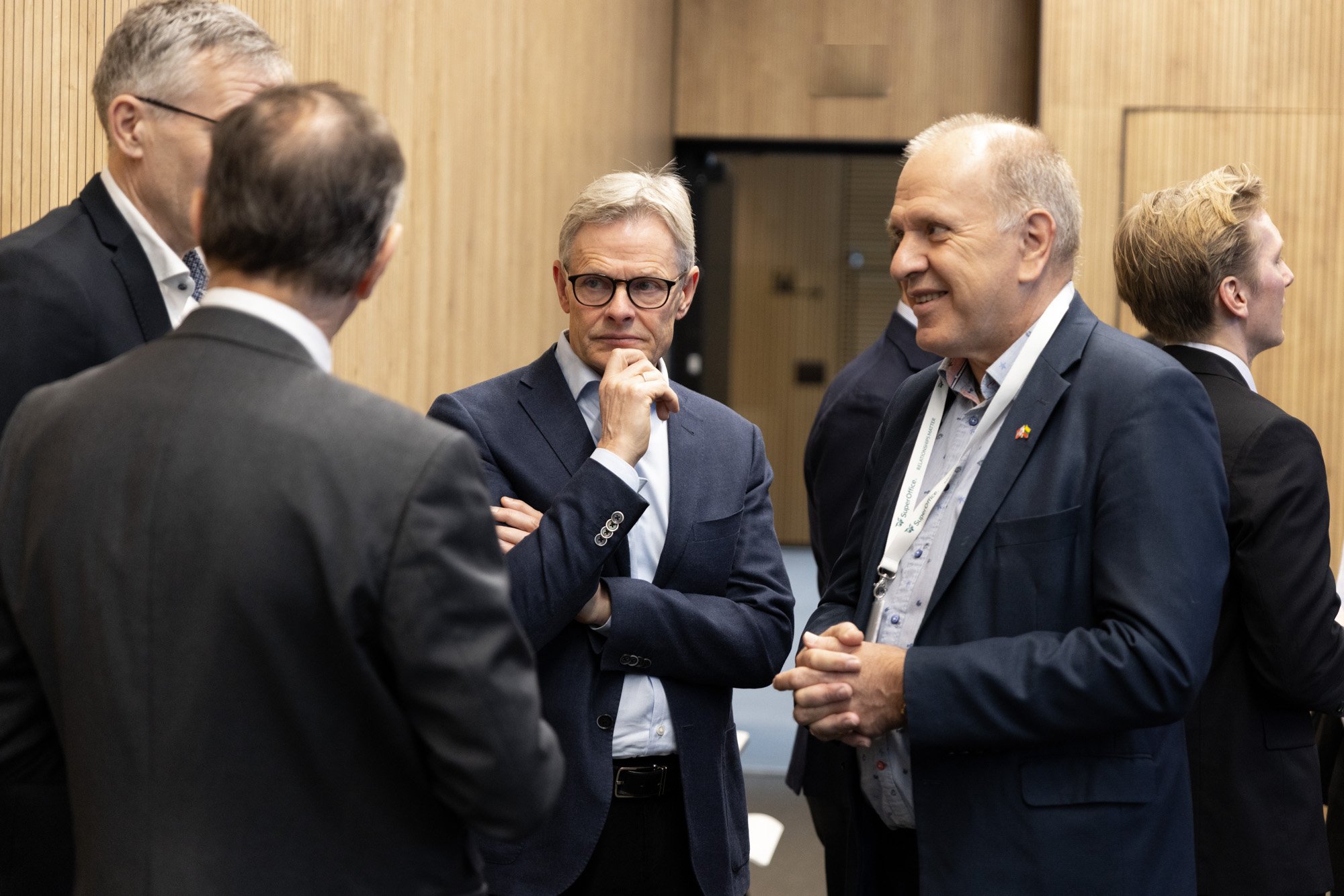 Giving his impressions of the new office was Guttorm Nielsen, CPO: "SuperOffice is a peoples' business. The most valuable thing we have is our people. They create our product, they promote it, and they help the company grow. Skilled, talented and loyal people always want to work for a company that's growing. So, it's only natural that we invest in people and their wellbeing."
"Change is inevitable, especially in our business. Technology, our competition and our customers are changing all the time, and we must not only keep up, but stay ahead," added Gisle.
"After 9 years of working at the same office, it's time for the Customer Support team to change. This new office is not only the place where people can work, but also where they can get together and make informal, face-to-face connections. Such meetings are very important in building our culture," he continued.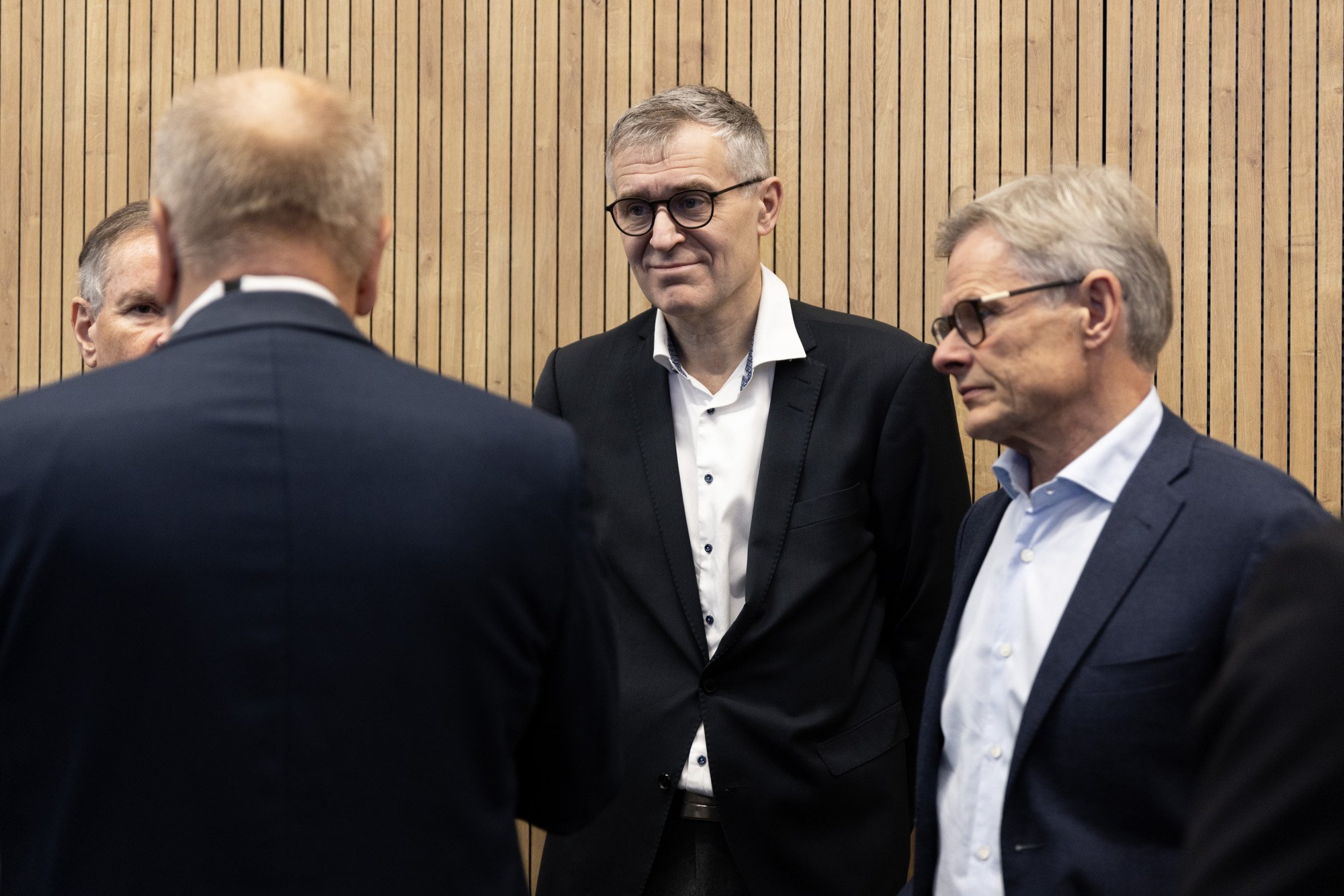 Also talking about the importance of change was Ole Erlend Vormeland, CFO: "I'm very happy with the new office. It creates a new working environment, there's more light, the quality of air is better, it's modern – perfect for our team to be efficient and satisfied."
"And it's really healthy to change things up from time to time. Such change stirs things up and brings positive change. You cannot create a strong company culture by sitting at home, you need to communicate, be together, celebrate together, etc.," said Ole.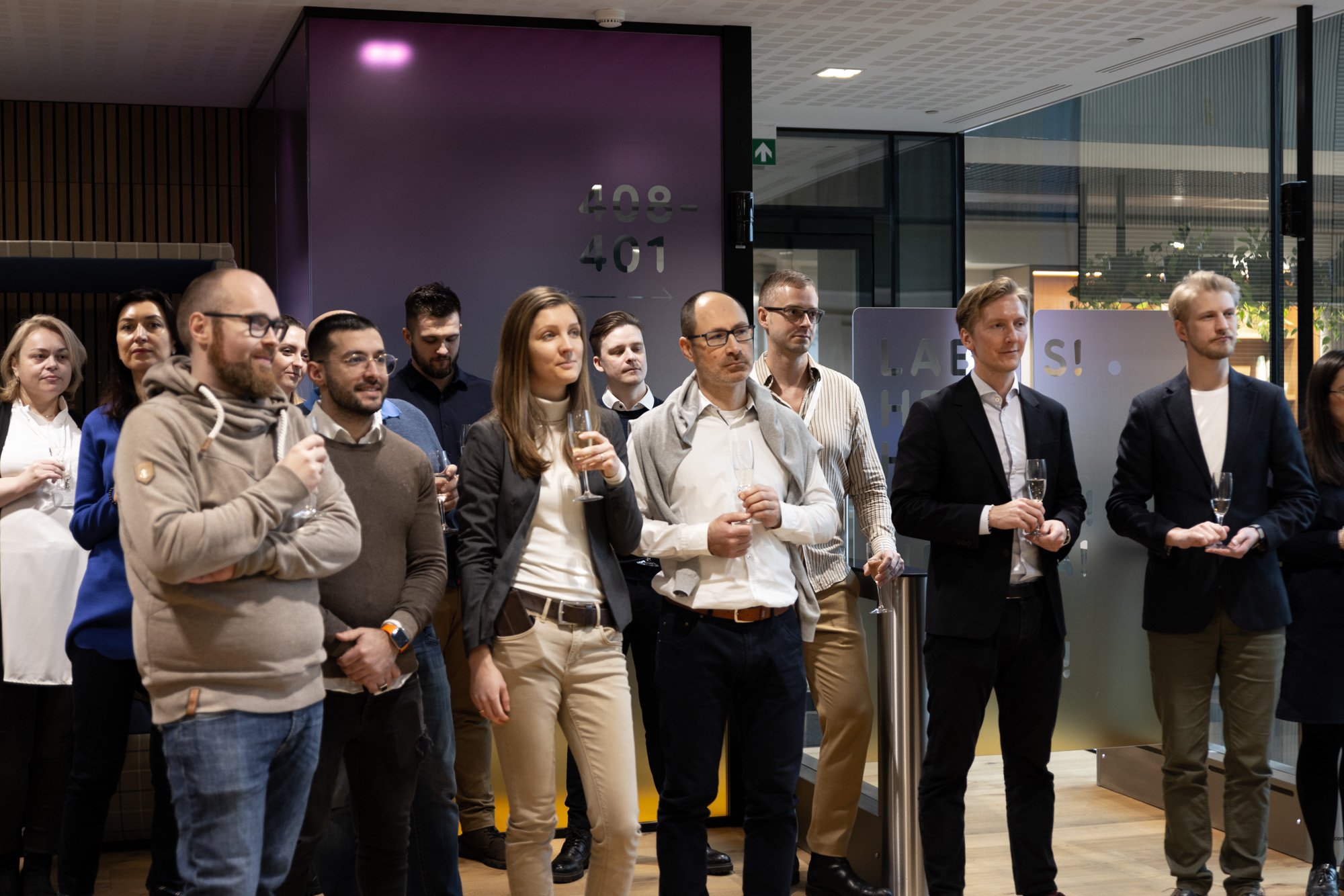 "I really like this office, as it's very modern in both design and layout, as well as the equipment and the furniture. I am convinced it's also a good shift for the Customer Experience team, who will be celebrating their 10th anniversary next year. And I'd glad to join them," stated Erlend Mohus, Strategy and Business Development Manager.
He continued: "Growth is an important stage for SuperOffice in general, and we have a clear expansion strategy for the Vilnius office."
We wish the team at the Customer Experience Center to achieve even more impressive results, enjoy working together and sharing your knowledge, and don't forget to take breaks at the 'Spa' and have fun! 😊