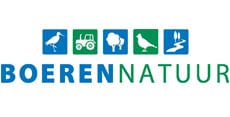 The Challenge
The protection of nature and landscape values in the agricultural area is part of governmental policy. In order to give shape to this policy, the government decided to work with a new system: Agricultural Nature and Landscape Management (ANLb).

The agricultural collectives play a key role in the new approach, in which the results of this type of management had to be greatly improved and the implementation organized more efficiently. SCAN (Stichting Collectief Agrarisch Nederland) has chosen to develop its own ICT infrastructure for the 40 collectives. An important condition was that the entire system had to be user-friendly because the collectives work with a relatively large number of volunteers who do not all have an affinity with working in a digital environment.
The Solution
SCAN-ICT consists of three modules: GIS for the subscription and recording of all kinds of information at plot level. SuperOffice CRM for capturing all kinds of information in the context of relationship management and archiving, and finally a module for the financial administration and transactions.

A GIS card is available with each contract, these are displayed in a clear digital map in SuperOffice CRM and ensure that direct insight is given into where, which management activities have taken place, by whom and when they should be carried out. And all this at a glance. This complete digital file forms the heart of all communication, such as email and telephone calls, but also parcel information and fees. Because it is an EU government project, the data must also be kept for 7 years in accordance with GDPR legislation. From the very first moment SCAN-ICT has its own helpdesk to support the users. They are directly connected to SuperOffice CRM, provide employees with the right information, send out newsletters, guide changes in the processes and provide courses and trainings.
The Results
The collectives, together with its umbrella organisation Boer en Natuur, receive a great deal of praise and appreciation for the way in which they have shown in a short space of time that they deal efficiently and effectively with agricultural nature management.

The professional way in which Boer en Natuur has shaped the whole project with the right automation processes contributes to a very positive image of the collective within the parties involved.