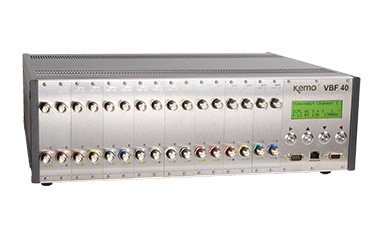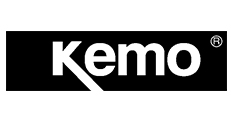 The Challenge
Kemo is a British precision engineering and manufacturing company that has been solving filtering and signal conditioning problems around the world since 1965. All product design, development and manufacturing operations are based in the UK.
Twenty-five years ago, before joining Kemo, Robert Owens frequently travelled overseas, which ate up so much work time that he looked for a solution that would enable him to work remotely long before it became common practice.
He needed a mobile e-filing solution that carried contacts and information, and linked with Word and Excel.
"While travelling, I bought a high-end computing magazine which listed the top five contact management software systems – and SuperOffice was in it. We needed something forward-looking as things were about to change. Unbeknown to us, Windows was about to conquer most of the world. To us, SuperOffice was like a Cardex filing system. SuperOffice was the only one that linked with Excel and Word at the time, so we became early adopters," explained Robert, who's now a Director of Kemo.
The Solution
After Robert bought a copy of SuperOffice as an individual, the company he worked for adopted it. In 1997 he moved to Kemo, a small but highly complex operation.
"SuperOffice became Kemo's platform. Within a few months, my colleagues noticed how it made their jobs and lives much easier, and became advocates.
"We just want to do things in the most efficient way we can. It was our most efficient option 25 years ago, and it's still good – we've evolved with it. SuperOffice's technical support has been excellent. We've had no issues – everything works," commented Robert.
The Result
Although much has changed since 1997, and Kemo's headcount has fallen from four to two as secretaries are no longer required, Robert is certain of the role SuperOffice has played:
"In a nutshell, improving efficiency means that the two of us can either go home early or make more within the same man hours.
"Two people can handle a workload that used to take four people – we might even produce more. In many ways, SuperOffice is a substantial part of that, by simplifying processes and reducing the time it takes to complete administrative tasks. Customer and supplier admin would take so much longer without it."
Robert also commented on how SuperOffice has helped Kemo maintain a sophisticated image, and people often assume it's a much larger business. With a customer base including brands that are world-renowned for precision or prestige, appearing slick and professional has helped Kemo attract new business.
"Our customers are often large organisations and we are small, highly experienced perfectionists. What's the point in creating first-class products if you don't portray it in your company's presentation?" concluded Robert.
Kemo uses SuperOffice's administration, e-filing, planning and CRM tools. Even so many years later, it's still saving them huge amounts of time.
Maintained admin efficiency for 25 years
Was instrumental in doubling the capacity of product development and manufacturing engineers
Simplified processes
Improved brand presentation across the business
Gave and maintained a slick impression to customers and suppliers
Forward-looking development
Excellent technical support
No technical issues