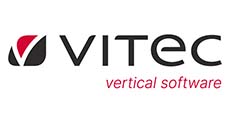 Delivering Happiness: How Vitec Construction and Real Estate Reducing Customer Service Response Times From 4 Days to 24 Hours!
This is the story of how the Swedish company Vitec Construction and Real Estate managed to:
turn a customer service team in disarray into a high-performing digital operation center,
cut response times from 4 days to 24 hours,
surge their customer satisfaction rates from "poor" to "wow".
What started as a handful of challenges, turned into a success story of how a business can optimize its growth and serve its customers better without scaling up its support staff.
Realizing the main challenge
It all started with the realization that the company lacked a unified customer view.
Each department was using their own systems to store information about customers. Those systems, sometimes outdated, were not able to support the growing customer base.
In a nutshell, the exchange of information on customers was cumbersome, long and led to errors.
As a result, it led to slow customer service, long waiting times, growing dissatisfaction, and the lack of trust among customers.
After running several workshops and identifying the most painful organizational pitfalls, Vitec's top management decided that things had to change and working in silos had to stop.
Facing the pains
The pioneer of change for Vitec Construction and Real Estate became its Service Center headed by Åsa Rådbo.
She decided to radically improve the ways customer service was provided, and make great customer experience a USP of the entire company!
Åsa's team consists of 20 agents in 9 different regions, who support 15 different products, serve 4,000+ users, and handle more than 20,000 questions a year.
Here are the key pain points that Åsa singled out:
Most questions to the support team arrived by phone or email, and required expertise, skills, complex solutions, and – as a result – time.
Information about customers was not quickly and easily available. It took time and effort to find out who the customers were, what they needed, and who spoke to them last.
Since customer service was provided via emails, the sheer volume of back and forth messages was large.
Both service agents and customers had to trace emails in their overflowing inboxes.
Private information was sent via the unsecured channel – email.
It took several days before the agent could send a comprehensive answer to the anxious customer, leaving them in the dark for a long time.
Internal cooperation with other departments (consultants and R&D) was insufficient and took too much time, solving down the overall speed of ticket resolution.
Hiring more people was not an option. So, Åsa decided she must find a way to improve the way they communicate with customers without scaling up the team.
Finding the solution
The change started at the very top.
The entire company, not just the service team, decided to acquire one shared solution. This solution had to give everyone a 360-degree view of the customer, meet every department's needs and support their existing work processes.
Specifically for Åsa's team, the new solution had to offer two key functionalities:
a. tools to manage incoming requests better and faster,
b. self-service options that would help customers to find solutions to simple or recurrent issues themselves, whenever they needed to.
This solution was SuperOffice CRM for sales, marketing and service departments, and the SuperOffice Customer Engagement Platform that helps improve customer experience without scaling up the inhouse support personnel.
Implementing the solution
First, the company implemented SuperOffice CRM across all teams giving everyone a unified view of the customer.
RESULT: all customer-related information is now shared and stored in one central location, there is no need to spend time looking for it, and everybody knows that the information is up to date. Also, the collaboration between departments (such as the R&D) significantly has improved, while problems get solved faster.
Secondly, Åsa's team finally got the necessary tools to manage all their incoming requests in SuperOffice Service.
RESULT: now they are able to assign tickets, manage queues, use escalation, send auto-replies, work with templates and FAQs, as well as pull out reports.
Third, the ways Åsa's team worked had changed radically with the introduction of the Customer Engagement Platform that offered self-service options and more digital communication channels.
Available "out-of-the-box", Customer Engagement Platform allowed Vitec Förvaltningssystem AB to launch a website (Customer Center) where customers could log in to register new requests, find answers to questions, and – most importantly – control who could access their own data and manage their subscriptions.
RESULT: now Vitec saves a lot of time on service, customers are able to get help quicker, the data quality has improved, and it became easier for the company to stay compliant with the GDPR data privacy laws.
Fourth, Vitec Service Center decided to remove email as a contact option altogether, and asked all customers to communicate with them via the web and by phone.
Interestingly, this (seemingly controversial) change was quickly welcomed by customers, as the communication became easier, faster and more secure than before.
RESULT: now Vitec customers can simply log in and view their submitted requests, communication history, and ongoing dialogues. Also, the customers always know who is handling their requests, and they can always go back and find a solution to the previous issues.
Reaping the rewards
The implementation of SuperOffice CRM and the Customer Engagement Platform at Vitec resulted in 10 key improvements:
Average ticket resolution time has decreased from 3-4 days to just 1 day!
Every day 250-300 users visit the Customer Center website to get help or check on the status of their inquiry. 3
All smaller issues are resolved by the customers themselves, giving the support team more time to focus on the more complex requests.
In cases when ticket resolution takes more time, customers are always informed and aware of the waiting time, which builds trust and confidence.
Unlike before, the Vitec customer service team no longer receives any complaints about their service. Instead, they are getting overwhelmingly positive feedback from satisfied customers.
Collaboration between departments has improved.
Upsell opportunities (such as training or consultancy) are identified quicker and passed on to sales.
R&D personnel has uninterrupted access to all the information about customer requirements and reported bugs.
The new system collects important feedback about customer satisfaction, complaints and even directions for future developments.
The Customer Center now provides easy access to Vitec's educational products, stimulating exposure and demand.
On a higher level, Åsa also noticed that the improved performance of her department has become a competitive advantage for the entire company.
All this is due to the Customer Engagement Platform offering tools that allow you to connect and interact with your customers through multiple digital channels, as well as balance your digital and human interaction.
About Vitec
Part of the Vitec Software Group, Vitec Construction and Real Estate is a Swedish company that offers software products to companies in the construction and real estate industries.
With 130 employees and about 600 customers, the company's turnover is 180 MSEK with a profit margin of 22%.