Each year CRM software is getting more popular and becoming an indispensable part of any high-functioning business.
So much so that 80% of industry leaders all over the world use CRM software to help them attract and keep more customers, offer better customer service and build stronger customer relationships.
Choosing the right CRM system is a great first step. But it's the actions afterwards that can make or break your CRM success.
In our experience, medium-sized companies face three major challenges in achieving meaningful outcomes with their CRM investment:
To help you reach a return on your CRM investment, we will address each one of these challenges separately and share solutions for overcoming them.
Let's begin.
Challenge 1: Driving end-user adoption
When you're looking for a CRM system, you might think that the toughest hurdle to overcome is technology-related.
When in fact, it's people-related.
Why? Because people hate change.
Often, people, who have become accustomed to working the "old way", don't want to embrace change. They say: "What's wrong with the way I was doing it before?"
In 2021, researchers in the maritime industry wanted to find out what makes it easy or hard for workers to use new technology and how it influences their happiness and the number of days they miss work.
What they found wasn't surprising, and also applies to CRM implementation – successful new technology adoption depends on various factors, including management commitment, employee involvement, and training.
How to solve it:
Everyone wants to know "What's in it for me." 🤔
To overcome this obstacle, it's essential to communicate the benefits of CRM adoption clearly, showcasing how it can make your employees' jobs easier and more efficient.
The research showed that when employees understand how new technology positively impacts their work, they are more satisfied and happy.
As part of the onboarding process, demonstrate how the CRM solution can help them manage customer information, reduce manual work, and improve decision-making.
SuperOffice offers self-service resources, such as an extensive knowledge base, FAQs, and tutorial videos, which can empower your team to learn more about the system independently and gain a better understanding of the CRM system.
For those who prefer customized training, we can also help you tailor training to individual roles in sales, marketing and service.
Our advice? 👉 Don't just throw a new solution at your organization.
The more your employees feel as part of the process, the more buy-in you'll get from team members!
Challenge 2: Ensuring data quality
Your CRM database is only as good as the data that you put into it.
It goes without saying that if you input bad data, your output will be equally bad. ☹
That's why maintaining high-quality data within your CRM system is crucial, as it directly impacts the way you manage your customer relationships.
Good data quality is defined by 6 elements: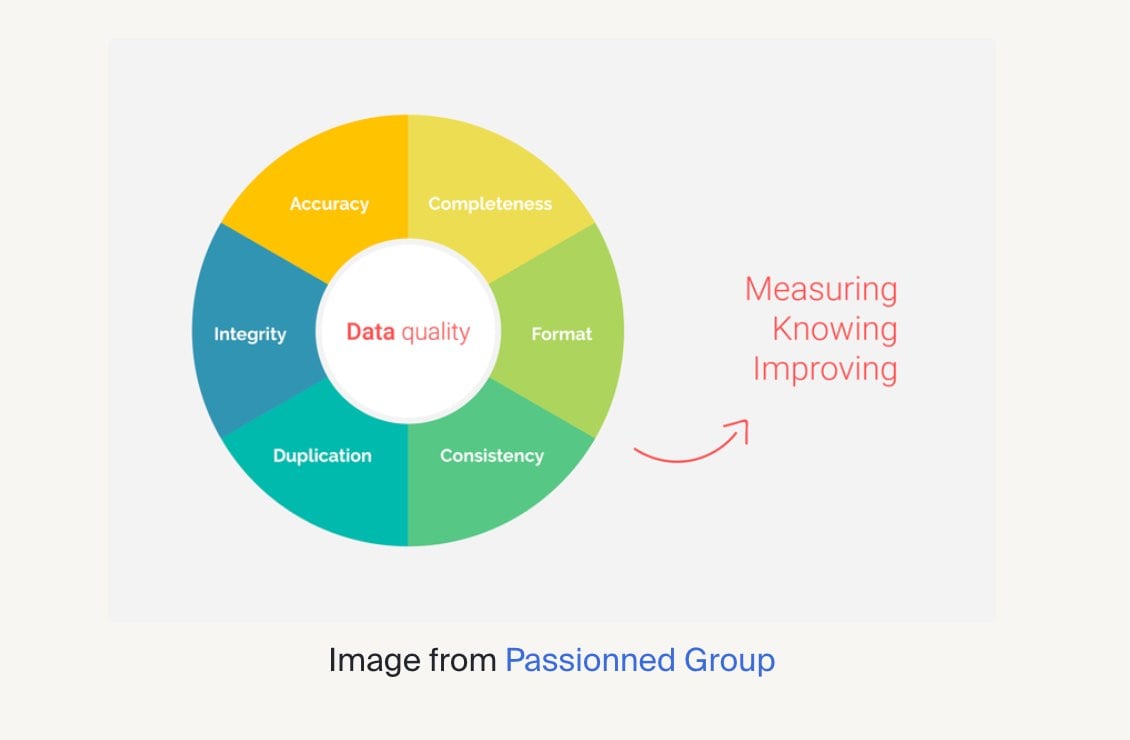 A study by Experian found that 94% of organizations suspect their customer and prospect data might be inaccurate in some way, which can lead to an average of $15 million per year in losses for certain organizations.
In short, it pays to have good data quality!
How to solve it:
Poor data quality can be a real headache – from duplicate records to inaccurate information and inconsistent data entry, any one of these factors could wreak havoc in your system.
Yet, we're all human. Mistakes will be inevitably made.
What we can do is mitigate these problems. For that, set up a CRM routine guide from the start.
A routine guide is a critical part of any successful CRM system. It helps everyone in your company understand why they should do something, what they should do and how they should do it.
In the end, this helps you to generate better results.
As part of the guide, establish clear data entry guidelines. For example, you can include:
This is how we report on sales in our business.
This is how we register and track leads.
This is how we update and manage our customer profiles.
But! You don't want to set it and forget it.
Routine guides shouldn't be static. 👉 Make sure to review and update the guide regularly to keep up with the changes in your organization.
Over time, your system is bound to include duplicate data and outdated information.
At least twice a year, enlist your teams to do a data clean-up. You'll want to update:
Companies
Contacts
Email addresses
Company postcodes
Company post cities
Projects
…and more! 🙂
To make the clean-up easier, CRM systems like SuperOffice offer duplicate detection and bulk updates, which help you automate a part of the process.
Challenge 3: Integrating with other systems
Your CRM system is a vital part of your business.
Rather than let it be a standalone piece of software, you'll want to integrate it into your existing IT infrastructure.
This not only ensures that your company's business processes run smoothly, but also gives you a full 360-degree view of your customer at all times.
You might be wondering what you should integrate first. 🤷
Where to start:
Some companies want to integrate their marketing automation tool. Others want to integrate their customer service system.
We suggest starting with your Office productivity tools.
By integrating your CRM system with your Office productivity tools, you'll help your teams automate repetitive tasks, provide access to shared calendars and files, and ensure accurate customer information – all in one place.
The majority of small to medium-sized companies use either Microsoft 365 or Google apps.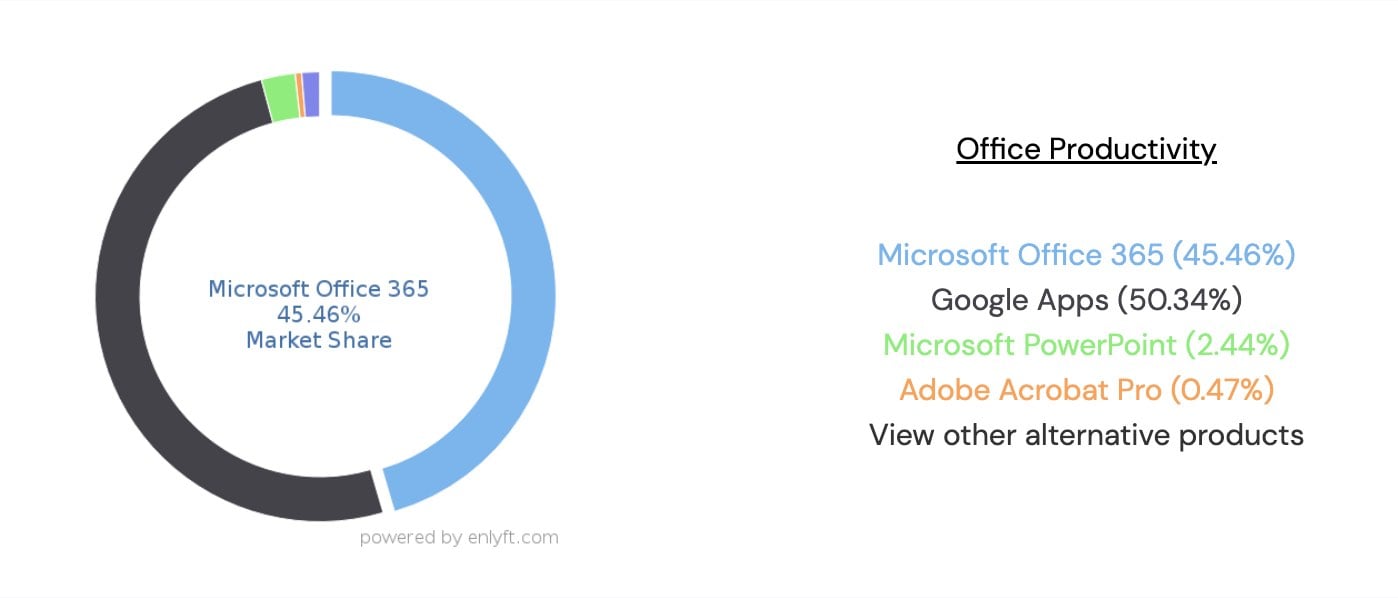 Great news – SuperOffice CRM integrates with both! 🤩
Integrating documents (Word, Excel, PowerPoint), using SuperOffice Web Tools, allows you to create, edit and save documents from and to SuperOffice CRM using Microsoft apps.
To integrate emails (Outlook) in SuperOffice, you can choose to either use Mail Link (it is a part of SuperOffice Web Tools) or SuperOffice for Outlook. This lets you archive e-mails to SuperOffice CRM.
And, of course, you'll want to integrate your appointments (Outlook Calendar). Rather than managing two separate calendars, combine the both into one.
In SuperOffice, you can use SuperOffice Synchronizer to merge your Outlook and SuperOffice calendars.
If you use the Google apps, you can integrate SuperOffice CRM with Google Workspace document management, as well as Gmail.
The next app we recommend integrating is your enterprise resource planning (ERP) system. In fact, this is one of the most common integrations our customers use.
Combining these two solutions helps ensure that all info from your customer-facing operations is seamlessly kept in sync with back-end operations like finance and inventory, giving you one unified source for understanding every part of your customers' journey.
Keep in mind that integrating both systems is much more than just point and click.
We recommend our customers to start by exploring all possible benefits. This provides a detailed vision for how the integration with ERP could improve operations within an organization. Once you have it all mapped out, you can then choose a path forward.
👉 Doing it this way will give you a solution that meets your exact needs!
Conclusion
CRM success is more than choosing the right CRM solution for your business.
To get a return on your investment, take a proactive approach to how you'll implement the system in the long term.
Implementing and managing a CRM system involves overcoming several key challenges, including driving end-user adoption, ensuring data quality, and integrating with other systems.
By addressing these challenges head-on, you can fully harness the potential of your CRM solution, leading to improved customer experiences and team productivity.
If you're not using SuperOffice CRM today, schedule a free demo and we'll show you how you can use our CRM system (and team of experts) to improve the way you work with existing customers.
Book your free personalized demo