Email communication is one of the most popular methods of communication in the world of business.
In 2020, a staggering 306 billion emails were sent and received on any given day around the globe.
And it's estimated that 376 billion emails will be sent each day by 2025 – that's a lot of emails!
What's the most popular email communication program among mid-size companies?
You guessed it – Microsoft Outlook.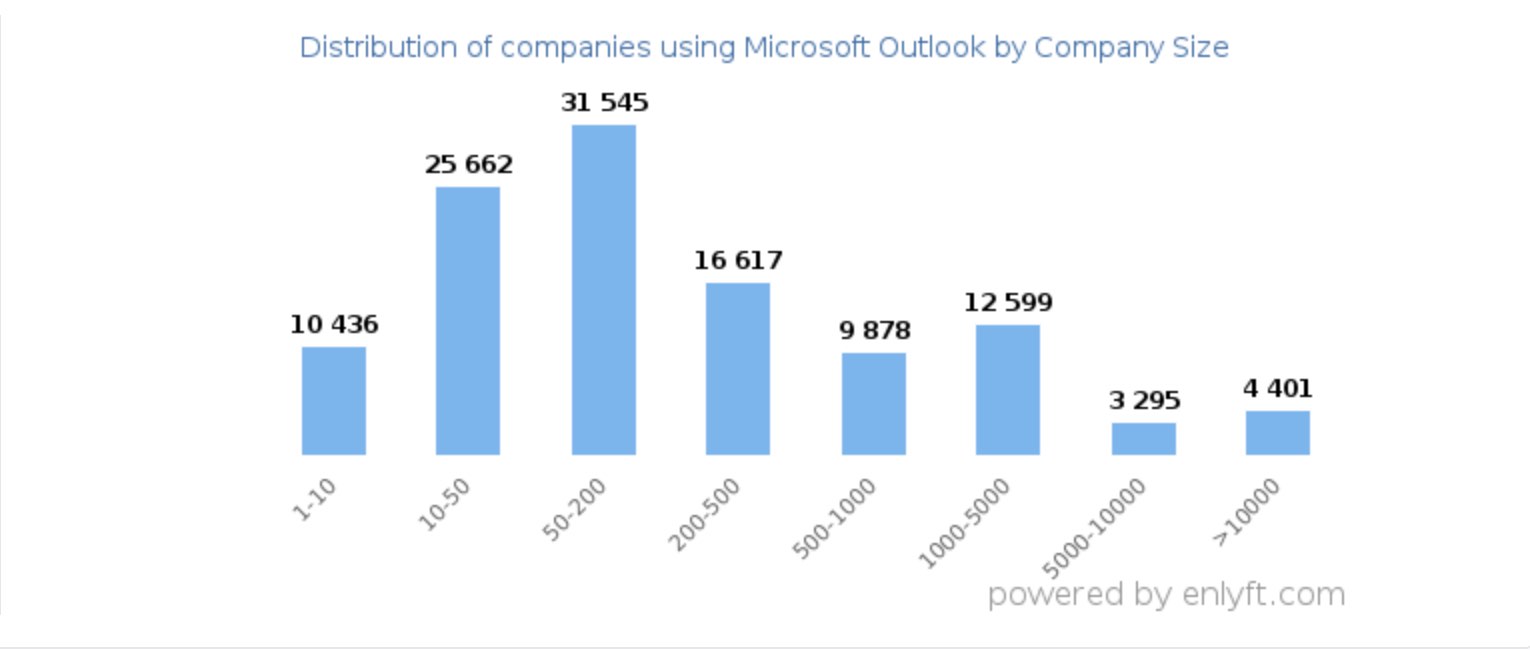 Microsoft Outlook is part of the Microsoft Office Suite.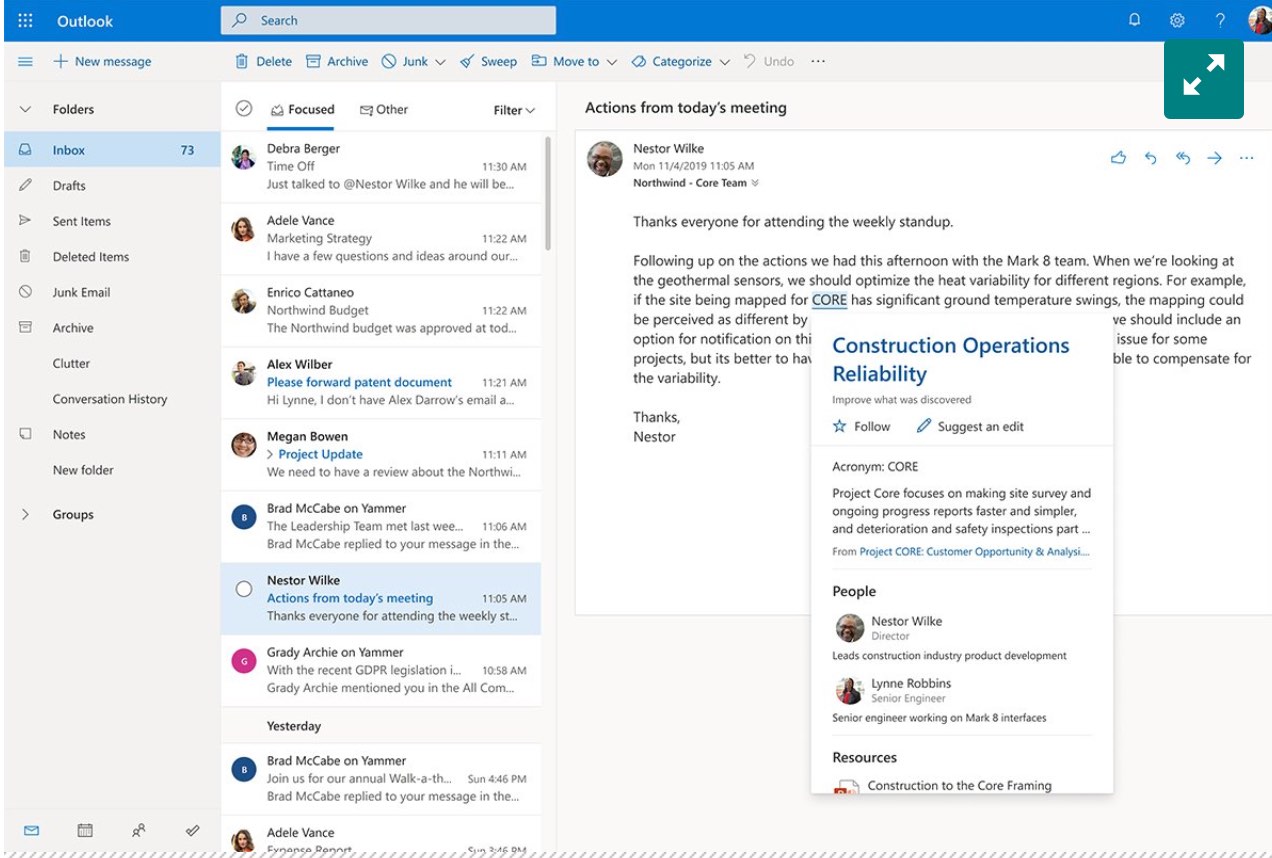 Not only can it be used for emails, but you can also use it to stay organized. It comes with a calendar and task manager. You can conveniently store contacts in the contact manager and take notes while making journal entries.
5 reasons to choose Outlook for customer service
On the surface, Outlook contains all the functionality mid-sized companies need to provide excellent customer service.
1. Multiple people can handle email requests
Instead of letting emails get stuck in one person's inbox, you can set-up a shared mailbox.
Just create a dedicated email address (support@, info@, help@, etc.) that can both receive and send messages.
Teammates can work together ensuring that each message gets answered promptly, directly from within Outlook.
2. Easily track down customer emails
Outlook offers multiple ways of sorting through your inbox and finding what you need.
Instead of digging through your entire inbox, you can sort emails by date and size or narrow down a timeframe for more precise results.
There are plenty of ways to quickly locate whatever you're looking for.
3. Never lose a customer request
Outlook offers flexible folders and searching capabilities so you can organize your inbox the way it best fits with how you work.
For example, it's possible to keep your customer requests organized by creating folders for incoming, handled, and urgent requests.
4. Built-in escalation process
Outlook lets you take control of customer emails with a variety of handy flagging options.
You can flag urgent and important emails with a red exclamation point. You can also designate something as low priority if it's not urgent. Doing so helps you to prioritize what to handle first.
5. Contact information in one place
With Outlook, you can keep track of your contacts beyond their name and number. You can include a photo for easy face recognition and "Presence" shows the status of a user, whether they're busy or offline.
Outlook sounds like a great customer service solution…
…But let's take a closer look. 🕵️
Whether you're a small or medium-sized company, how you handle customer service matters a lot.
According to the latest Achieving Customer Amazement report, 78% of customers would be willing to go out of their way to a company that has better customer service.
And 83% of customers trust a company or brand more if they provide excellent customer service, up 4% from 2021 (79%).
Customer service and experience expert, Shep Hyken says:
"Every year I make the same statement: Customer expectations are higher than ever. The reason is that our customers no longer compare us only to our direct competition, but instead to the best service they receive from their favorite company or brand. Rockstar companies are changing our customers' expectations, and we must step up to meet and exceed them."
What constitutes excellent customer service?
Creating a positive customer experience isn't rocket science.
It's all about the basics – be nice, respond quickly, and show customers you care.
This makes perfect sense, right?
We all want to deal with people who are helpful, friendly, and knowledgeable. This kind of behavior shows customers you appreciate them and that you care.
But let's say that you've hired top-notch people with the right customer service skills.
You still need a customer service process.
Why?
Because customers want convenience:
70% would pay more if they knew they would receive a convenient experience.
75% would switch to a competitor if they found out they were more convenient to do business with.
68% say a convenient CS experience alone will make them come back to a brand or company.
80% are likely to recommend a brand or company to friends/family if they provide convenient CS.
And convenience is about reducing friction.
There are many ways friction shows up in the customer experience. When customers were asked what would cause them to leave a brand or company, here is how they answered: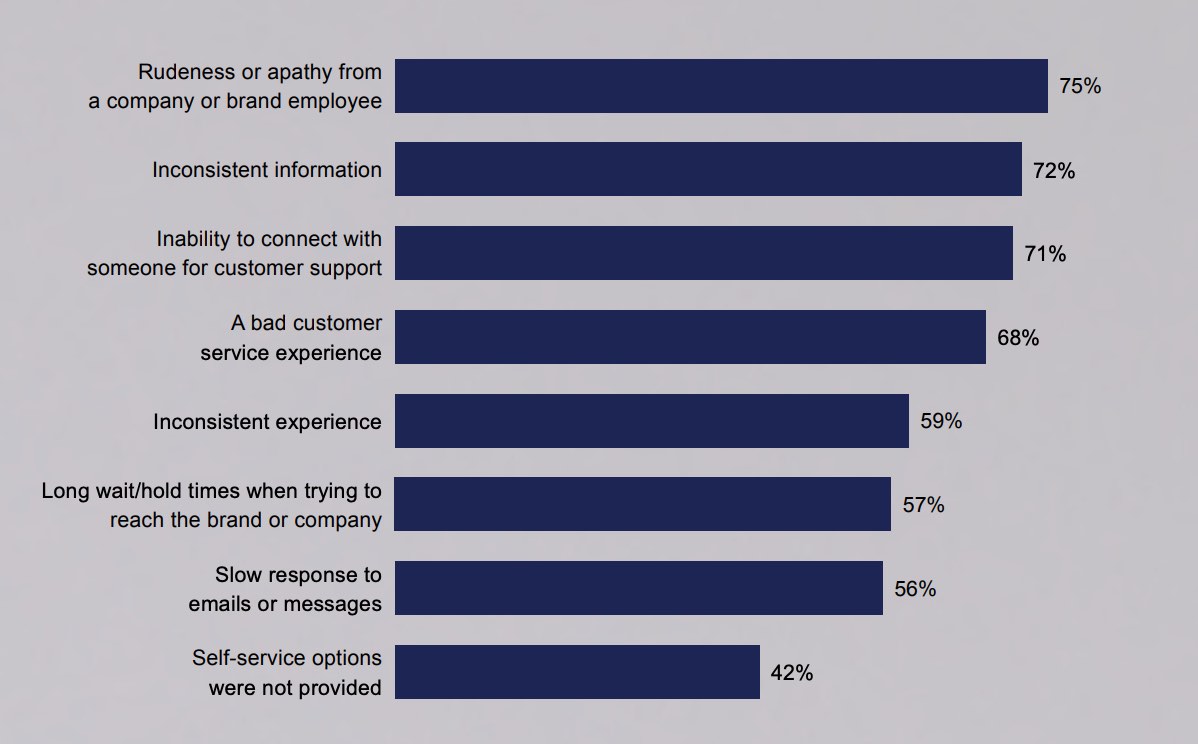 An effective customer service process gives your customers the best experience possible.
So, how do you achieve it?
Provide fast response times

What's an acceptable response time?
Good question.
In our customer service study, we found that some companies respond within 8 days, while others respond within 12 hours. Or, worse yet – they don't respond at all!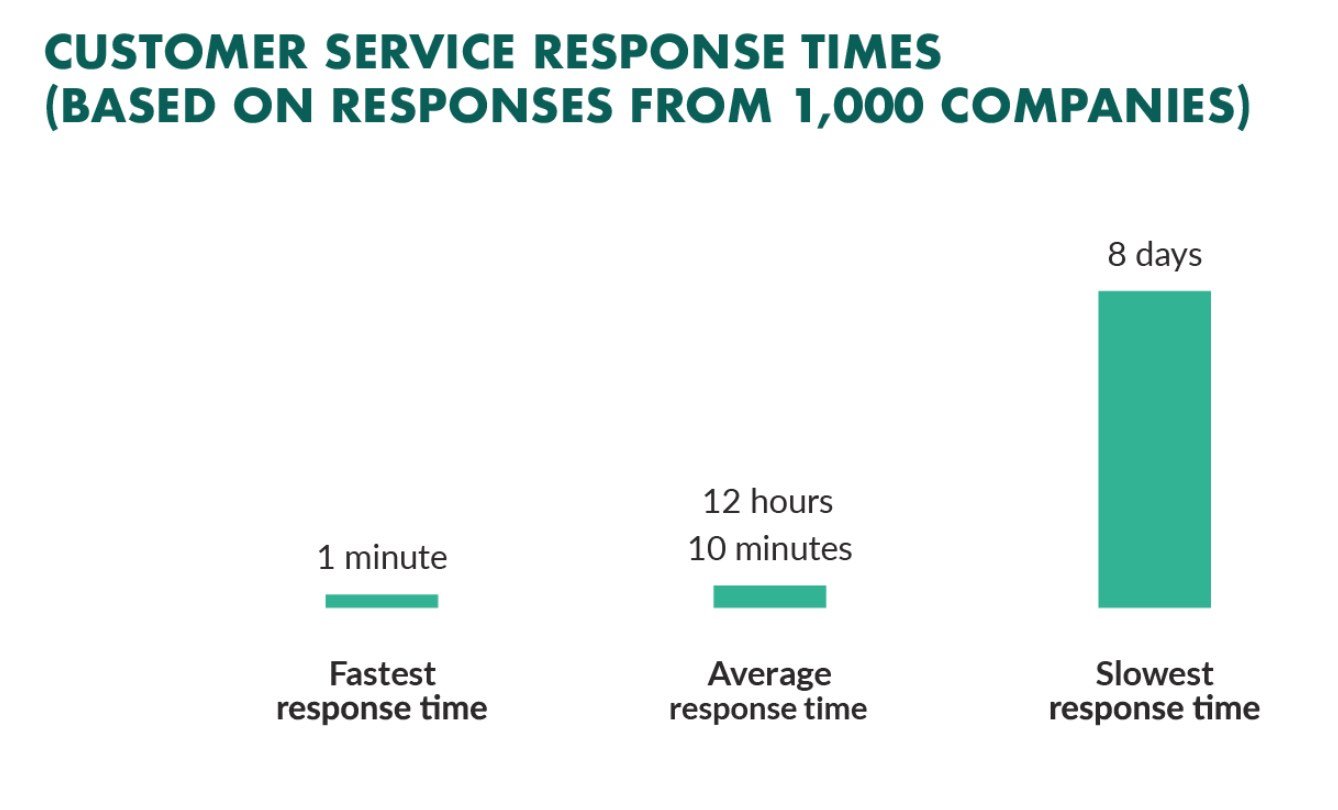 To better understand customer needs, we recently asked 3,200 consumers how quickly they expect companies to respond to their email.
The result? Nearly half of all customers (46%) expect companies to respond faster than 4 hours.
While 12% expect a response within 15 minutes or less.
There's a huge mismatch!
Meeting those kinds of expectations can be tough.
That's where an automated request management system like SuperOffice Service can help. SuperOffice Service helps you to categorize, prioritize, assign, and process service requests faster. You can even set up automations to save time and improve communication.
Offer reliable and consistent information

Customers want their requests solved quickly.
But there's also a lot to be said about the quality of service they receive too.
Quality is the single most important way to gain trust in customer service over time.
No one likes being bounced between departments and repeating the same story every time – something that happens when you don't have the right information at your fingertips.
This is why a 360-degree view of your customers is valuable. More than basic contact information, you get access to their past and present purchasing data, and all interactions with sales, marketing, and service.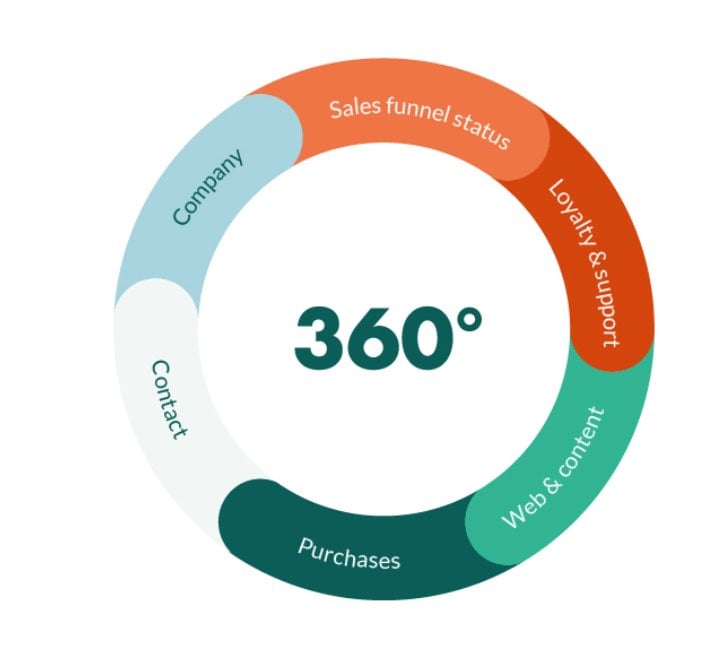 By getting a complete picture of all interactions with a specific customer, the quality of your service improves exponentially.
Provide seamless interaction across a variety of channels

When contacting companies for customer service, customers prefer more than one channel.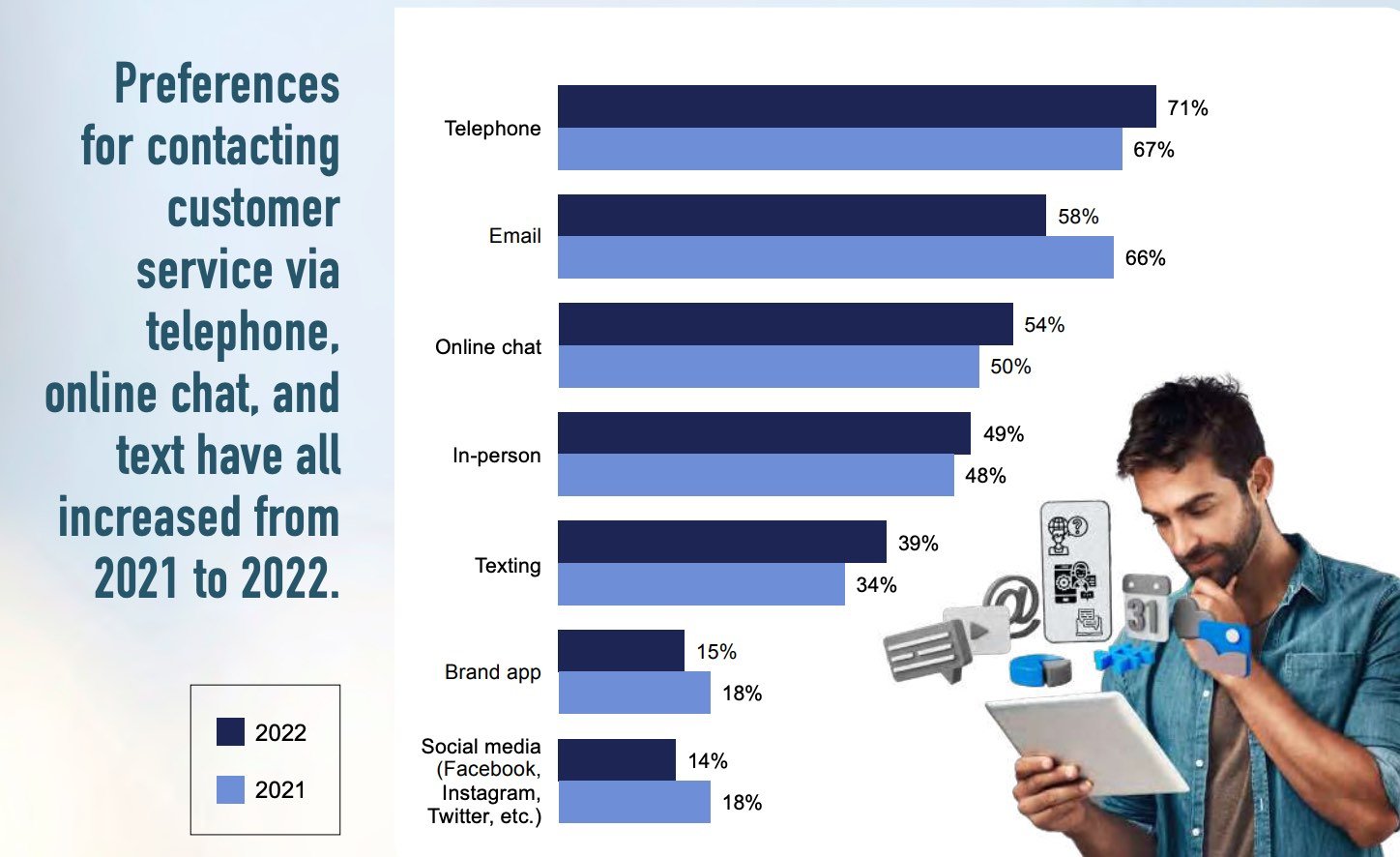 We call this omnichannel customer service.
Omnichannel customer service is a modern approach to creating seamless interactions across multiple communication channels. This means customers can transition between phone calls, emails, chats, and social media without skipping a beat during their experience – all while receiving personalized support.
Aberdeen Group found that companies who deliver a consistent, quality customer service across multiple channels retain 89% of their customers.
What's the secret to personalized and consistent support across all channels?
It starts with a consistent view of the customer.
When all your customer-facing departments have the same shared view of a customer, collaboration across teams and channels becomes much easier.
Be friendly and personable in customer interactions

Here's a scary (and bizarre) fact – more than 40% of people would rather clean a toilet than call customer support. 😮
That's not a good sign.
When you're stressed and not getting the answers that you need from customer service, it's normal to complain and get angry.
This is where the right customer service skills can calm and resolve a heated situation.
You can never underestimate the power of a helpful, kind, and knowledgeable person.
When does it make sense to use Outlook for customer service?
In our 30+ years of working with small and medium-sized companies, we've found that Outlook works as a customer service solution if you:
Have a very small team or company – Outlook is perfect if your company is very small, and you'll only have 1-2 people responding to emails.
Mainly handle questions that don't require collaboration – Outlook is great if you mainly handle one-off requests that don't require back and forth between other team members, or additional input from other departments.
Receive a small number of customer requests per week – It's easy to handle a small number of customer requests with basic Outlook functionality. You can answer, file, search, and escalate emails without purchasing a new system.
5 signs you need a more robust system
Outlook email management will only take you so far.
If you're a medium-sized company, with 50-200 employees, you need to think about scale and volume. And that's where customer service software comes in.
Here's how you can tell when you need something more than Outlook.
👉 Customer conversations are falling through the cracks
As your team grows and email volume grows, it can be hard to sort out which team member is handling what. You end up losing messages and slowing down response times. Neither are ideal when you're trying to provide excellent customer service.
👉 It takes a lot of time to track down the full picture
Before you answer an email request, it's always wise to check the customer status.
Are there any outstanding issues? Has the customer submitted this request before? If so, why hasn't it been handled?
Because the information isn't in one place, you use a lot of time hunting down answers. In the meantime, customers are getting impatient and angry.
👉 Your customers are complaining about the quality of responses
Nobody likes to go unanswered, but inaccurate and inconsistent responses make matters much worse. Without the right systems and tools in place, your customers start getting the wrong impression about your company.
A central platform, proper process, and collaboration across teams are key to providing quality responses.
👉 It's difficult to collaborate and fix complex issues
Outlook works great when you're answering simple questions, such as confirming an order or a delivery date.
It's not so great when you need to get input from others in your organization. There's no way to collaborate with Outlook. That means you will need to forward emails and start copying in others. You soon lose track of the email trail.
👉 Your staff is stressed out
Your staff work hard.
But if they're dealing with issues like the above, there's a good chance they'll be frustrated and unhappy.
And we all know what happens to frustrated and unhappy employees.
Not only does this impact their health, but it also impacts the health of your business.
Don't let this happen to you.
Conclusion
Excellent customer service and customer experience are your secret marketing weapons.
From the very start of their buying journey up until long after they've purchased, how customers feel about you will determine if they come back or not. Investing in these two areas could be the difference between stable growth and significant growth!
Excellent customer service is about the basics – be nice, respond quickly, and show customers you care. It's also about improving convenience and reducing friction. To achieve this, you need a combination of the right people, processes, and technology.
Microsoft Outlook is one of those technologies. It's a great solution, but it will only take you so far.
Medium-sized companies need something better.
Medium-sized companies need:
A way to handle a large volume of requests quickly and with high quality
A way to offer reliable and consistent information
The ability to interact across a wide number of channels, just to name a few.
A customer service solution like SuperOffice Service is just the ticket.
Your customers benefit from a seamless experience, while your customer service reps provide friendly yet professional assistance without the stress.
Are you looking to upgrade from Outlook to SuperOffice Service? Book a free demo and one of our Service experts will walk you through our platform and how you how it can help you achieve your customer service goals.