Poor customer service. We've all experienced it, haven't we?
Perhaps we we're put on hold for too long or, when asking for a refund, we were declined.
We know that poor customer service is expensive (costing the US economy more than $41 billion) and that when a customer has a negative experience, more than half will tell their friends and family.
So why is it that so many companies continue to deliver a sub-par service?
As we celebrate Halloween later this week, we're returning to our 'customer service horror stories' series with part two; Customer service stories: The Sequel.
Don't get scared now!
1. Our Twitter feed is open 9am to 5pm
If you want your horror story to go viral, simply let it happen on social media.
A major UK airline lost one man's suitcase on his recent trip.
That's not too uncommon, right?
The angry customer complained on Twitter, with the following tweet (airline redacted):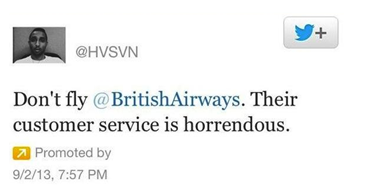 The airline failed to respond for several hours and the angry customer even sponsored his tweet, which ended up being seen by more than 76,000 people. To make things worse, when the airline did respond, they responded with
"Sorry for the delay. Our Twitter feed is open from 0900-1700GMT. Please send us a direct message for further support".
Ouch!
Not only did they fail to apologize for losing the suitcase, but they disregarded his complaint and more than likely, made him angrier with the times of when the Twitter customer service account was open.
And yes, it did make him angrier.
The complaining customer responded with "How does a billion dollar corporation have 9-5 social media support for a business that operates 24/7?"
Now, not all businesses need to have a 24/7 Twitter customer service account, but a large airline that runs 24/7 should have some sort of response team ready for these kind of scenarios.
2. Negative complaints will be charged $500
If you have a negative experience, the chances are you will not use the same service or product again, right?
And some people will even leave a negative review. And in some case, honest reviews are extremely valuable and help a business improve.
However, one hotel was really against the idea of someone leaving a negative review that they even went as far as to threaten guests with a $500 fine if they left a bad review!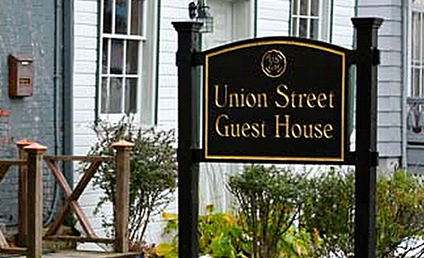 The policy, which has since been removed, stated that:
"There will be a $500 dollar fine that will be deducted from your deposit for every negative review of USGH place on any internet site by anyone in your party and/or attending your wedding even if you stay here to attend a wedding anywhere in the area and leave us a negative review on any internet site you agree to a $500 fine for each negative review."
Can you guess how people reacted when they read this?
Of course, it spread like wild fire on social media - And the hotels Facebook page was flooded with angry comments.
The hotel management has since updated their policy, claiming that it was a "joke" - Even though guests who had stayed at the hotel had already been threatened!
Note to hoteliers; don't joke with customers and don't threaten them. They (we) don't like it!
3. Travel insurance? It doesn't matter
Another airline, and other horror story (when will they learn?)!
On the day of her departure, one customer woke up feeling sick. Rather than try to catch the flight, she decided she should move it to a different day.
As with all good and responsible travelers, the customer always made sure she paid the $20 travel insurance, in case anything unexpected occurred, which included a sudden illness.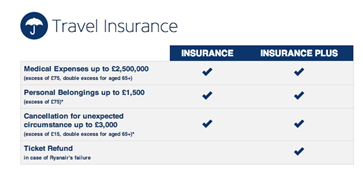 And even after more than one hundred flights with this airline, the customer never had to use the travel insurance, except this one time as she tried to rebook the flight. And so she called the customer service and asked to move the flight to another day.
Can you guess what happened next?
Unfortunately, the customer service team was not very empathetic towards her sudden illness and responded with "there's nothing we can do for you" before hanging up.
Instead of simply moving the flight to another day, the airline lost a loyal customer.
4. We decide your deadline, not you
A customer was hosting a party for more than 150 people and with a strict deadline, needed to collect pricing, quotes, services and venue suggestions in a timely manner, which was seven weeks prior to the event.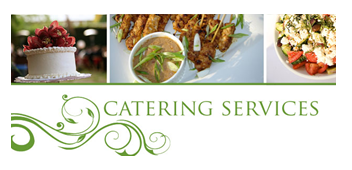 The customer explained to each catering company that she had a strict deadline - No excuses, she had to meet it and the companies she spoke with had to understand that she could not accept any delays. And they understood.
Or so it seemed.
On the day of the deadline, no information was sent out from the catering company. Her first point of contact was on vacation so when she finally got a hold of a contact within the organization asked how they could have missed the deadline, they responded with "I decided you didn't need it by your due date".
Huh?
Since when does a company decide when your deadline date is?
The company later apologized; however, they didn't do anything to sweeten this mistake on their behalf. Instead of trying to recover from it, they let the opportunity to make it up to the customer slip by and lost what could have turned out to be a good business relationship.
5. Is this check legit?
In what could potentially be the worst horror story ever written about, one customer was looking forward to paying off his car loan and tried to cash in his tax rebate of $8,000 with his bank.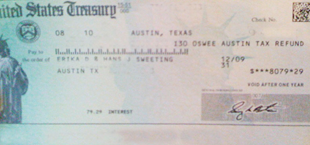 The bank clerk however didn't quite believe that the check was real, asking the customer 'what he did for a living and where he got the check from'.
She also didn't believe that he lived at the address registered to the customer's account "you bought a house in Auburn, really?"
It gets worse. A lot worse.
The next day, the police arrested the customer for fraud and he spent five nights in jail before bank investigators and the police were able to clear him. And by then, the car he had hoped to pay off had been towed and auctioned off and, because he hadn't shown up for work, he was fired.
No apology was issued by the bank and it wasn't until more than a year later, after being contacted by an attorney and a local news reporter that the bank apologized for their mistake.
Like I said, it's perhaps the worst customer service story ever written. Poor guy!
Conclusion
Customers' complain, you and I both know it.
Just don't let them get so angry with you that they share their horror stories all over the web, as it will only cost you more business in the future.
If you make a mistake, rectify it. Don't just say sorry and hope that the customer is happy.
You need to go out of your way to prove that you deserve their business. If you cannot prove it, they'll shop elsewhere .It's simple.
Hopefully these horror stories don't give you nightmares this Halloween.
If you have a story that matches one of the above, let me know below by leaving a comment.
Happy Halloween!
P.S. If you liked this post, you might enjoy our SuperOffice CRM newsletter. Receive new content each month delivered right to your inbox. Sign up here.
P.P.S If you want to learn more about handling customer complaints, you can download our free guide below.
Free Download: 8 Ways to Manage Customer Complaints