Post summary:
The biggest myth in sales is that the best reps are natural born sellers. This is not true. The best reps have a formula that is repeatable ands scalable. That's how they win new business.
Part of the formula comes down to truly understanding who their buyer is. Instead of thinking about how to sell a solution, think about how your product can solve a problem. That's how you get them onboard.
Once you have their buy-in, you start with your sales pitch. Here, we share our proven 7 step formula to writing a winning sales pitch (it takes less than 10 minutes!).
Generating new leads is hard work.
But, imagine if you were given the exact process the best sales reps in the world use to reach their targets.
Or even better:
What if you were given a proven formula that helps you close more deals.
You would want it, right?
Shockingly, 20% of top sales reps close 80% of all sales deals.
Why are they closing so many deals?
Well, they're using proven sales techniques that take them being a sales rep that just meets their targets versus a sales rep that consistently reaches their targets and outperforms everyone else on the team.
Their little secret?
It's a 7 step formula to creating a winning sales pitch.
Best of all, these 7 steps can be applied so you can create a brand-new, deal-closing sales pitch in just 10 minutes!
Let's get started.
Less pitching. More conversations
Let's face it, there's nothing appealing about the idea of the "traditional" sales pitch.
The term "pitch" often conjures up images of plaid suits, talking at prospects rather than inviting conversation and discussion. It's not exactly the most attractive image to have in mind - that's why we recommend you retire the term "pitch".
The traditional pitch offers two outcomes:
Your prospects will love what you have to offer, which will lead to a successful sale
They'll hate it, and all you'll get is a polite decline (and that's if you're lucky!).
Successful selling is about building a relationship with your prospective clients and demonstrating how your product or service offers a direct solution to their problem.
As Jacqueline Smith says:
A successful sales pitch isn't a monologue. It's a dialogue.
And I'm sure that the idea of a dialogue between you and your customers is much more appealing than a monologue, right?
Buyer's needs come first
Once you've moved away from the idea of a "pitch", you can start to form a conversation based around your buyer's needs. Everyone is different in B2B sales, and when you pitch your product, you need to communicate clearly how it can benefit each individual buyer.
And I don't mean knowing the company they work for and the amount of budget they have available. I mean really understanding who the buyer is, such as whether your buyer is a left-brain thinker or a right-brain thinker.
If you think this doesn't apply, think again.
For example, left-brain thinkers are more analytical, logical and practical whereas right-brain thinkers are more innovative, intuitive and emotional, as the graphic from Visual.ly illustrates below:
Now you know the difference, you can approach your conversation in the right way.
Only 13% of executive buyers believe that salespeople truly understand their business issues, while demonstrating a way to solve them. The importance of showing that you understand your buyer's needs cannot be stressed enough as it helps to build trust between you and your prospects, and to clearly display a need for them to purchase the product or service you offer.
Tell a story to create a connection
When is the last time you told the story of your brand during a sales pitch?
Any successful sales pitch can benefit from telling the story of your brand and product. And when you do this effectively, you will create a stronger connection between you and your buyers. This connection is often based on the fact that they can relate to your brand on a personal level, giving them even more reason to buy.
Storytelling has been scientifically proven to boost sales.
According to author Erik Luhrs, "In sales situations, stories allow the subconscious mind of the prospect to truly 'get' and see the valuable application of the solution." This is because neuro-linguistic programming shows that "all humans run 99% subconsciously and 1% consciously."
I'm not losing you with the science and research, am I?
Good!
Because by pairing the story of your brand and product with facts and figures that back up your claims, you can quickly engage modern buyers to want to know more. Then, use this opportunity to tell the story of your brand, which is much more likely to closing the deal and generate revenue.
OK, so now that we've covered the components of successful selling, how can you transfer these into writing an effective sales pitch in under 10 minutes?
Lets find out.
7 steps to writing an effective sales pitch
To help with your sales pitch structure, we've put together seven simple steps for you to use in order to create your best sales pitch that's guaranteed to sell.
1. Find the perfect hook
If you're planning to send your sales pitch via email, crafting the perfect subject line is imperative. Your subject line or opening sentence will be the hook to capture your buyer's attention. It is the difference between your client reading or simply dismiss your pitch altogether.
Taking inspiration from the points stated above, your hook needs to connect with your buyer's needs while also communicating the story of your business. By getting these two aspects right, you can successfully engage your customer and convince them to read on.
2. Solve the problem
Once you've convinced your buyer to continue reading your pitch, you next need to show how you can help them. Are you aware of a common issue that your buyer faces, which your product or service can solve?
In your written pitch, directly address the issues that your buyer faces. Then focus on how your product or service can help fix these problems. By tackling the problem head on, your customers will see that you have taken their needs into account and found the fix. What better way to prove the brilliance of what you have to offer?
3. Back it up with facts
A survey conducted by Dimension Research found that 90% of respondents claimed that reading positive online reviews influenced their buying decisions. With this statistic in mind, your pitch needs to be full of facts and statistics that back up your claims.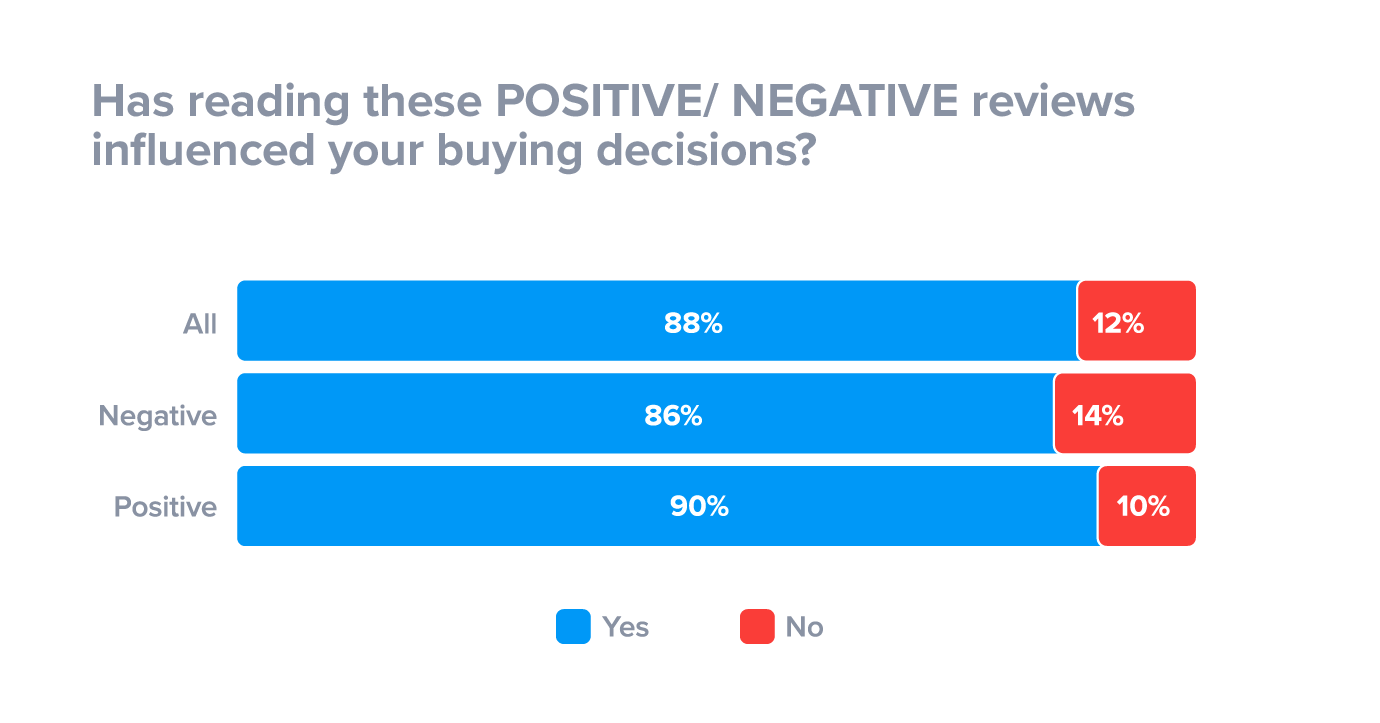 When it comes to writing your sales pitch, be sure to include testimonials and case studies, which also contain statistics and figures to prove the success of your product or service. If you claim you can solve your buyer's main problems, show them how with facts.
4. Ask for the sale
You should now have a pitch that addresses your buyer's problems, shows how your product or service offers a solution, and backs this up with facts and statistics to support your claim. The next step is to give your buyer some clear instruction on what they need to do next.
So what would that be?
Ask for the sale of course!
Incredibly, 85% of the interactions between salespeople and prospects end without the sales person ever asking for the sale.
Yes, you read that correctly, 85%!
By now, you've convinced your prospective customer of the brilliance of what you're offering and next up is how they can take advantage of your product or service. Do they need to click a link to your website? Or pick up the phone and call you directly?
Don't be shy to ask for the sale. You've come this far, so why stop now?
Whatever action is required; make it clear with a well-written call to action
5. Short and sweet does the trick
The length of your pitch is important. If it's too long, there's a good chance your buyer will lose interest and fail to read on. But getting your written pitch to the perfect length is likely to result in your buyer maintaining an interest right through to the end.
The number of words you use differs depending on the recipient. Try to be strict with your word count to avoid information overload, which will result in your buyers ditching your pitch.
What could be worse than your pitch being ignored because it's simply too long?
6. Grammar and spell check
Finally, once you've written your sales pitch, don't forget to check your spelling and grammar. There's nothing worse than being let down by a few mistakes that could be corrected before clicking send.
Once you've checked through your written pitch, it's time to send it out to your buyer. Remember to tailor your pitch to each individual and make it as personal to him or her as possible.
7. Don't forget to follow-up
A recent study found that 70% of email conversations end if a prospect doesn't reply to the first email.
However, there is a 21% chance you will get a response to your second email if the first goes unanswered. These statistics further prove the importance of a follow up email after the initial sales pitch.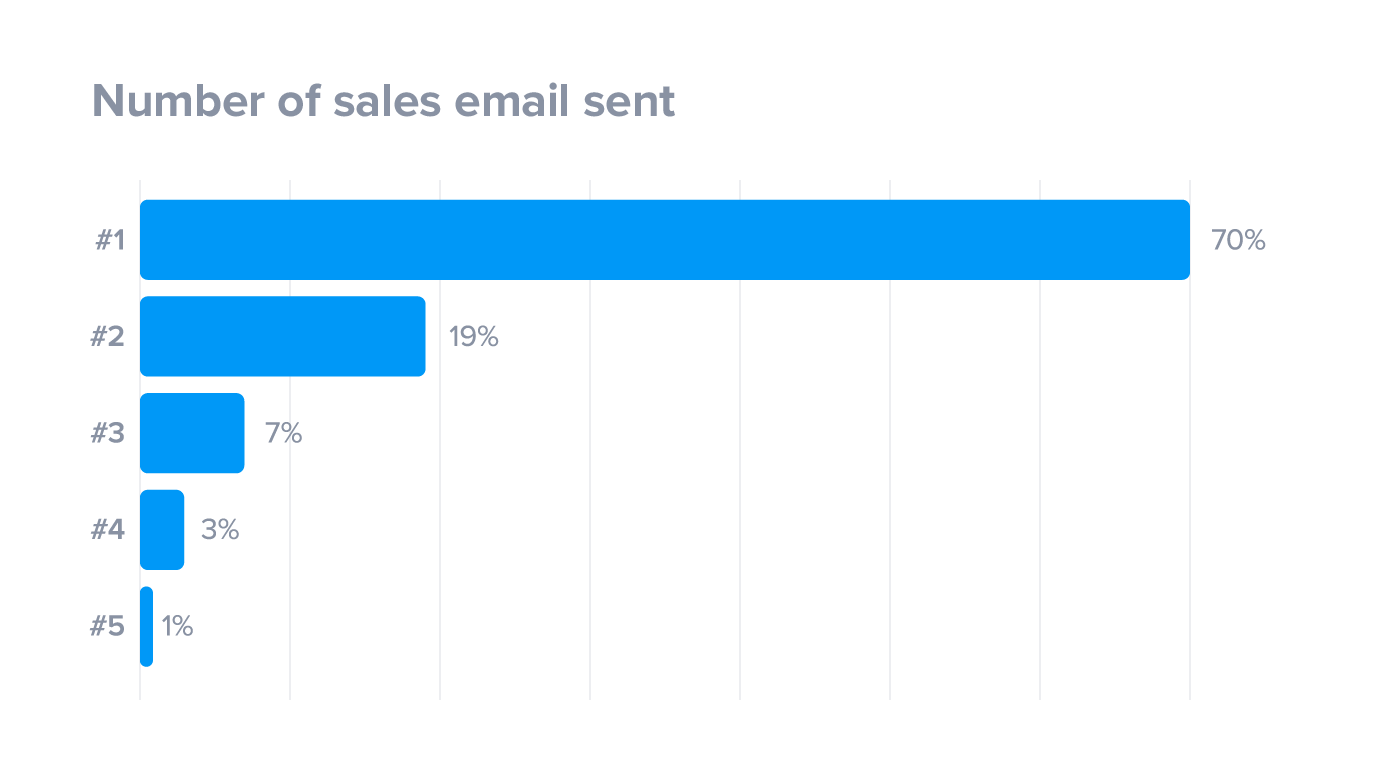 The conversation doesn't stop at the first attempt of your sales pitch. Don't be shy to try and try again. After all, there is a 30% chance of you hearing back from your prospect after several follow-up attempts (Tip: use these sales email templates to create follow up emails).
Conclusion
That's it! And it's all manageable within 10 minutes!
The next time you are about to contact a prospective customer, you use the tips outlines above, and then judge the results for yourself.
Remember; ditch the traditional idea of a pitch and keep your individual buyer's needs at the forefront of your mind. Tell the story of your brand and the success of your products and services and back up with facts and statistics. Work hard to engage your audience and you're sure to find a winning formula to close all future sales pitches
What do you think? Will you try to write an effective sales pitch in 10 minutes?
Let us know your thoughts.
P.S. Now you know how to create a sales pitch, remember to share these tips with your network here!

Sales