It's that time again!
We've rounded up the best posts in sales, marketing and customer service that were published on the web in January 2014. January's posts are courtesy of Forbes, HubSpot, INC and Entrepreneur.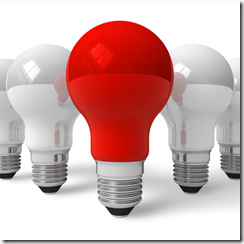 Sales
1. Want To Increase Sales? Target Your Existing Customers
In a nutshell: The easiest way to increase revenues is to sell more to the people who are already your customers. This post provides three key reasons why you should target your existing customer first before moving onto new customers.
Written by: Paul Brown @authorbrown
2. Lead Qualification: Defining your Qualified Lead (infographic)
In a nutshell: Generating good leads for your database isn't easy, and you won't be able to sell to everyone. Instead of spending time selling to people who aren't interested, this infographic provides tips on how to filter out the buyers.
Written by: Craig Rosenberg @funnelholic
3. 5 Free Apps No Salesperson Can Survive Without
In a nutshell: Having the right tools at your disposal is the key to success and being a successful salesperson means being up to speed with the latest technology. This post published on HubSpot covers 5 apps that any salesperson would be wise to adopt.
Written by: Andrew Dymski @AndrewJDymski
Marketing
4. 8 Tools to Help You Become A Thought Leader
In a nutshell: Everyone wants to be seen as a thought leader but becoming a sought-after leader in your field takes time. Inc. Here provides 8 social media tools for anyone looking to measure and track their impact, influence, and share of voice.
Written by: Springboard Enterprises @SpringboardEnt
5. Why CMOs Should Stop Being Addicted to Pay-per-Click Ads
In a nutshell: Paul Dunay first started using Google AdWords in 2001 and like many marketers found it to be a great channel to generate leads. In this post, he explains why the CMO should shift focus from pay-per-click marketing to providing a relevant and meaningful customer experience.
Written by: Paul Dunay @PaulDunay
Customer service
6. 6 Techniques for Building Customer Rapport
In a nutshell: Good communication is the 'end all and be all' of customer service. It leads to customer satisfaction, new sales, repeat sales and word of mouth marketing. This post on Impact Learning provides 6 excellent tips for building customer rapport.
Written by: Jodi Beauder @IMPACT_Jodi
7. Growing Your Business by Building a Community
In a nutshell: When Richard Branson speaks, you listen. In his latest column at Entrepreneur.com, he explains how building strong ties to your community will help you build a stronger company culture, better relationships with your customers and staff, and ultimately a more successful business.
Written by: Richard Branson @richardbranson
Conclusion
Use the knowledge in these seven posts to help you grow sales by qualifying leads and targeting your existing customers, and to focus your efforts on delivering a memorable customer experience through marketing and customer service efforts.
Did you enjoy reading these posts? What was your favorite article that you read in January?
Let us know what you think of our new format in the comments section below.