We've rounded up the seven best blog posts on sales, marketing and customer service for the month of September.
The summer has come to an end and if you're like us, you will want to spend as much time indoors as you can now that the days are getting darker earlier and the autumn begins.
But that doesn't mean that you have to miss out on great content.
This month's posts are courtesy of Harvard Business Review, Forbes, HubSpot and the Huffington Post.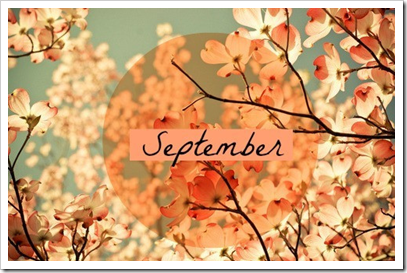 Sales
1. The 80/20 of Sales & Marketing: How to Work Less and Earn More 80% of your results come from 20% of your efforts. We all know this, but do you really understand its true power to transform your sales and marketing efforts? The Daily Egg explains the true value of understanding the 80/20 rule.
2. Seven Types of Sales Managers Based on over a decade of experience, Steven W. Martin of The Harvard Business Review tells us the seven types of sales management he has encountered. What type of a sales manager are you?
Marketing
3. The Top 7 Online Marketing Trends That Will Dominate 2014 2014 is just around the corner. Forbes, Jayson DeMers tells us what he thinks the top trends in online marketing will be next year, just in time for you to plan your 2014 marketing budget.
4. Content Marketing Is the New Black Content marketing is the biggest buzzword in Internet marketing this year. Jason Grill's latest article on the Huffington Post tells us why Content marketing is the king of cool, and why you can no longer avoid a content strategy.
Customer service
5. Pro Tip: Don't Tell Customers to 'F%$! Off' Have you ever complained about a customer in an email, only to realize you accidently included them in the 'To" field? HubSpot covers a recent incident that left a CEO red faced after a customer shared the email on Twitter.
6. 4 Strategies Disney Uses to Create Freakishly Loyal Customers Disney has one of the largest fan bases in the world, some of which can visit Disneyland up to three to four times per week just to sit on a bench. But how do you create such a loyal following? KISSmetrics tells us how.
7. The Right Way to Reward Your Customers Creating brand loyalty and an emotional connection with a customer is something every company desires. John Carvalho talks about the science behind rewarding customers and how it can impact your business on the Neuromarketing blog.
If you think we have missed out on a great post, feel free to share it in the comments section below.
What post did you enjoy reading in September?