Relationships are as important in sales as they are in personal life.
You can't close a deal, if you don't establish a relationship with a potential customer.
Whether you're managing existing customers or seeking new ones, your ability to build strong interpersonal connections is key to closing deals and driving revenue. That's why 91% of companies with 10 or more employees utilize a customer relationship management (CRM) system to manage and nurture customer relationships.
While a CRM platform is essential for managing customer relationships, it's always a good idea to integrate additional third-party applications to give you an extra competitive edge.
In this article, we will explore three types of app integrations that can help you optimize your sales relationships and enhance the overall customer experience.
Whether you're a seasoned sales professional or just starting out, discovering how CRM app integrations can improve your sales efforts are well worth your time!
Let's dive in.
Prospecting tools
Top sales performers understand the power of research.
According to LinkedIn's Global State of Sales 2022 report, 76% of top sales performers always do their homework before reaching out to prospects compared to 47% of the average performers who don't.
Knowing whom to target has always been a challenge for B2B sellers. 🤷
When only 5% of buyers are in the market at any given time, sales professionals need to be smart about who they target and prospect.
Businesses can be tempted to cast a wide net in the hopes of finding success.
Yet, true success lies in knowing your audience and effectively targeting those most likely to benefit from what you have on offer. This will lead not only to higher sales but also more meaningful relationships with customers.
This is where prospecting tools come in handy. 🔎
Prospecting tools help sales teams identify and reach out to new leads that fit their ideal customer profile (ICP).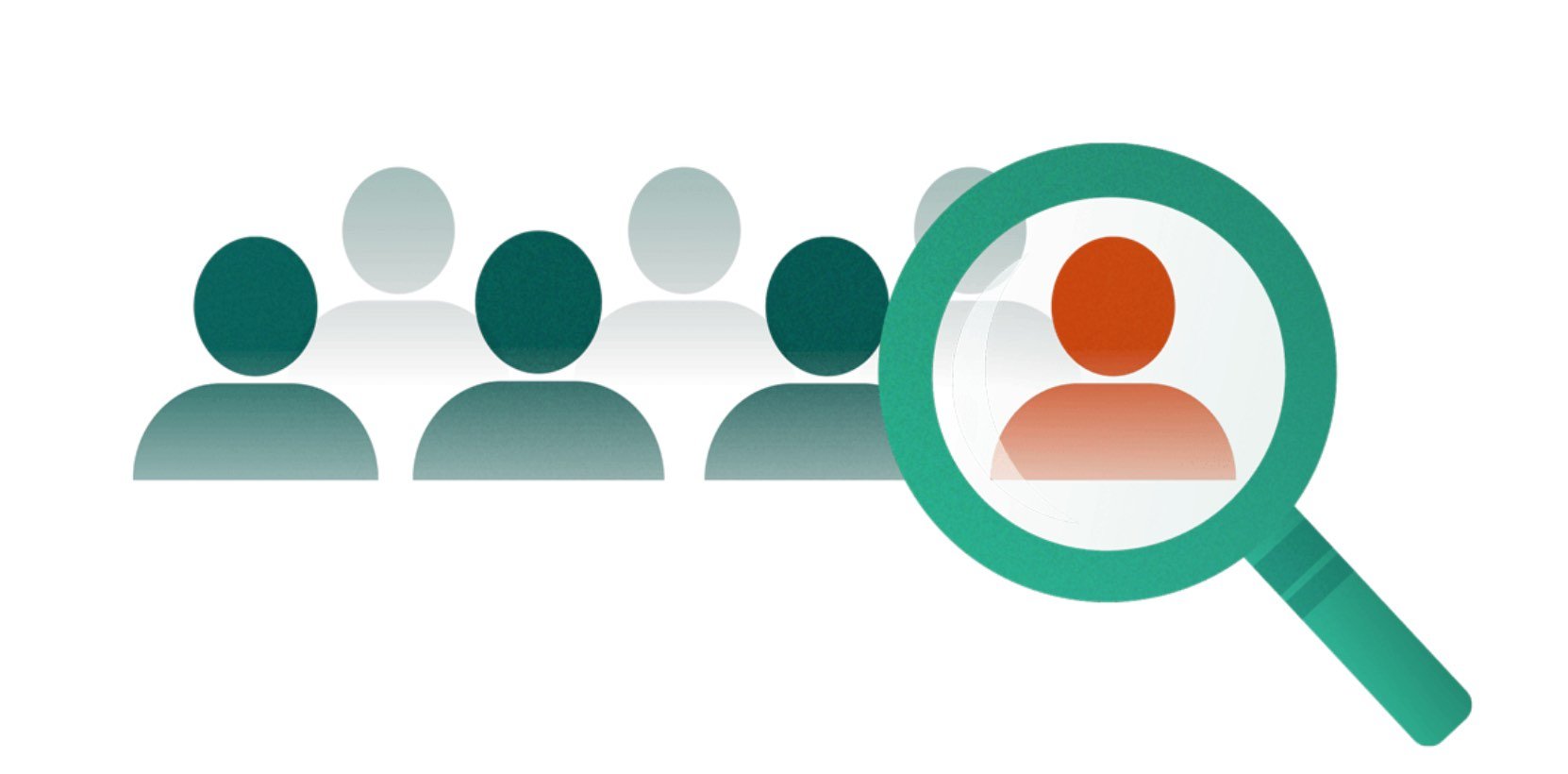 An ideal customer profile is a description of the company – not the individual buyer or end user – that's a perfect fit for your solution.
Your ICP should focus on relevant characteristics, such as:
Industry/vertical
Employee headcount – companywide and within key departments
Annual revenue
Budget
Geography
Technology they use
Size of their customer base
Level of organizational or technological maturity
Once your company has identified its ICP, you can enter that information into a prospecting tool like Vainu, Echobot, or D&B Hoovers.
🔎 Prospecting tools collect customer data from various sources and enrich it with additional information, thus providing you with intelligence that you would otherwise need to collect manually.
Start by setting up your search criteria based on your ICP characteristics. This will help you identify companies that fit your target profile.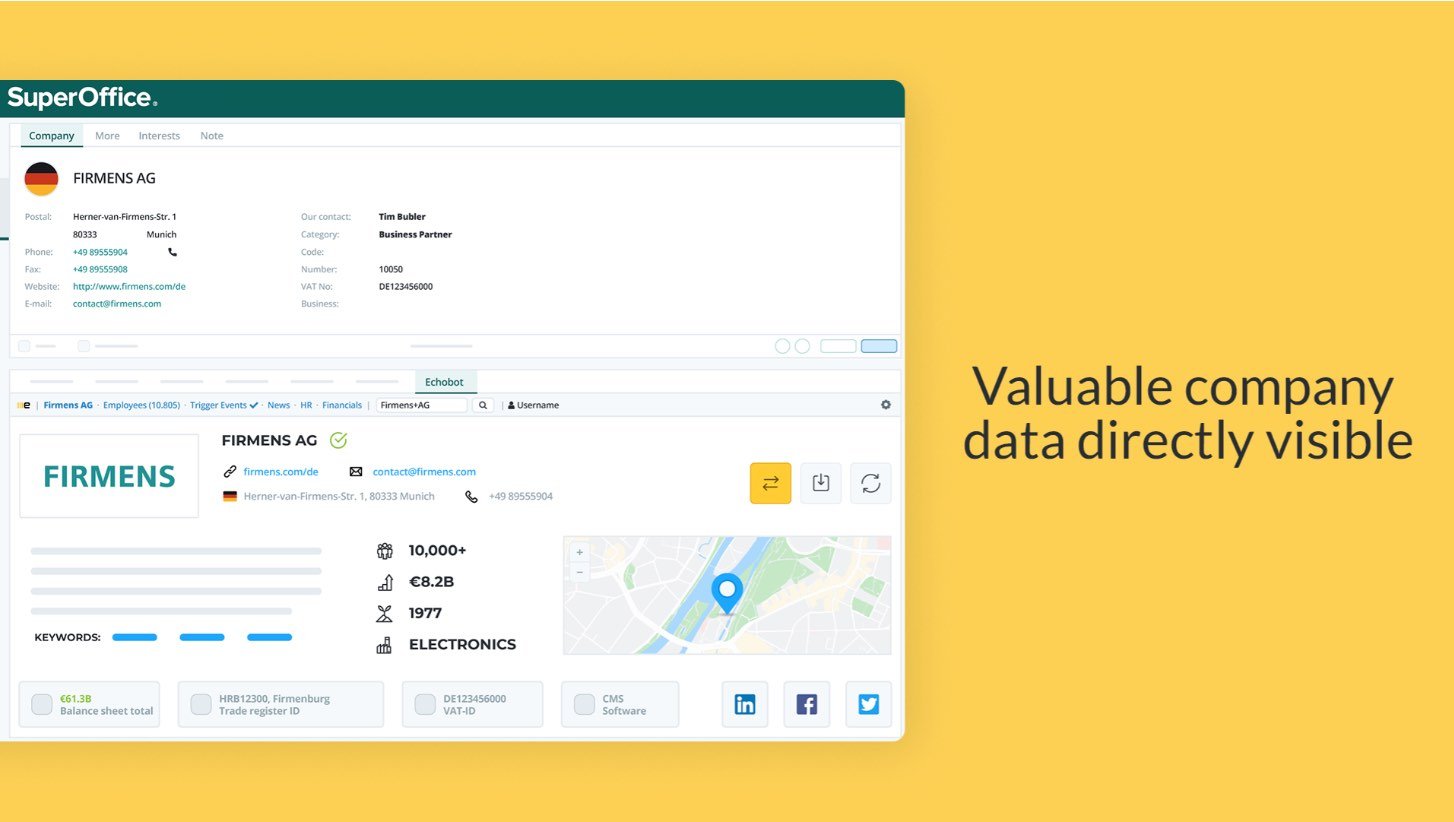 Narrowing down your target companies should be an organized and calculated process.
You can run a search with different criteria, such as industry, location, company size, etc., then use the filters to get closer to a list of ideal prospects for your product or service.
After you've decided which companies would make perfect fits based on their ICP characteristics, import them into your CRM so you can begin creating lists and planning your activities.
Here's how Danish D&B Market Data works with SuperOffice CRM:
By investing in research and leveraging technology, companies can improve their sales performance and drive long-term success.
Digital signature tools
Closing sales deals can be an arduous and lengthy process.
Not so long ago, a salesperson would have to mail a paper contract through snail-mail in hopes that it gets back safely – adding days or even weeks for just one signature. 🐌
This process wasn't only time-consuming and inefficient, but it also introduced a lot of risk and uncertainty into the sales process.
Salespeople would often have to follow up with customers multiple times to ensure they had received and reviewed the contract, and there was always the risk of the contract getting lost or damaged in transit.
This made getting a signed sales contract a slow, frustrating, and risky process that often delayed sales and led to lost opportunities.
✍️ With the help of digital e-signature tools, you can easily get your buyer's seal of approval right away without having them chase the postman looking for their contract.
By 2025 it's estimated that 80% of B2B sales will take place completely online.
Digital signature tools like Get Accept, Scrive and Oneflow help you work the way your buyers want you to work.
Here's an example of how Get Accept works in SuperOffice CRM:
With e-signature, up to 80% of agreements are completed in less than 24 hours, and 44% in less than 15 minutes!
And because the tools are integrated with your CRM system, you have one place that contains a comprehensive digital record of all interactions with your customers.
This can help sales teams to better understand customer needs and preferences, and to personalize customer interactions accordingly.
Video conferencing tools
Sales can be a tough job, especially when trying to connect with customers who are scattered across different locations.
Fortunately, we now have virtual selling, a concept that gained significant popularity during the Covid-19 lockdowns.
With physical sales meetings no longer viable options, sales teams had to adapt quickly and embrace technology to find creative ways to conduct remote business seamlessly.
🖥️ Virtual selling has now become a staple in our "new normal" and has allowed us all to continue doing business remotely.
In fact, a recent McKinsey study found that businesses were quick to adapt when the pandemic hit, and both buyers and sellers are hesitant to go back to the old way of working.
This is because over 75% of customers now prefer virtual or remote interactions, as they appreciate the speed and convenience of getting their information when and where they want it.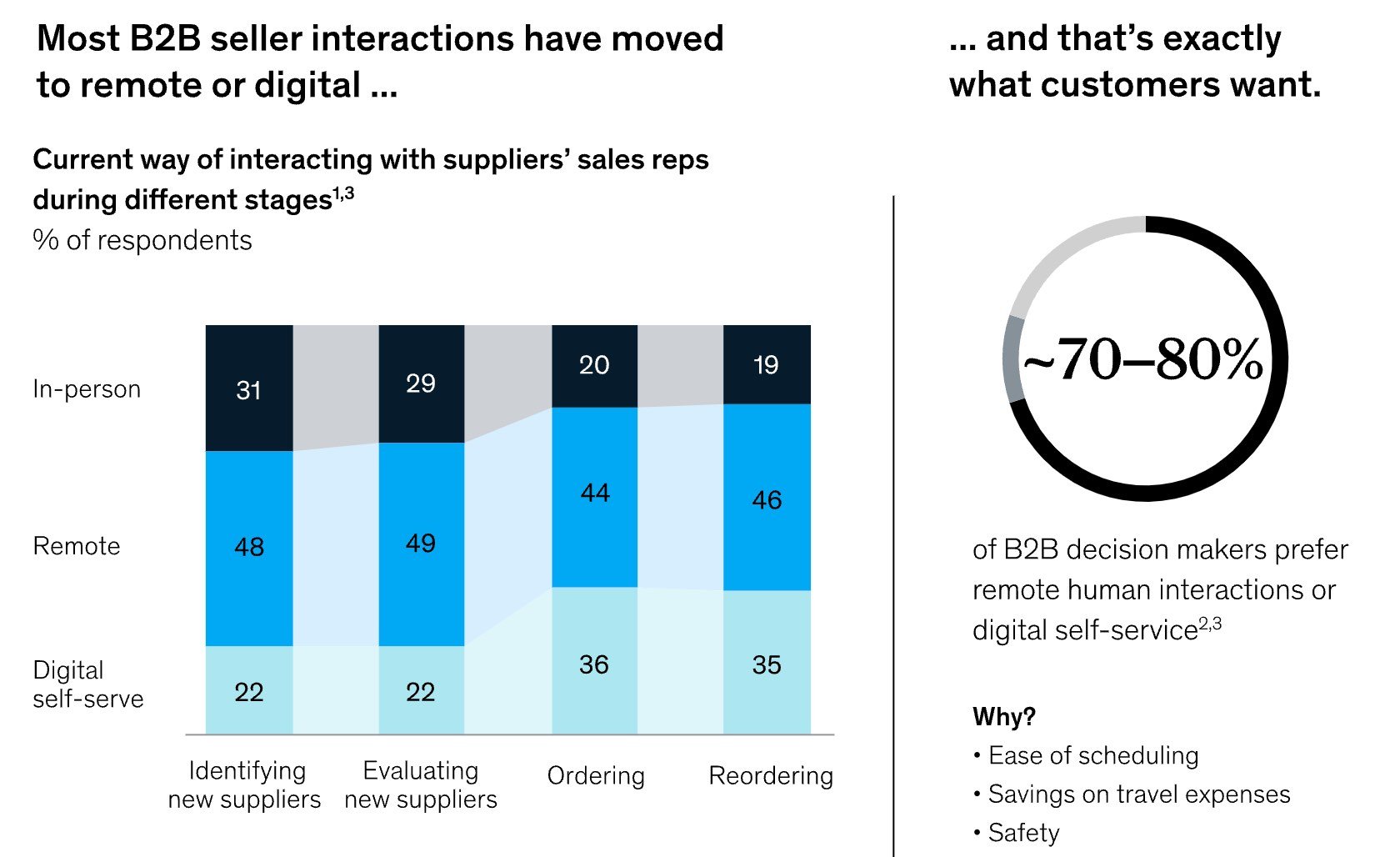 As a salesperson, your ultimate goal is to communicate effectively with your clients, build relationships, and close deals.
By integrating video conferencing into your CRM system, you can quickly and easily connect with customers without having to switch between different platforms.
Simple – this saves you time and improves your productivity. 😉
In SuperOffice, for example, hosting or attending a meeting is as simple as clicking on the video conferencing icon or the join meeting button.
SuperOffice CRM automatically generates a meeting space for you and adds the link in your appointment.
You can link to Microsoft Teams, Google G Suite Meet, and Jitsi Meet.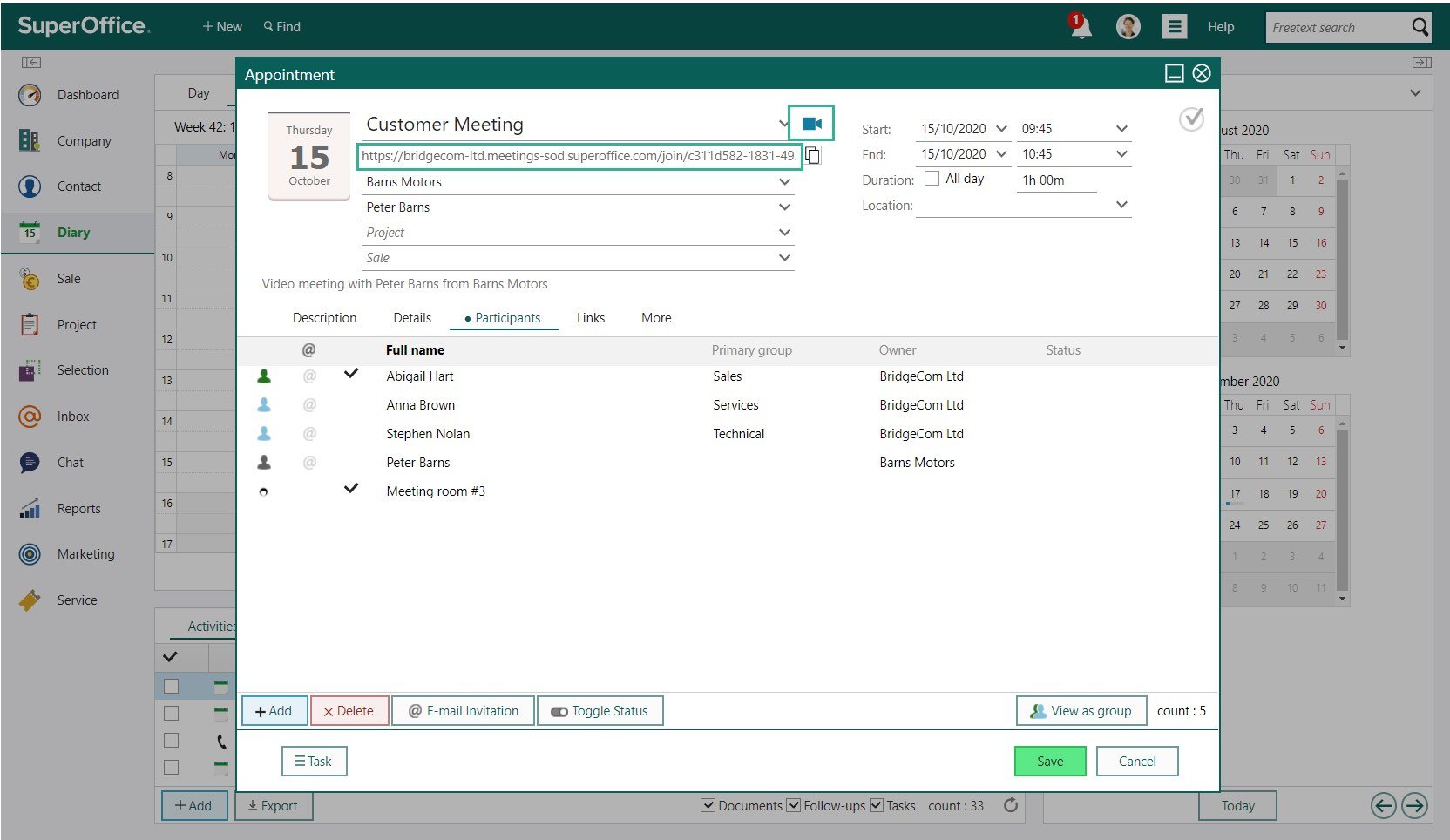 If you're attending a meeting, click on the Join meeting button. The system will also ping you before the meeting starts.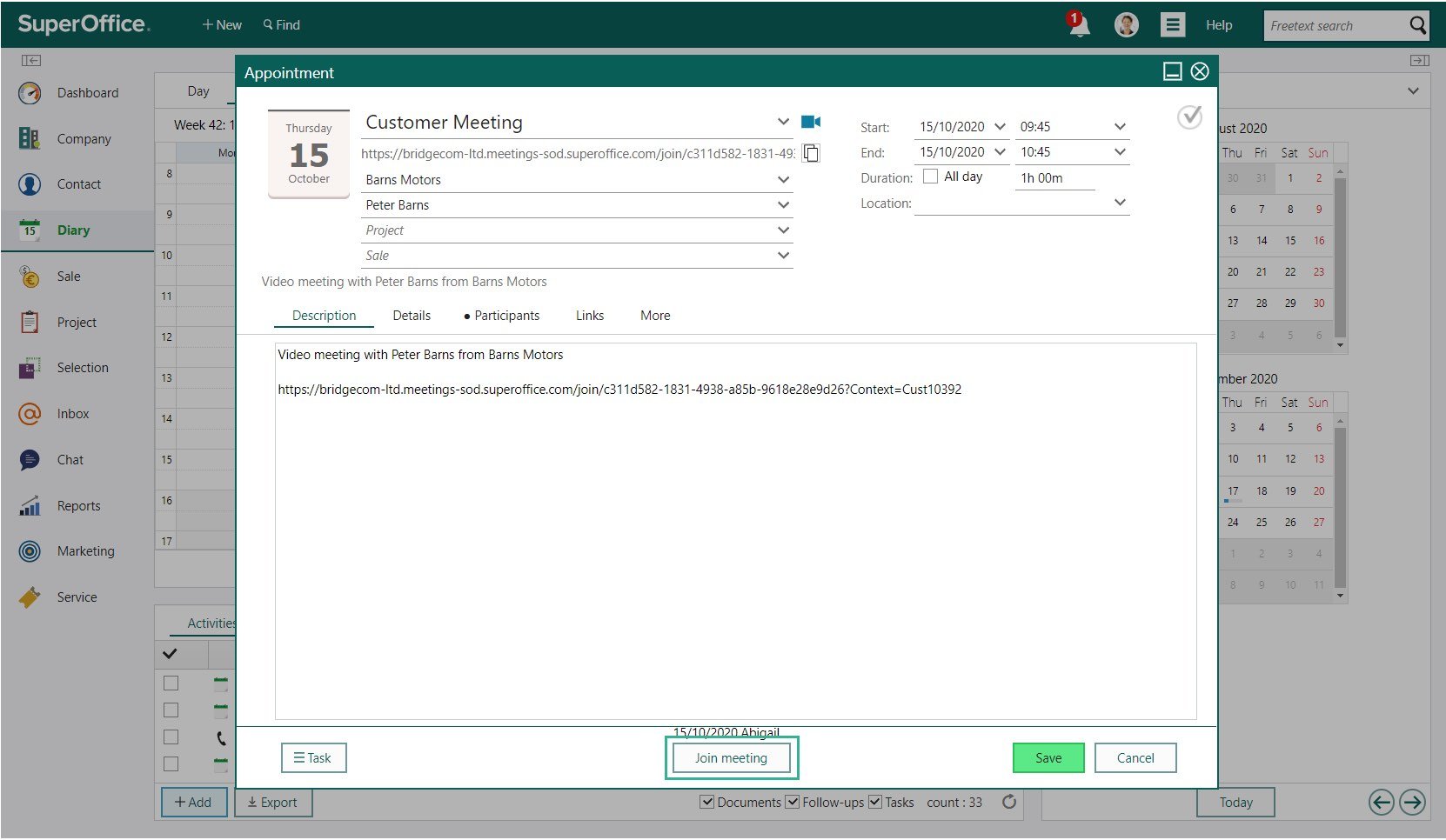 In today's business environment, virtual selling is no longer an option but a necessity.
By embracing it and using it to your advantage, you can continue to thrive and succeed in the sales world.
Conclusion
The key to any successful sales plan is developing quality relationships.
With the right CRM platform and integrations, you can optimize your sales approach and strengthen the customer experience while making sure you're up to date on your pipeline activity.
From prospecting tools to digital signature implementations and video conferencing platforms – there are plenty of viable options that offer tangible results, depending on your business goals.
At this point, if you find yourself overwhelmed with the possibilities or unsure of how to start taking advantage of these helpful solutions, don't hesitate to reach out for help!
With over 30+ years of CRM experience, we can help you demystify the process and provide support every step of the way.
So, why wait?
Book a demo with us today – we'll be more than happy to show you just how beneficial these CRM app integrations can be for building better customer relationships and driving revenue in your organization.