What are customers' most frustrated with when contacting customer service?
A report by Accenture reported that 79% of customers find "having to contact customer service multiple times for the same reason" to be extremely frustrating.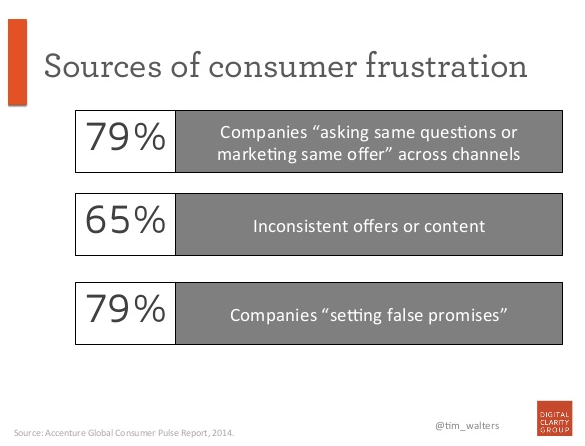 And what happens when a customer finally reaches a customer service rep?
The rep say's the two magic words "I'm Sorry". And then all is well with the world, right?
From the time that we were children, most of us were taught that if we made a mistake, saying "I'm sorry" was good start and this would cause bygones to be bygones.
The Nottingham School of Economics found that unhappy customers are more willing to forgive a company that offers an apology as oppose to being compensated.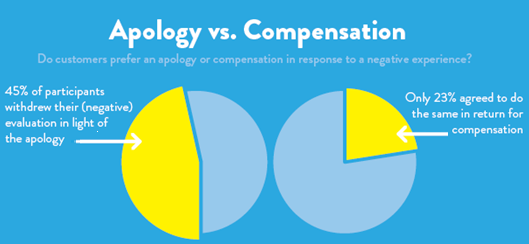 The researchers theorized that when a customer hears the words "I'm sorry", it triggers an immediate instinct to forgive.
Using "I'm sorry" is now the go-to customer service response.
If I get bad service or a bad product or a bad experience, the company says "I'm sorry, how can I make this better?" and we're all back to being happy again. But, sometimes, saying these words doesn't cause things to be better.
When sorry isn't good enough
Earlier this year, my husband and I booked a family vacation online with a well-known travel brand for a party of thirteen.
Three months later, we received an email that said one of the connecting flights had been changed. This wouldn't normally be a problem except for the fact that it was a family holiday and more than thirteen people were trying to be on the same flight, which meant a new flight time would change those plans.
I contacted customer service and managed to arrange to board a different flight in order to make the connecting flight with my family.
Except for being on hold for 45 minutes, it was relatively straight forward. No big deal, right?
Wrong!
The next day we received an email confirmation that another connecting flight had been changed.
This led to me calling customer service every night for several weeks and being put on hold for 3-4 hours without my problem being solved. And each time I called, I had to explain the problem from the beginning. And to make matters worse, after I explained the problem, I was told that they were sorry and if they could put me on hold again for no more than a minute. Forty minutes later, the call would be disconnected.
Planning a family vacation is stressful enough yet, with flight time changes, explaining myself several times to different reps, and then being told I'm sorry only made the matter worse and caused more frustration.
Fortunately, we managed to get on the connecting flights and enjoy our vacation. However, we won't be using this well-known travel brand again.
Four ways to get beyond "I'm sorry"
Not all companies can afford the kind of bad customer service that I received from the online booking company and still stay in business. In fact, 89% of consumers will stop doing business with a business due to bad customer service.
Alas, most of us regular Joe's rely on happy customers and getting these customers to keep coming back time and time again.
If you care about happy customers at all and doing more than just saying "I'm sorry", here are some things to pay attention to:
1. Do what you say
Good customer service is more than being friendly and seemingly "helpful" on the phone. You need to be able to put yourself in your customer's shoes and think, "how would I feel if this happened to me?"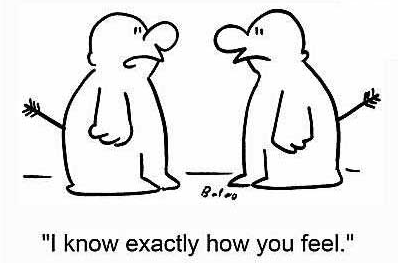 If you think that you would like it when others keep their promises to you, chances are, the customer does too. Call the customer back if you've said that you would. Show up for an appointment at the agreed upon time if you've said that you will. Deliver what you promise to your customers and you will build their trust in you. Fail to deliver on what you promise and watch your relationship erode to nothing.
2. Adapt a "can-do" attitude
A person doesn't contact the customer service department because it's fun. He does it because he has an issue that he needs help with. It really doesn't matter whose fault it is. He just wants to get the problem fixed as soon as possible.
So when a customer contacts you with an issue, try to resolve it as fast as you can. If you can't resolve it immediately, try to at least take steps to bring the problem closer to resolution.
Consider this story about how B. Dalton book seller went the extra mile for a customer.
"She gave me the contact name at Birders and told me to just go up to the counter and my book would be waiting"
The B. Dalton team went an extra mile for their customer. A lady went to buy a book that her son requested for Christmas. Staff member at B. Dalton went through the store and stock inventory to find it. Unfortunately, they found none.
In favor of the customer's satisfaction, they called Borders (their competition), reserved the book requested and gave her directions where to pick it up. "The staff member gave me the contact name at Borders and told me to just go up to the counter, and my book would be waiting..."
This outstanding gesture cost the B. Dalton team a lost sale of the book. However, they gained a determined, loyal shopper just by showing a little respect to the customer and her wishes
3. Keep your customers "in-the-know"
There's nothing worse than sending in a customer service request and wondering if the company ever received your request in the first place.
I always wonder, "Did they receive it? Are they going to answer it? Are they ignoring me? Are they working on it?" The more I have to wait, the angrier I get.
It's important to send a confirmation to the customer that you've received his request, include a case number and a contact person. Send updates to the customer to report on its progress so that the customer is kept up-to-date. We all like to know that we've been heard.
4. Pay attention to customer feedback
The Internet and social media has made the buyer a force to be reckoned with. With 92% of customers reporting that a word-of-mouth recommendation is the top reason they buy a product or service, don't sweep social media feedback under the rug.
Believe it or not, customer feedback is a good thing, no matter how negative so don't hide form it.
Only 74% of large businesses ask for feedback and even fewer (65%) small businesses ask for it.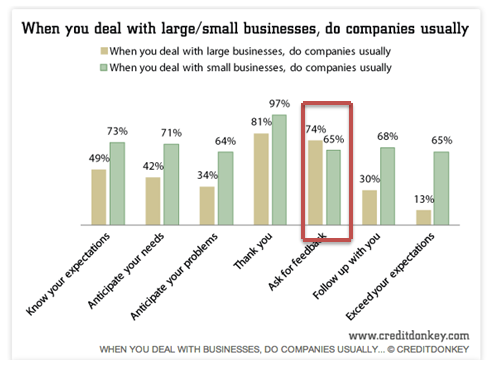 Gather the feedback, group it together and create actions to improve. Use Voice of Customer programs to make this a continuous process, rather than it being ad-hoc.
In addition, by answering comments and questions and giving guidance through these channels, businesses can also go a long way in improving the customer experience.
It's called Customer Relationship Management
In today's competitive environment, it would seem like a no-brainer that companies focus on great customer service – especially when good customer service has become the norm. Great customer service is taking care of the customer from the time the person meets you on the internet, to the first sales call, to the signing of the deal, to the experience of the after-sale.
According to Bloomberg Businessweek, 63% of existing customers lose interest or stop doing business with a company because they feel like they are being neglected by a company. How many of us that can afford that kind of behavior?
Today's highly informed customers are no longer 'boxed in' to choosing a business because it's their only option. Thanks to the web and social media, it's easier than ever to find unlimited alternatives. And when your competition is a click away, how do you measure up?
When you take care of your customers, your business will thrive. If you don't, wave bye-bye as they go off to a competitor.
What are some ways that you take care of your customers? If you haven't done so already, download seven free email templates for customer service here.