Do you know how to choose the right customer service software for your business?
No?
It turns out you're not alone. 🤷
A staggering 50% of enterprises waste as much as 10% of their entire annual operating budget on SaaS products they don't use or that don't meet their needs.
To help you avoid wasting your time, resources and budget, we've put together a guide to help you.
Read on to discover exactly how to avoid the 5 common mistakes buyers make when choosing customer service software.
Before you start: put your customers first
When it comes to customer service, it's all about serving your customers – not yourself.
However, not every company has established a customer centric culture.
This can mean that when the time comes to choose customer service software, these companies choose for themselves rather than their customers.
As a company, you may decide, for example, that a chatbot plugin is all the customer service software you need – ignoring the fact that your customers want to speak to real-life people on the phone and via support tickets.
Before choosing anything, make sure you speak to your customers and understand their service and support needs. Then, meet them where they are with your choice.
It's important to get this right and strive towards offering "best in class" customer service, because 86% of customers are willing to pay more for a great customer experience.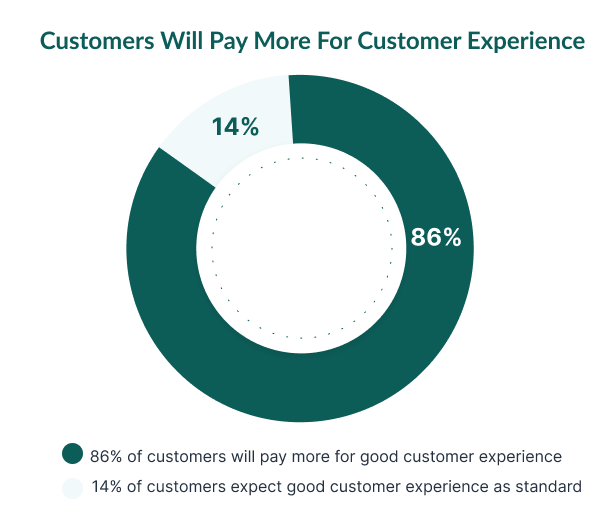 Not only that, but 67% of churn could be avoided if businesses resolved their customers' issues during their first interaction with your customer service team.
So, a poor choice now to cut corners on customer service could cost you significantly in the long run in terms of churn and unrealized revenue.
Before you choose, it's a good idea to be proactive with your customers to understand their needs and expectations. Only then can you make sure the software you choose is up to the job of serving them.
"SuperOffice realizes a pro-active customer approach".
Customer quote from CBG Connect
Ready to dive in and avoid the most common mistakes?
5 customer service software mistakes to avoid
These five mistakes include omni-channel service, customer data, automation, integrations and security.
❌ Mistake 1: Not thinking about omni-channel service
The only difficulty with listening to your customers is that not every customer will agree on the same method for accessing your support.
That's because these days it's all about omni-channel sales, service, and customer communication – particularly in B2B.
According to McKinsey, B2B customers regularly use 10 channels to communicate with suppliers.
This means that you need to be looking for a customer service software platform that can offer several ways for your customers to communicate with you, including:
Help desk
Live chat
Knowledge base
Phone
Email
It's important to get this right because companies that provide consistently good customer service across multiple channels retain 89% of their customers.
If you get it wrong, you could expect to retain as few as 33% of your customers.
If you want to be in the 89% and "WOW" your customers with a memorable customer experience that ties into Omni-channel customer service best practices, you need more than just 'any' customer service software.
In fact, you need to consider Omni-channel as part of your essential selection criteria for a customer service software tool.
Not only will it keep your customers happy and help you retain them in the long term, but you'll also achieve better value for money from a closely integrated suite of customer service tools that are all designed to work together.
❌ Mistake 2: Overlooking the importance of centralizing customer data
Centralizing all your customer data (sales, service, marketing) in one location gives you and your entire team a 360-degree view of your company's entire relationship with the customer.
This allows any member of your organization to make informed decisions when it comes to helping or servicing your customers.
According to a survey by CDP, 57% of companies plan to implement a tool to centralize their customer data for the first time in the next 12 months.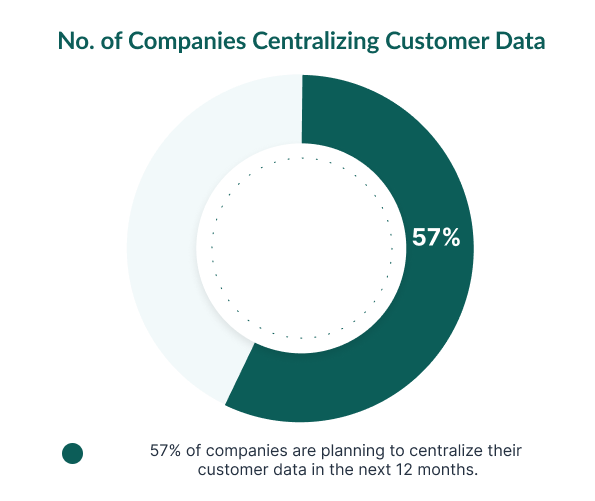 The benefits of centralizing customer data include:
Productivity – save time and increase profitability by servicing your customers more effectively with all the information you need at your fingertips.
Churn reduction – reduce the unnecessary churn that follows poor-quality customer service interactions by giving your team everything they need to resolve issues on the spot.
Reduced costs – instead of all your team needing licenses for multiple software applications to access customer data, centralizing everything in one location helps you reduce software license costs.
Improved customer service – instead of working with old data, making mistakes, or wasting time navigating between systems, your team can concentrate on delivering outstanding customer service every time.
"SuperOffice has ensured that all the available data will be shared in an efficient way, making sure every department has a good insight of the customer information making it possible to help customers even better".
Customer quote from CBG Connect
❌ Mistake 3: Underestimating the impact of automation & AI
At least 47% of customers expect fast, convenient support at all times.
But, as your company grows, how can you continue to consistently deliver great and quick support?
Leveraging automation and AI within your customer service software will allow you to:
Automatically categorize support tickets
Send auto-replies for standard requests
Save time using FAQs to answer support questions
Set up automated escalation if a ticket isn't answered within SLA
Create if-this-then-that workflows to automate repetitive tasks
Auto-assign tickets to specialists in your team based on the topic
Making the most of automation and AI capabilities within customer service software has a number of key benefits to consider, including:
Increased productivity
Reduced costs
Quicker service
Happier customers 🙂
All of which contribute towards both increased profitability for your company and higher retention and referral rates.
"SuperOffice Customer Service automates our entire customer service".
Customer quote from HG International
❌ Mistake 4: Ignoring the power of integrations
Centralized customer data and automated workflows are both fantastic features found right at the heart of the best customer service software.
However, the real benefit happens when you combine these powerful processes with integrations!
Integrations help to connect your different software systems together. This helps to create consistent workflows, centralize or share data, and prevent any part of your software infrastructure from becoming siloed from the rest.
For example, SuperOffice integrates with Monitor ERP, helping you synchronize various customer-related data, such as invoices, outstanding orders, and more - directly from Monitor into SuperOffice CRM.
Integrations like this offer several key advantages, including:
SuperOffice CRM integrates with more than 90 platforms across more than 10 categories in our app store, including: sales, productivity, analytics, ERP, and more.
This is coupled with an established network of integration partners and a series of robust development tools and APIs to enable custom integrations.
All this adds up to mean that you can leverage the power of integrations to add customer service software as a key part of your company's software infrastructure.
❌ Mistake 5: Not focusing on data security
If you're based in the EU or the UK, you will be familiar with the GDPR – as well as the Schrems II judgement.
The introduction of these legislative acts means that your business needs to be more cautious than ever when it comes to collecting, storing, and using personal data.
To give you an idea of the kinds of things you need to consider, Schrems II has made it illegal to send personal data from the EU to the US for processing.
However, it doesn't have to be complicated – one of the easiest ways to comply with Schrems II is to make sure that your preferred customer service software is hosted within the EU.
When you choose customer service software, when it comes to data security, you should be looking for the following:
SuperOffice has been guiding customers on data security long before GDPR And we have created our very own Trust Centre that gives you all the information you need to make sure your data is safe.
Customer service software that ticks all the boxes
What if you could combine CRM, help desk, live chat, and knowledge base all in one platform?
With SuperOffice CRM, you can. 🤝
Our tools will give your customer-facing teams a 360-degree view of your customers, as well as everything you need to work smarter, including the ability to:
Handle all incoming queries in one place – so nothing gets lost
Categorize, prioritize, assign, and process service requests faster
Use automation to save time and improve communication
Identify problem areas to improve your product, service, or processes
Build up a rich knowledge base to reply to FAQs
Respond to customer service tickets on the move with mobile apps
Conclusion
Choosing the right customer service software is an important decision for any business.
👎 If you don't choose wisely, you won't be able to service your customers effectively, and in this way, we may increase the chances of customer churn. No business can afford to lose customers.
👍 Making the right decision on which customer service software to choose can be difficult though, so when you do make a decision, make sure you the software enables you to:
Provide omni-channel customer service
Centralize your customer data
Automate manual tasks
Integrate with existing tech
Keep customer data safe.
Ready to learn more about SuperOffice Service and how it can help you provide better customer service? Book a demo today.