12 Ways to Reduce Customer Churn [Part 1]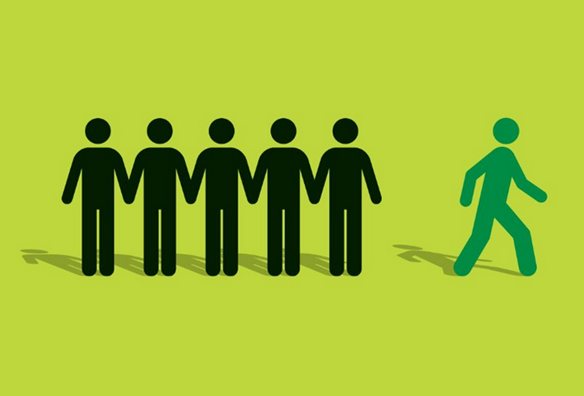 Post summary:
What is Customer Churn?
Customer retention a top priority for businesses

12 ways to reduce customer churn and keep more custmers

Note: This post is the first in a two part series (click here to skip to part 2). The two posts will cover 12 ways to combat customer churn and help you keep more customers.
Finding ways to reduce customer churn is a major headache for most companies.
How much of a headache?
Well for starters, global marketers' told CMO council that customer churn significantly impacts:
• Business performance through revenue loss (59%)

• Reduced profitability (39%)

• Greater marketing and re-acquisition costs (36%)
And yet nearly 67% of surveyed respondents say they have no system for reactivating dormant or lost customers.
Ouch!
I'm not exaggerating when I say that there is not a single business in the world that has never lost a customer. And every business deals with this differently: some immediately start looking for new customers to replace the loss; others throw all their forces at analyzing what went wrong and how to put a lid on others trying to run away.
But before we dive into how to prevent it, let's first start by clarifying what customer churn is.
What is customer churn?
Customer churn is calculated by the number of customers who leave your company during a given time period. In a more down-to-earth sense, churn rate shows how your business is doing with keeping customers by your side. But why does churn matter so much for businesses in the first place?
Well, the short answer is – because it costs too much to lose customers.
Let the numbers do the talking
When thinking of churn impact, the statistics by Forrester research comes to mind: it costs 5 times more to acquire new customers than it does to keep the existing ones. To make the matters even more serious, the Harvard Business School report claims that on average, a 5% increase in customer retention rates results in 25% – 95% increase of profits.
The same truths are revealed in a recent KPMG report below that shows that customer retention is the main driver of a company's revenue.
Impressive, isn't it?
But that's not all.
According to Gartner, a staggering 80% of a company's future revenue will come from just 20% of its existing customers. Meanwhile, Marketing Metrics claims that the probability of selling to an existing customer is 60-70%, and only 5-20% to a new prospect.

So, it makes perfect sense that focusing on reducing churn is paramount since keeping your customers is profitable!
Yet, not too many companies understand this and, as a result, still struggle in trying to reduce customer churn.
But no need to panic, there are things that you can do right here and right now to combat customer churn. We've created 12 ways to reduce customer churn, and in part one, we will share with you six easy tips to get started:
1. Analyze why churn occurs
Yes, this might be the obvious point, but let's stress it once more: you have to simply find out why customers decided to leave. The easiest way to do this is to talk to the customer. And by "talk", I mean really talk: getting your customers on the phone is the best option. This way you can demonstrate that you genuinely care, and would be able to find out what went wrong instantly.
Don't go the lazy way by sending the customers exit surveys; just call them up and ask them why they left. This will provide you with immediate feedback on whether or not your product solves the customers' problems or causes trouble to implement.
In fact, communicating with the customers does miracles in analyzing churn. And you need to be actively using all channels for that: phone, e-mail, website, and even social media. The valuable feedback on how well you serve your customers is just a phone call, an e-mail or a survey away. As simple as that.
2. Engage with your customers
The second thing that helps prevent churn is to engage your customers with your product.
Give your customers reasons to keep coming back by showing them the day-to-day value of using your products. In other words, you have to make yourself (your products, services, offers, etc.) a part of your customers' daily work flow.
Engagement can be achieved through providing ample and clear content about the key functional benefits of your product and offering regular news updates, such as announcements of deals, special offers or sales you have coming up.
As the IBM research below shows, even though the face-to-face communication remains the strongest customer engagement method, there is a rise of website and social media channels that companies use to engage with their customers.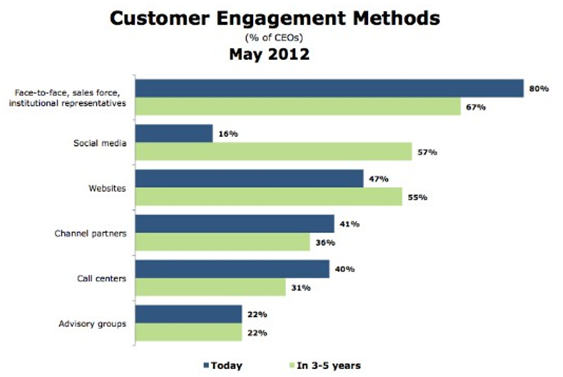 It is also a good idea to ask for continuous feedback. For example, ask your new customers what their first impression of using your product was. This will help you to better understand the initial impact that your products are making.
3. Educate the customer
This churn-prevention trick naturally flows from the point above. You have to provide enough good quality educational or support materials, which will help increase retention and reduce churn. Offer free trainings, webinars, video tutorials, and product demos – whatever it takes to make your customers feel comfortable and informed.
In other words, you have not only to give them the tools that work, but also offer the training on how to use these tools at a maximum profit. In this way you will demonstrate the full potential of your products and services, and ensure that customers are on board.
4. Know who is at risk
The best way to avoid churn is to prevent it from happening in the first place, right?
There is always a group of customers that is more likely to leave than others – so it's in your best interests to know who is balancing on that dangerous edge. This way you can reach out to them in time to make them stay.
Spotting those who are getting closer to the 'at-risk' group is easy. Find out which customers were not contacted for a while. Or maybe they asked for something like a brochure, a quote or just more information, and you forgot to follow up on that? Knowing all this will help you become more proactive in preventing churn.
Also, after analyzing the reasons for churn, you become aware of certain actions, or maybe the lack of actions, that your churned customers made. This knowledge can help you foresee if someone, who is now behaving similarly, is likely to leave your company soon.
5. Define your most valuable customers
As sneaky as this might sound, you'd better separate the most valuable customers from the rest and go an extra mile to make sure that at least they are getting what they have signed up for.
Why? Well, let's be honest, these are the customers you want to keep mostly. Valuable customers have to be taken extra care of because they bring in the biggest revenue.
A history of your interaction with the customers can show how deeply they are involved at each stage, whether they had any problems with the product, and whether these issues were dealt with.
So, what you can do is segment your customers into groups of profitability, readiness to leave, and their likelihood to positively respond to your offer to stay. In this way you can better predict customer churn.
6. Offer incentives
Another advisable tip is to offer incentives, such as discounts and special offers, to those customers who were identified as likely to defect.
But! Beware that you have correctly evaluated whether offering incentives is beneficial for you. That means you have to be sure that the costs of your retention campaign do not outweigh the profits to be gained from the customers you intend to save.
Bottom line – you should not be wasting tons of money on customers who are not likely to bring you substantial revenue.
Read the next 6 tips
Click here to read the second part of this post. Part two includes tips on targeting, service and complaint management.
Customer Service