Post summary:
The terms 'lead generation' and 'sales prospecting' are often used in the same context. Does it mean they mean the same things?


While there's a clear distinction between these processes, it's not uncommon to take advantage of making these two work together.


To help you separate these processes and use each of them to the full potential, we explain sales prospecting and lead generation in detail and highlight the key differences between them.

Lead generation and sales prospecting are two activities that are undeniably important in business.
But which one should you choose for your business? And should you choose at all?
What's evident is that the misalignment between these activities can bring chaos to your marketing and sales strategies.
Without a clear understanding of the difference between the two concepts, you can't build an effective workflow for filling your sales pipeline and turning your leads into customers.
In this post, we'll dispel misconceptions about the relationship between sales prospecting and lead generation and tell you how you can address associated challenges.
Sales prospecting vs. lead generation: the blurred lines
It's quite common to hear these two being mentioned in one context. "Leads" and "prospects" are often used interchangeably.
We even heard about the mutated term called "lead prospecting".
However, coupling these two is like claiming sales and marketing are all the same.
They are not!
But… Just like marketing and sales work better when aligned, it only makes sense to generate leads when these people can potentially become your prospects.
Easier said than done, huh?
Before we totally confuse you, let's have a look at the terminology and find the difference between sales prospecting and lead generation.
Why lead generation and sales prospecting are different
Despite a shared goal and a few common features, sales prospecting and lead generation differ a lot:
Prospecting is typically carried out by sales teams. Lead generation is more of a task for marketing departments.


Leads are people or business entities that have expressed interest in a product or service by taking one of the predefined actions, such as visiting a website, downloading a report, or installing a free version of an app. Prospects are people qualified by your salespeople as highly relevant potential customers.


Lead generation is all about how a lead is made, sales prospecting includes the process of finding potential clients as well as all the mechanisms of nurturing them.


Sales prospecting heavily relies on a manual effort – a salesperson searches for new business opportunities by themselves. When referring to lead generation, marketers most often mean placing a lead magnet somewhere on the web and expecting leads' emails to flow right to their email marketing software.


Most often, lead generation is usually an automated process, whilst sales prospecting requires more manual effort.
Prospecting for sales teams
First of all, who is a prospect?
A prospect is a person who has been defined as a potential customer based on the criteria outlined by a company.
A prospect has not necessarily indicated an interest in purchasing from a company – they just need to have predetermined characteristics.
So, what's sales prospecting?
Sales prospecting is a set of actions aimed at initiating new business opportunities by identifying potential customers and nurturing them. The whole process is curated by sales teams.
Just like any other marketing or sales activity, the process has the final goal of converting prospects to customers.
Biggest sales prospecting challenges
Prospecting is a part of a sales person's routine. According to The 2021 Sales Enablement Report by HubSpot, 40% of salespeople said sales prospecting was the most challenging part of the sales process. It's followed by closing (36%) and qualifying (22%).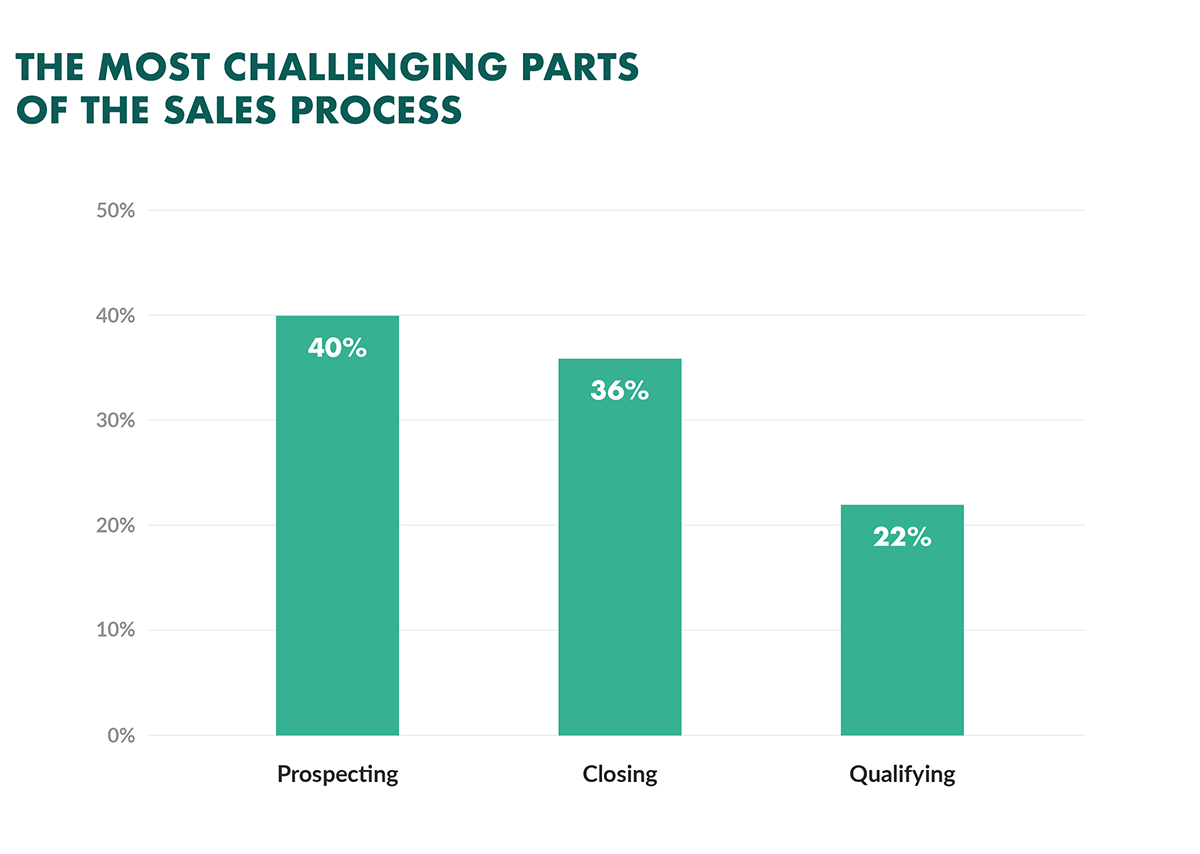 Why so?
Well, sales prospecting needs a personalized approach. And a personalized approach takes time. You can't just set up a series of automated emails and expect your prospects to flow in.
Moreover, setting and keeping track of criteria that help to evaluate the probability that a person can actually be defined as a prospect is another sort of headache.
Finding ideal customers, reviewing their profiles, and ensuring they have all the features you need to add them to your list are tasks that require at least 17% of a salesperson's day.
This is where CRM software comes in handy.
A CRM is a place where the information about your potential customers is added (manually or automatically) and processed. If you keep all your communication with a prospect in the CRM system, the tool will also indicate how a person moves through your sales funnel.
Now, you might want to say: "That's all very well, but you haven't explained how prospects are actually found and qualified." And you're right!
It's time to talk about what prospecting actually involves.
Sales prospecting strategies
How to identify triggers that indicate a sales prospect? First, you need to create a list of criteria your prospective customer should fit.
In different verticals, there will be different aspects a salesperson needs to consider. Roughly, a B2B company might want to pay specific attention to the following factors:
Does the prospect's company fit the niche where our product or services might be needed?
What's the company size?
Is the prospect a decision-maker or an influencer?
Is the prospect aware of the problem and possible solutions?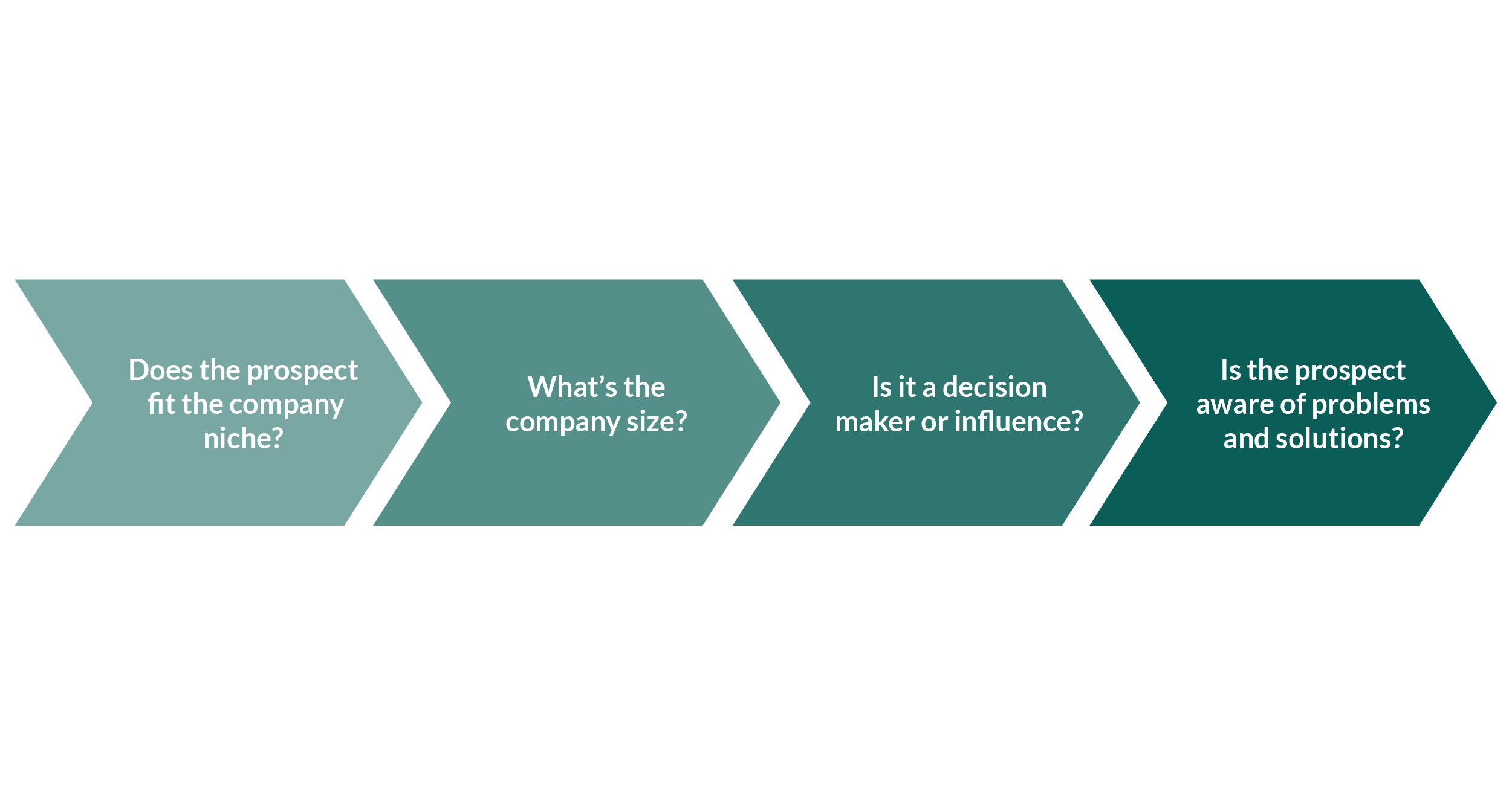 For every specific company, there will be a set of more customized questions that help to select and group prospects.
And when you have an ideal prospect profile, you can start searching for people and/or businesses that match your criteria.
1. Find prospects on social platforms
Social selling is now among the most popular sales prospecting techniques.
Sales teams widely use Facebook, LinkedIn, and Twitter to find and interact with potential customers.
But when it comes to B2B sales, LinkedIn is a must for sales teams. The platform offers a great social sales toolkit that facilitates the process of identifying people that match your ideal customer profile and connecting with them.
All you need is to specify the criteria that should be met – job title, company size, location, industry, etc. – and get a list of prospects.
Of course, you don't need to pay for LinkedIn social selling tools to benefit from its functionality. The whole process can be done manually.
2. Group prospects based on their characteristics
It's likely that you'll have a few types of buyer personas. But it doesn't mean one prospecting strategy should fit them all.
To map out your action plan, group the contacts you've collected based on some common features.
First, you can prepare scripts for sales calls and craft more personalized emails for each group.
Next, you need to personalize your communication with each group.
Personalized emails drive 6x higher engagement rates, and for a good reason. To make a person at least pay attention to your email, you need to show you can relate to their pain points and know how to address them right in the subject.
3. Nurture your prospects
Sales prospecting is an ongoing process.
After you send your first email, you should be ready to send ten more.
The same is true about phone calls. On average, it take 18 calls to actually connect with a potential buyer.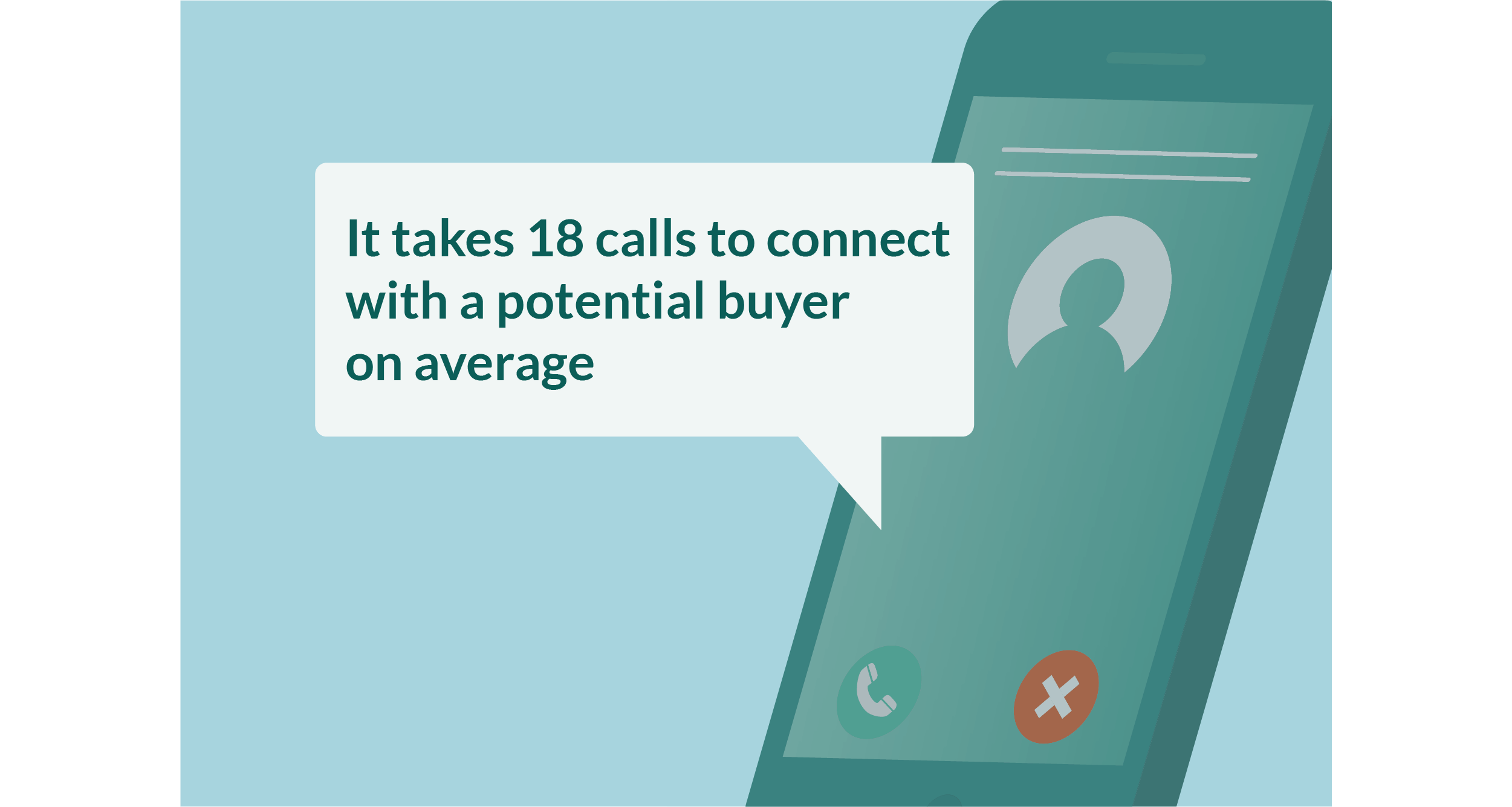 And don't forget to follow up!
Lead generation for marketing teams
Now, let's define a lead.
A lead is a person who has shown interest in what your company offers but hasn't become your client yet. You have their contact details and can reach out to them with more marketing materials or a sales pitch.
Not all leads are of equal value for your company. If they haven't been vetted manually before being passed over to the sales team, they may not be qualified. So, before you move them on to the next stage of the sales process, find out if they are a good fit for your business.
So, here is our first conclusion of lead vs. prospect: you don't know whether a lead fills the bill before you check their profile manually, but a prospect has already been vetted.
And what's lead generation?
Lead generation is the process of initiating consumer's interest in your offer and capturing their contact details.
To convince potential leads to give you their contact information, you need to give them something of value.
The biggest lead generation challenges
HubSpot reports that lead generation is a top priority for marketers.
Why? Because all sales teams need "more better leads".
If a lead isn't qualified, sales teams move onto the next one. So, as a marketer, it's your job to put more leads "on the table".
Before you start, ask yourself the following questions:
What are your potential customers struggling with? What are their pain points?
What channels are they engaged in? Where do they go to find information on how to grow their business?
What content do they prefer to read? How they do they consume it?
What happens when they arrive on your website? How can you convert them from a visitor into a lead?
Once you have the answers to those questions, you are ready to start with your lead generation strategy.
Lead generation strategies
Addressing the above-mentioned challenges is easy when you know who your audience is.
But, you also need to know where they are and how to find them, attract them to your website and then convert them from unknown to known.
Here's a few strategies you can use.
1. Create a lead magnet
A lead magnet is a free asset that a company gives away to incentivize their audience to leave their email address or other contact information on the website.
Creating a highly engaging lead magnet is not rocket science. The most difficult part is to make sure it's relevant to your target audience.
Using the right lead magnet is the only way to overcome the major lead generation challenge – attracting people who are a good match for your business.
Here's how you can do it:
Revisit your buyer personas. What are the pain points of these people? What can you offer them to drive them closer to a solution?
Analyze your site traffic. What pages drive the most attention? Is it a specific product page or a blog post? How could you develop the topic to create a lead magnet out of it?
Align the idea with your business offer. There might be plenty of engaging ideas for a lead magnet in your vertical. However, not all of them work for you. A lead magnet should be aligned not only with your audience's interests but with your core business offering.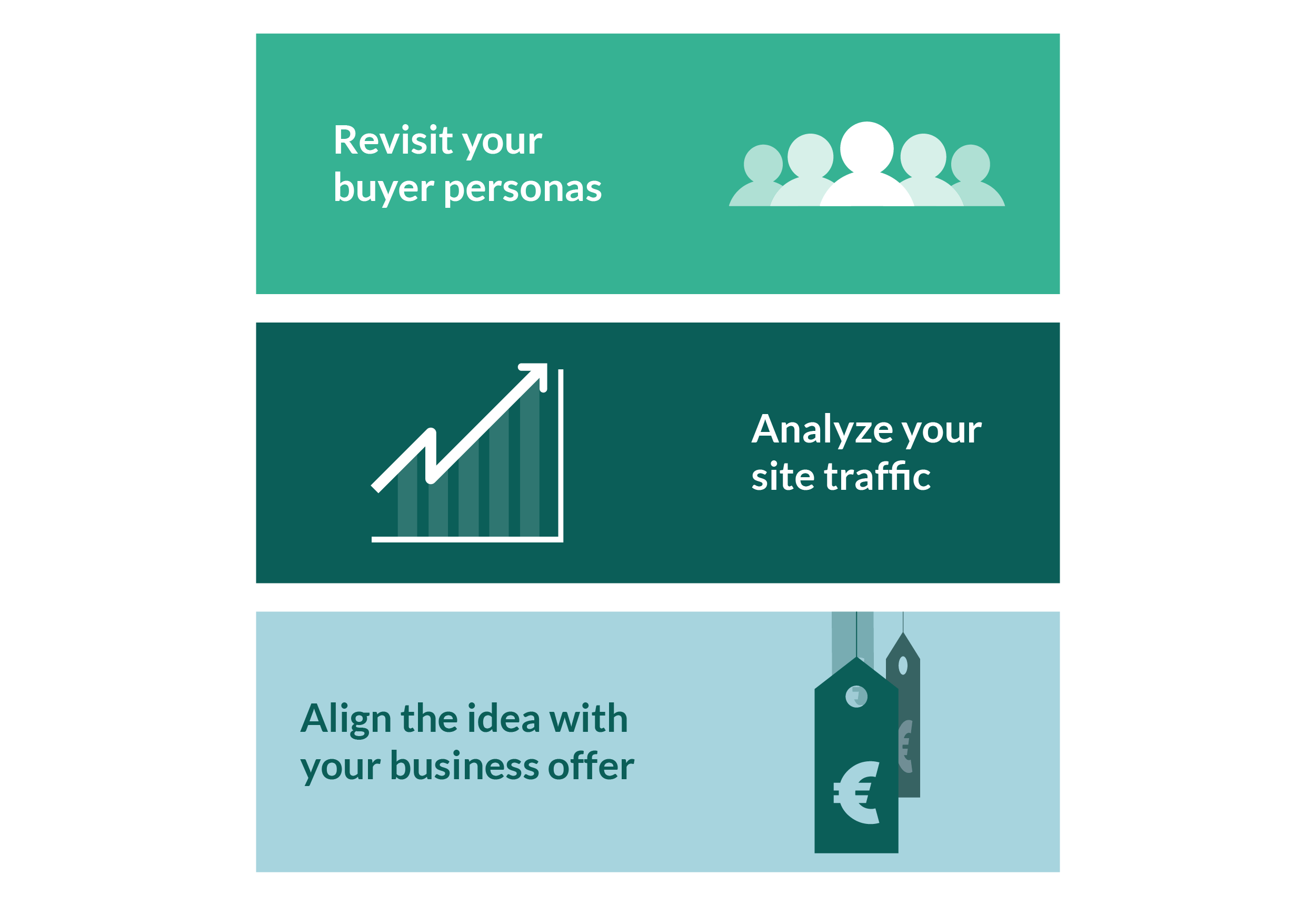 There are dozens of lead magnet ideas.
We won't list them all, but among the most effective ones are Ebooks, cheatsheets, checklists and reports.
2. Know where your target audience is
You've created a good lead magnet. How do you get the right attention to it?
Email, website, and search appear to be the most effective channels for lead generation.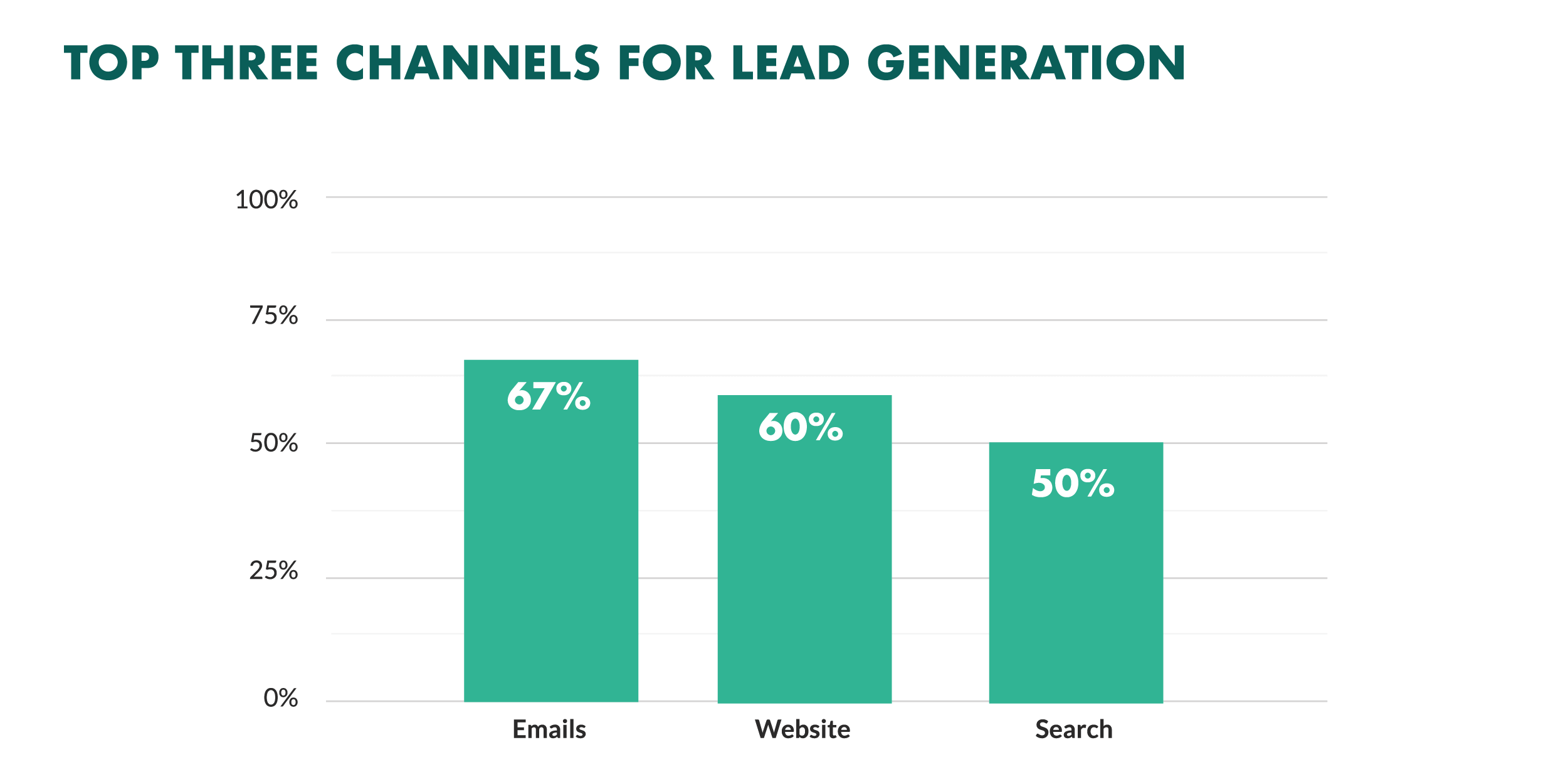 Of course, the best place to share your lead magnet is right on your website.
You can link to it from one of the most relevant pages, create an exit popup to drive traction, add it to the sidebar, etc.
Don't have a solid website that drives organic traffic? You might want to consider running a paid campaign or partnering with a company that targets a similar audience. For the latter, you can co-host a webinar, collaborate on an industry report, or create a mutual study.
3. Convert your audience with a captivating form
How many times did you abandon lead capture forms when seeing they require your phone number? The abundance of fields in a form might become a reason most of your prospective leads bounce from your landing page.
Instead of requiring excessive information that's not critical to qualify a lead, ask only for the most relevant details, like a name, email address, and a company website (for B2B leads).
If you do need additional information, you can get it by using progressive profiling forms. The solution allows you to set up forms that show fields a lead didn't fill in before. With every submission, you'll be getting more data about your lead.
We've seen lead capture forms that included generic and often completely pointless calls-to-action. The text in the CTA button should be aligned with the action a user is about to take.
Try to avoid generic "Submit", "Download", or "Sign up" CTAs. Do you offer a free course? You might want to use a "Start learning now" or "Enroll for free" CTA.
Conclusion
Both lead generation and sales prospecting contribute to one and only business goal – driving sales.
And the truth is, whether you see the difference between these two processes (although we hope we made it clear) or use the terms interchangeably, making your sales and marketing move together towards one goal is the most critical part of growing your business.