The CRM industry has grown 4X in the last 10 years – from $13 billion up to $48 billion.
While it's great for the industry (and companies like us!), what about B2B buyers? Is having more choice better?
There's thousands of different CRM systems to choose from 😲, as well as the different types of CRM. So, it's no wonder that finding the right CRM for your business is a huge challenge.
When you consider the failure rates of CRM projects and that businesses only use 50% of all CRM features, more choice, perhaps, isn't better. More choice is leading to slow adoption rates, impatience and switching CRMs.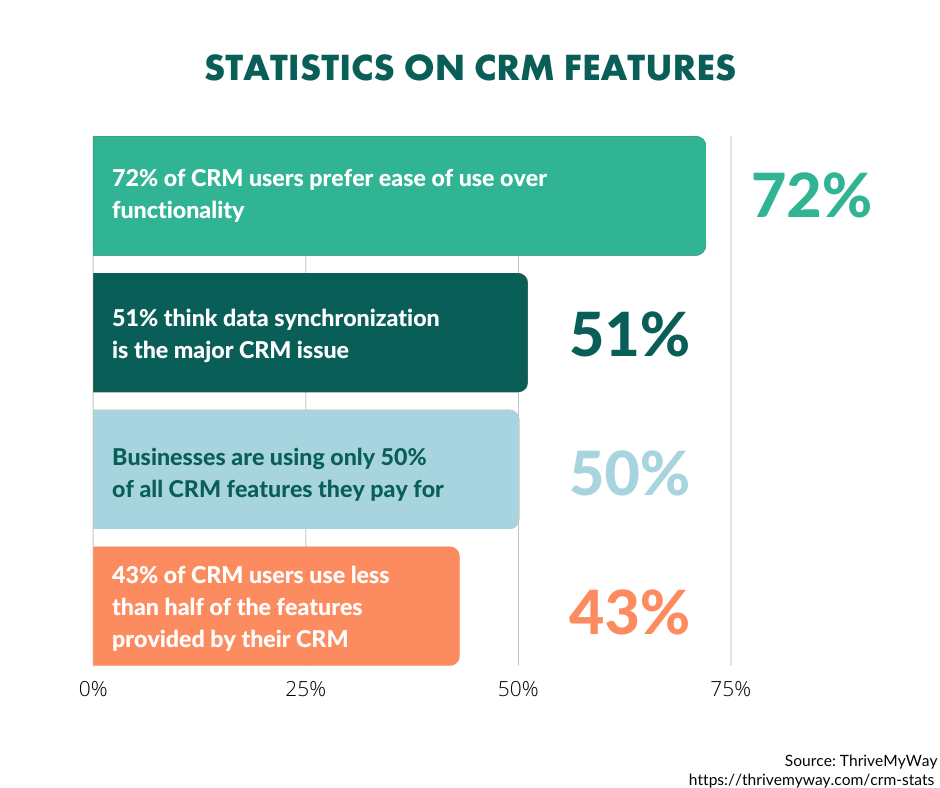 So, let's go back to basics.
Rather than focus on the future of CRM – topics like CRM and AI, automation and personalization, we'll look at 9 key CRM features you need to improve your business.
Find a CRM platform that has these features at its core, and you'll be ready to succeed with your CRM strategy!
9 CRM features for sales, marketing and customer service teams
We've outlined 9 specific CRM features to include in your CRM, split into standard CRM, B2B sales, B2B marketing, and customer service. This way you'll see exactly how each feature benefits your department and the entire organization.
CRM features to organize customer data

1. Contact management
Contact management is at the core of any CRM software, since effective managing of leads, prospects and customers is the foundation of any business. That's why it's vital that your CRM has an easy-to-use contact management feature that helps you collect and use your prospect and customer data in the most productive way.
Contact management allows you to easily:
Create a new contact,
Add new information about your contacts,
Share contact information with everyone inside your organization.
2. Analytics and reporting
As the number of contacts inside your CRM grows, the opportunities you have to analyze and take action to improve your business increase. You'll be able to create customer profiles, segment buyers by industry, identify high-ticket customers and reduce customer churn.
Using the data, you can:
Focus your sales and marketing efforts on your best-fit customers
Invest in additional resources to help you close larger accounts
Reach out to customers before they start looking for new solutions
3. Integrations & API
In order to scale your business, your CRM needs to scale with you.
While you may not need to integrate with existing CRM technology from the start, choosing a CRM that supports integrations for the future is an important consideration.
Look out for CRM integrations that:
Are easy to install, set up and roll out company wide
Support sales, marketing and customer service processes
Provide a library of support and documentation material
CRM features to hit your sales quota

4. Pipeline management
Following up on leads is one of the biggest challenges facing sales reps today.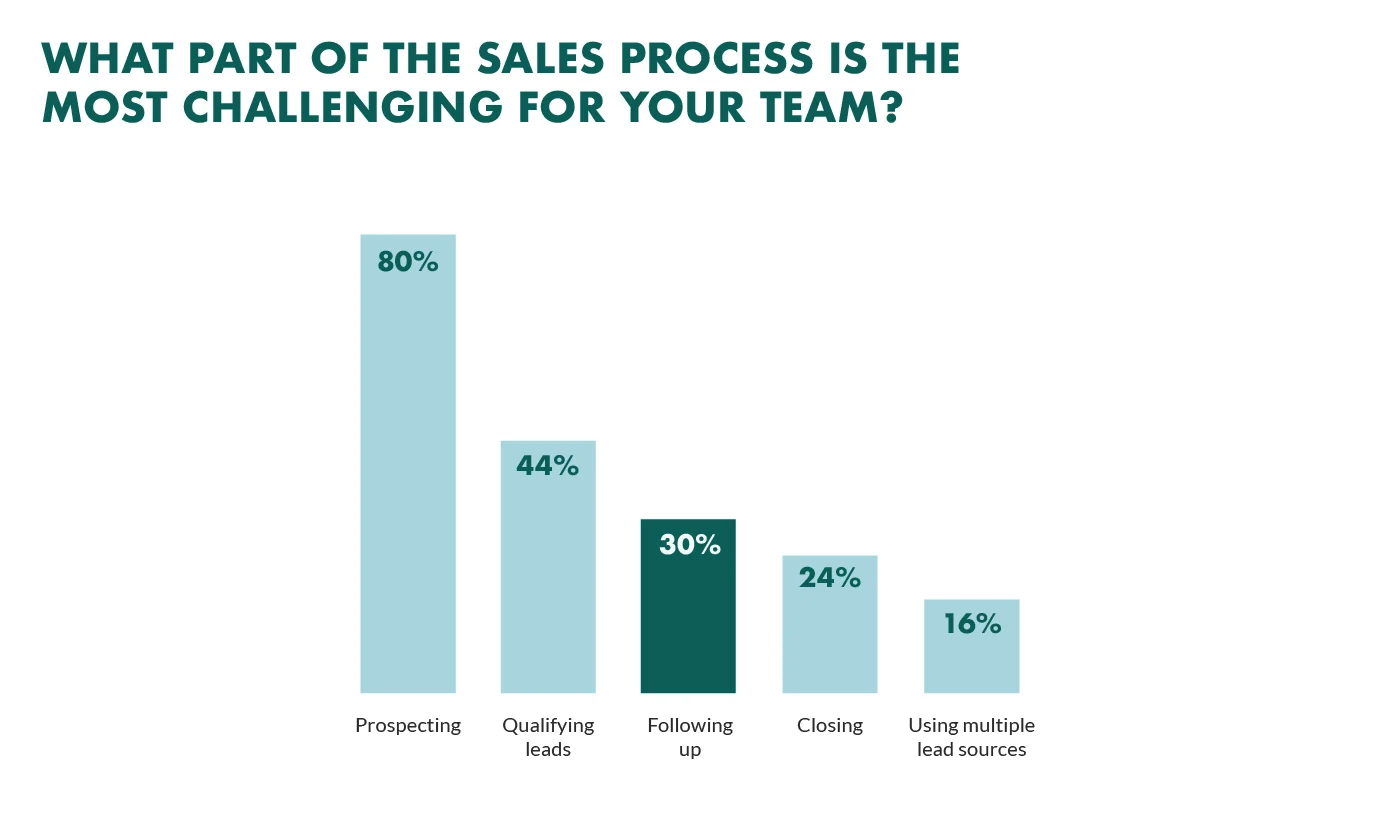 In order to acquire more customers and build stronger relationships, it's important your CRM tool helps you manage your sales pipeline more effectively, every time you engage with a prospect.
CRM is proven to improve sales, so using a CRM system with effective pipeline management is a great way to improve your sales process and increase your customer base.
Additional CRM features within sales should include:
A structured sales process
Sales forecasting and reporting
Sales automation and AI capabilities
5. Mobile CRM
Your sales teams spend so much time on the road.
The last thing they want is at the end of the day go back to the office in order to log and update their latest activities. What they need is an easy and mobile alternative – a system that can follow them.
A cloud-based CRM can be accessed on the go, but a mobile CRM is better.
With a mobile CRM, your sales team can:
Update their sales targets and quota reports
Manage their sales pipeline
Update contact information with key data …
all in real-time, directly after a sales meeting.
And within minutes, your entire organization can access the same up-to-date information.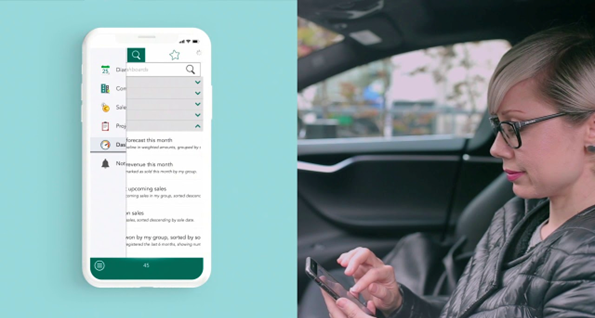 CRM features to deliver relevant marketing communications

6. Lead management
In order to communicate with prospects, you need to have their basic contact information.
But, you need more than that to deliver relevant messages – you need to know where they work (location), their company size, job title, and a host of other profile data.
Access to that kind of information requires a lead management feature.
With lead management, you can:
7. Email marketing
The best marketing ROI (73%) STILL comes from an email marketing strategy.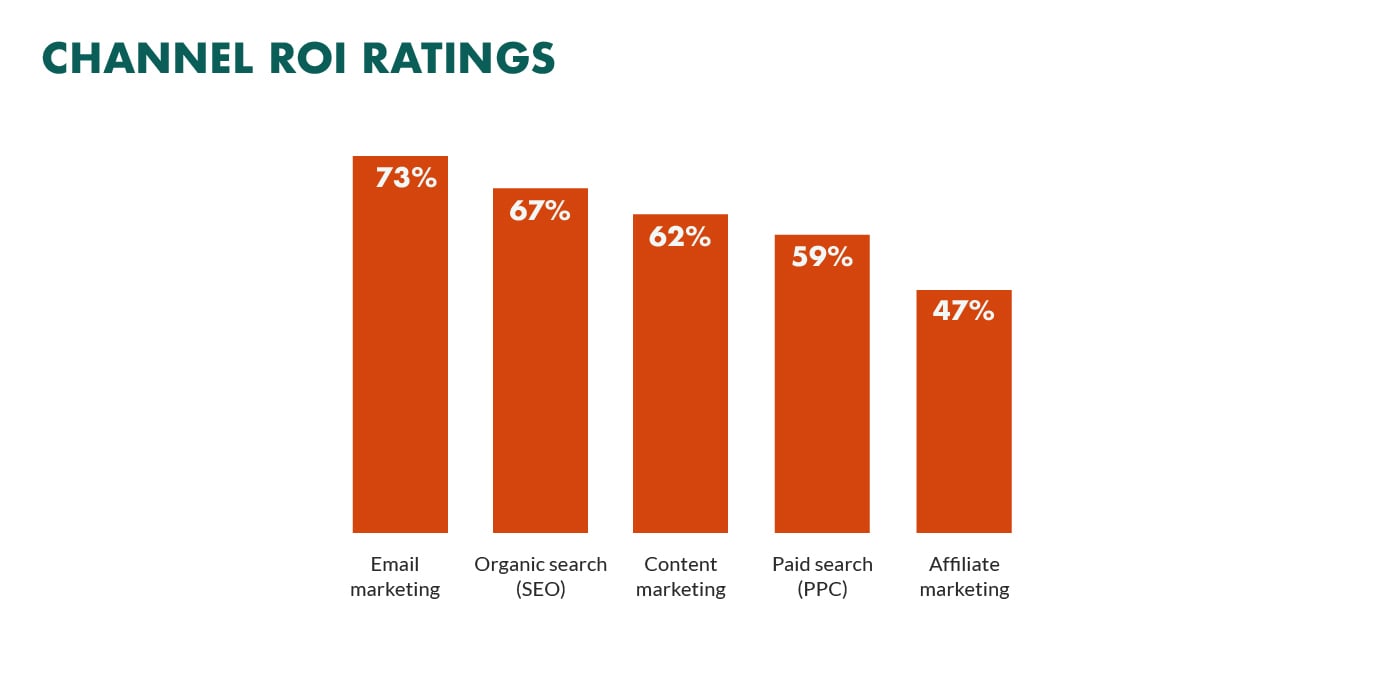 This means a CRM platform should include an email marketing function in order to turn relationships into revenue in the most cost-effective way. There's no better way to send personal and relevant marketing communications, at scale, than email marketing.
An email marketing feature will help you:
CRM features to provide better customer service

8. Ticket management
Stop using Outlook for customer service, please.
You cannot efficiently track emails from customers, it's tiresome and requires a lot of manual work and heightened attention from customer support reps and managers.
Instead, invest in customer service software and automate tasks, such as:
Acknowledgement emails to let customers know you are working on their request
Reports on emails received, response time and emails sent to prospects and customers
Categorization, prioritization, and assignment of service requests
Escalation of urgent emails to the right people without having to manually forward them
9. Live chat
In addition to managing customer service emails, live chat is another CRM feature that will help you provide a better customer experience.
Most CRMs offer live chat integration, but look for a live chat feature where it's built on the same technology as the platform. This way, all data is synced, immediately, helping your entire team stay up to date with how you engage with your customers.
A live chat feature will help you:
Answer questions from prospects and customers in real time
Proactively start discussions with website visitors on key pages (i.e. your pricing and demo pages)
Reduce customer support costs (it's 50% cheaper than handling phone calls)
Improve your customer relationships with CRM features
Information silos break down when you use a CRM platform across multiple teams.
But don't be fooled by advanced features – especially when most businesses don't use them.
A CRM platform has been proven to help businesses grow, but only if you use it, regularly! So, when selecting a CRM system it makes sense to focus on key CRM features you will actually use. You'll see faster ROI, improved productivity levels and better revenue and growth.
SuperOffice CRM has all 9 CRM features, built with the same UI/ CRM technology, which allows for faster onboarding and adoption.
Our CRM features for sales, marketing and customer service teams give your organization one shared platform for all your customer contacts and conversations. The entire organization is on the same page, with the customer placed at the heart of everything you do.
Want to see how SuperOffice CRM can help your business create successful relationships with your customers?